Jahrtausendelang hat die Landwirtschaft die Menschen ernährt und dazu beigetragen, dass sich unsere Gesellschaften entwickeln und gedeihen konnten.

Doch bis 2050 wird die Bevölkerung unseres Planeten voraussichtlich auf 9,7 Milliarden Menschen anwachsen, was bedeutet, dass die Landwirte mindestens 70 % mehr Lebensmittel produzieren müssen, um den weltweiten Bedarf an Erzeugnissen zu decken. Dies ist eine große Herausforderung, die ohne Fortschritte bei den Technologien für die automatische Landwirtschaft nicht zu bewältigen ist.
Issues that auto farming can help solve
Demand for healthier food
Today, people all over the world are increasingly opting for healthy, plant-based food, so farmers need to produce more food to meet consumer demand even without an increase in population.
Increased demand for organic produce grown with minimal use of pesticides and other chemicals makes the use of advanced farming technologies even more welcome.
The number of people who want to work as farmers is quickly declining, and robots are a cheap solution to the labor shortage problem.
New technologies used in agriculture automation
Seeding, fertilization, watering, harvesting – nowadays, virtually every agricultural procedure can be carried out with the help of robots and modern technologies. Here are some examples:
Autosteering systems for tractors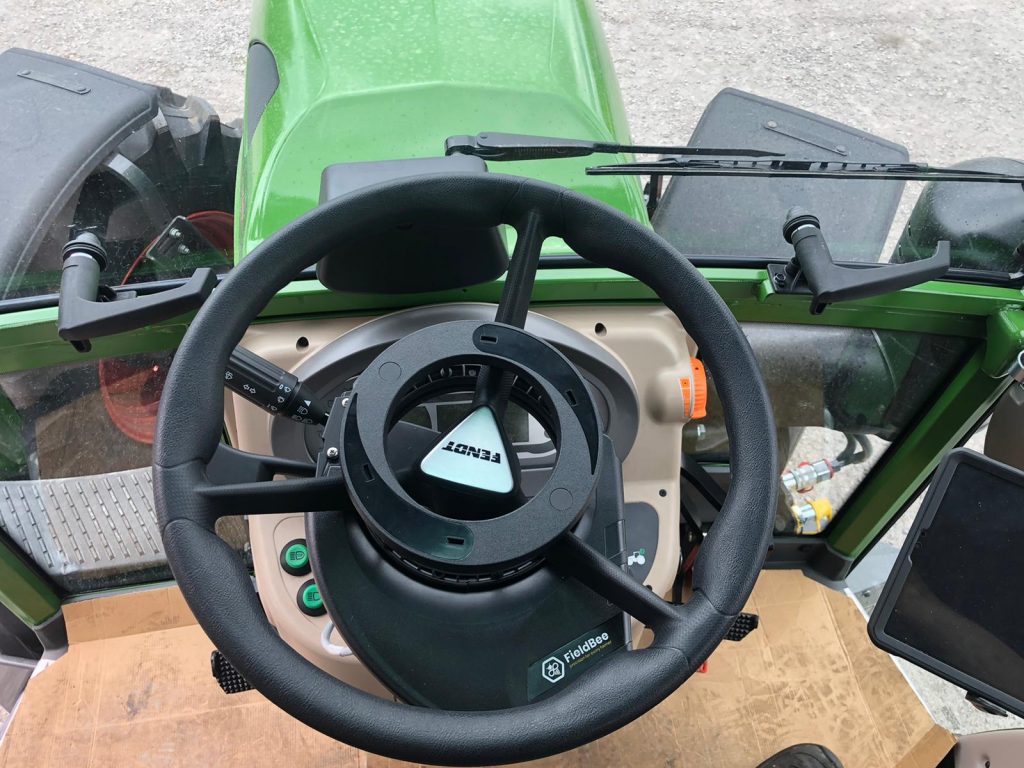 By installing a FieldBee autosteering system and RTK GNSS receiver on your tractor, you can upgrade your tractor to carry out agricultural procedures with centimeter precision while leaving the driver's hands free. This technology can significantly reduce the volume of pesticides, seeds, and fertilizers used on your fields.
Robots for seeding and weeding
Modern farmers can delegate mundane tasks such as seeding and weeding to specialized robots that complete the tasks with a significantly higher precision than humans. The use of weeding robots that utilize computer vision and artificial intelligence techniques can
reduce the need for herbicides by 90%.
Sophisticated irrigation systems
Conventional irrigation systems contain only a below-ground drip irrigation system that supplies water to each plant individually. However, modern irrigation setups also use sensors that analyze moisture levels in the ground and adjust the watering schedule accordingly.
While grains have been successfully harvested by machines for decades now, fruit such as peaches, strawberries, and apples had to be collected by hand. This is incredibly time-consuming and expensive, so the development of harvesting robots has revolutionized the field. For instance, just one strawberry-harvesting robot can
replace 30 humans
and pick ripe fruit from a 25-acre field in 3 days.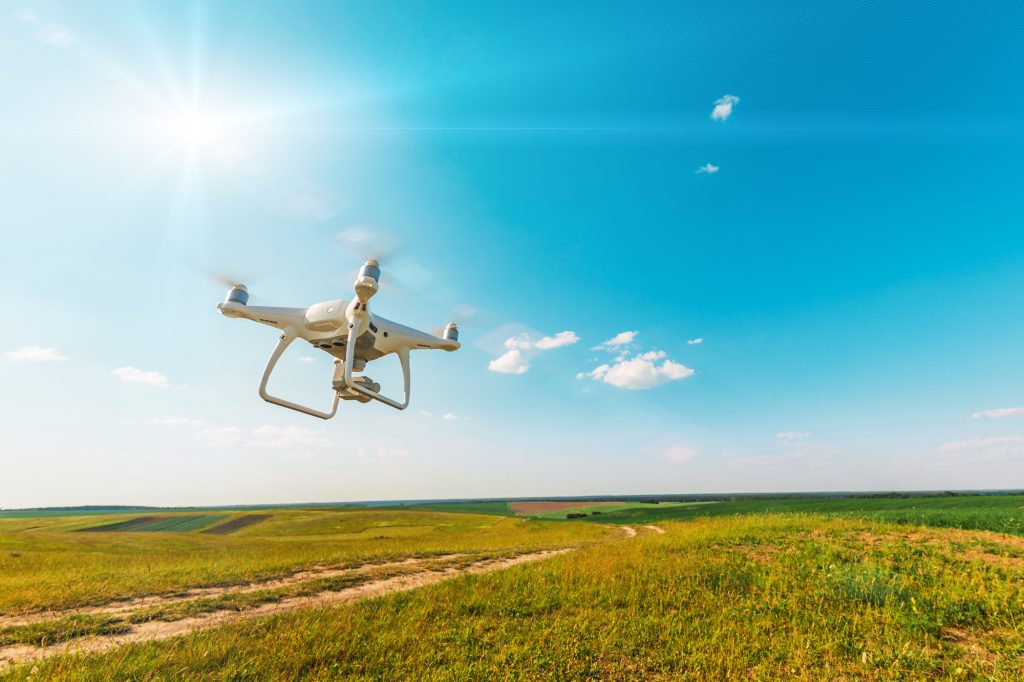 Modern auto farming drones can be used to monitor crop growth and development, analyze field conditions, plant seeds, and even water plants.
While modern farmers are faced with a huge challenge of increasing agricultural production by 70% in the next 3 decades, auto farming solutions such as autosteering tractors, harvesting robots, smart irrigation systems, and drones are already helping the world get closer to that target.

Farmers who want to keep up with the competition and grow their businesses need to adopt new technologies without delay or hesitation.