PowerGuide manual steering system
Eliminates overlaps and missed spots
Saves ~10% of input and labour costs
Compatible with multiple RTK correction networks
Easy switch between tractors in minutes
Full record keeping of all operations
1-season return on investment from 10 Ha
PowerGuide manual steering system
Affordable price

Easy to set up

2,5 cm accuracy with RTK

Upgradable to austosteer

30 days money back guarantee

2 years warranty

Made in the EU
Price per request
FieldBee PowerGuide
PowerGuide manual steering system in package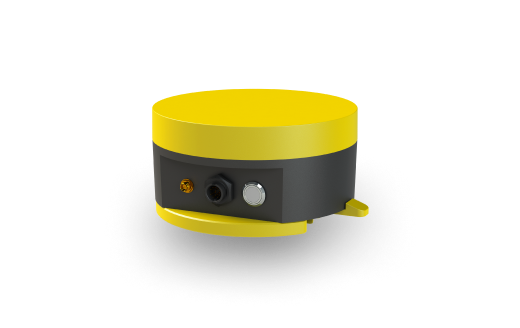 FieldBee PowerSteer All-in-one Controller
The Integrated RTK receiver and steering controller is a high-precision electronic controller that provides automatic steering capability to the vehicle. It receives guidance information from the Android app on the phone/tablet and sends steering commands to the vehicle. The controller is compatible with the FieldBee app on Android devices. It can be installed easily on the majority of agricultural vehicle brands and models. The controller includes an L2 GNSS RTK receiver and a tilt/ roll sensor in one, durable, water and dust-tight enclosure.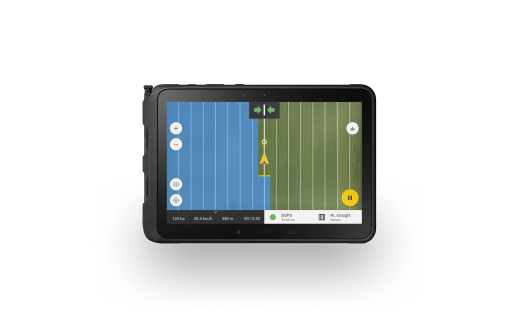 FieldBee Navigation App
Software that provides navigation in many patterns, field management, record keeping, and other functionality. Can be used on almost any Android phone or tablet. And FieldBee's rugged 10'' certified tablet for extra reliability due to fewer 3rd party system updates and dedicated testing.
Main software functionality:
Connection manager that allows easy set up and connection of equipment.
Drive in straight, curved, headland, and saved patterns with high precision.
Map your fields and obstacles.
Automatically capture field records while driving.
Get reports about fieldwork in Excel and PDF formats.
Planning and reporting are also available in the FieldBee web app for use in the office.
Holds multiple vehicles and implements profiles for easy hardware switching between vehicles without recallibration.
FieldBee PowerGuide
Get your PowerGuide manual steering system
About us
FieldBee is your reliable precision farming partner
9+ years on the market with 6000+ happy customers in 60+ countries
Need some technical advice?
Get the consultation
Please choose your preferred communication method
Congratulations!
Your request has been successfully sent. Our representative will contact you shortly to clarify the details.
Testimonials
Case studies of farmers' use of FieldBee products
6000+ satisfied customers worldwide
fieldbee
Unlock Precision Farming Excellence with FieldBee Tractor GPS Manual Guidance
Modern farms demand innovation, and it's not just about drones and robot tractors. If you're embracing digital technology for your farm, the game-changer is our tractor guidance system. Discover why it's a must-have for your agricultural machinery:
Maximize Land Use: Drive straight parallel lines to optimize land usage, reduce material overlaps, and eliminate missed spots, all with FieldBee GPS guidance.
Terrain Mastery: Navigate challenging landscapes with custom route creation for uneven fields.
Time Efficiency: Easily schedule and record field operations for reporting, and streamlining work.
Cost Savings: Minimize tractor repair costs by reducing equipment risks from natural obstacles.
The core strength? Unprecedented route accuracy, up to 1 cm precision, is a game-changer for long-term farm optimization. Yet, standard GPS won't suffice; you need an external GPS GNSS or RTK receiver. That's where FieldBee, our mobile app, steps in, revolutionizing agricultural GPS guidance.
Introducing Tractor GPS Manual Guidance: Farming Simplified
This solution fits all tractor types, needing minimal operator attention, offering a comfortable interface, and combining a receiver with a custom application designed exclusively for agriculture.
FieldBee brings all these elements into one comprehensive farm GPS guidance system, revolutionizing efficiency, accuracy, and savings. Your path to precision farming excellence starts here.