GPS tracking apps for farmers have become a very useful and even crucial tool for most agriculture professionals. Even manual tractor guidance coupled with a farm navigation app can help farmers save
5-20% of their costs
. But how do these apps help agriculture professionals achieve these results and what other advantages can they bring? We will explore the answers in this article.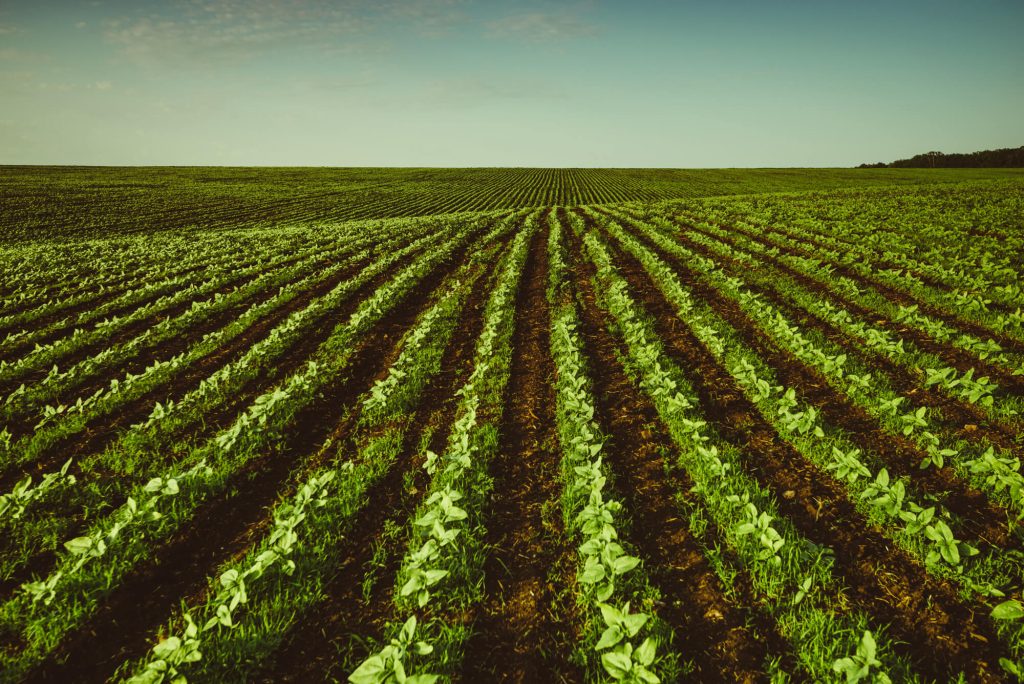 One of the main reasons farmers start using GPS tracking apps on their farms is the ability to drive the tractor in parallel lines. This is a standard feature offered by all GPS apps for farming, and it allows farmers to significantly cut down costs by reducing field overlaps, missing spots, the amount of time needed for field operations, and more. The benefits of a GPS system depend on its accuracy that can be submeter (horizontal pass-to-pass accuracy of about 30-45 cm is most common) and centimeter accuracy.
Centimeter accuracy
can be achieved with help of RTK technology and it allows farmers to get the most out of their fields.
In addition to the regular AB straight pattern, some GPS tracking apps also allow farmers to use the curved, custom track, headland, and other patterns to guide their machinery around the field in a way that they need.
"When multiple people work together on the same field, it is difficult to understand what part of the field has been covered. So a tracking app that shows current progress makes it easy to understand which sections of the field have been finished. These apps can also help organize and optimize logistics."
– Alexey Bogatyryev, FieldBee CTO
Create and store field maps
Agriculture professionals can also use GPS tracking apps to upload, create, and edit detailed maps of their fields. For instance, when using FieldBee, you can import field maps you already have in the .SHP format and upload cadaster documents, or simply draw field boundaries in the app using Google Maps data. You can also store your field history, including information about crops, operations, and materials that you used during past seasons.
Utilize autosteering technology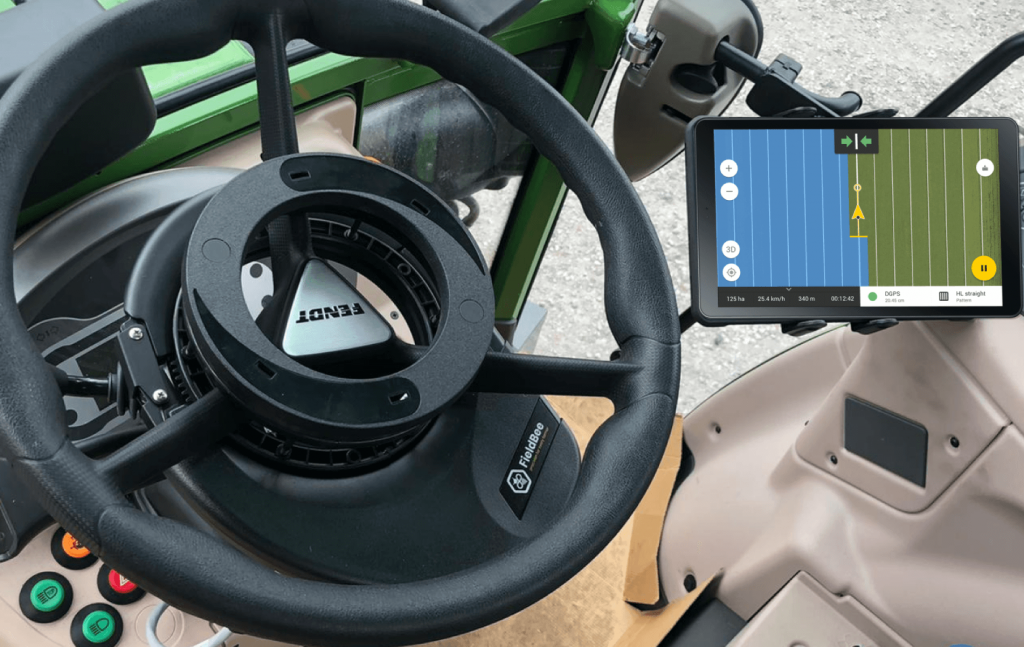 When coupled with autosteering devices, GPS tracking apps help significantly improve the accuracy of seeding, fertilizing, and all other procedures. They can increase profits by around 30% due to savings on materials and increased yields. Plus, the solution allows farmers to keep their hands off the wheel and therefore have time to do other more important things such as business management or calling their lovely wives.
Keep records and notes about agricultural procedures
Most farm navigation apps also give farmers the opportunity to save records of past agricultural operations in the app. In addition to this, some pieces of software such as FieldBee can also automatically create reports about all field operations. Farmers can use them for managerial purposes as well as for preparing government reports. And save you and your team a lot of time on this process. Typical field records include operation type and area where it was conducted, type of equipment used to carry it out, and details about materials that were used in the operation and their quantities.
Today, GPS tracking apps can help make virtually any farm more profitable. They don't require a large upfront investment, in fact, most of these apps are either free or have free versions. So what's stopping you from downloading a field navigation app today? Install FieldBee now and start saving money!