Precision ag technologies help farmers manage their daily life more efficiently in several ways. Whether it's guidance and steering, or maps and visualization, many solutions fall under the precision farming umbrella. One aspect of precision agriculture that's often crucial to both farmer and dealer success is remote support and installation. Farmers aren't always operating at home or in their offices. Instead, they're often out and about – monitoring the fields, overseeing planting and harvest, and operating miles away from their cabinet. At Fieldbee, we have 7 years of experience providing remote customer service for our customers in more than 50 countries.
Save Costs on Installation
In a traditional customer service model, support technicians often had to drive out to farms. They were making site visits to install equipment or upgrading to the existing one, which led to installation costs of up to 2 000 EUR. Farmers had to wait for days for the scheduled visit. At Fieldbee, we want to save farmers from unnecessary expenses and save time. Dealers will spend less time on visits to customers and improve their service quality. Fieldbee provides simple guides together with installation kits.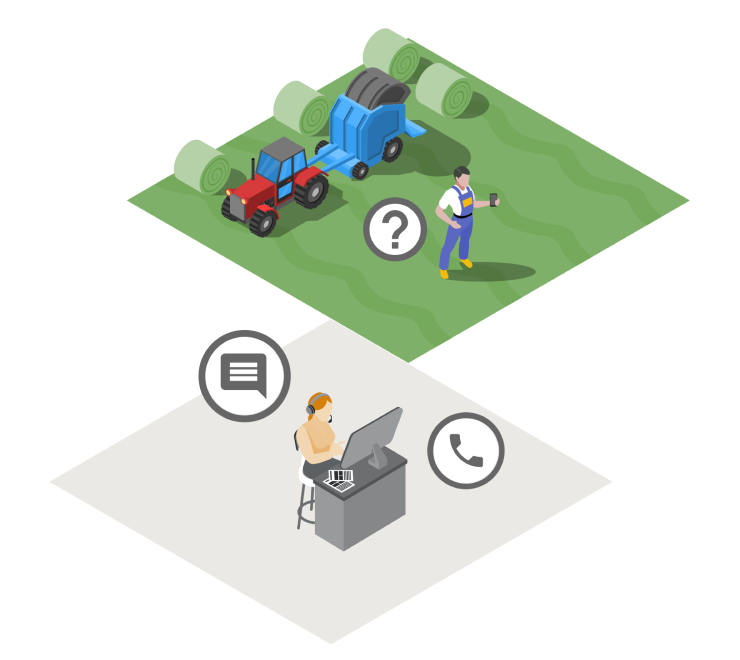 Get Help No Matter Where You Are
Dealers and farmers alike will benefit from the ability to access remote support from anywhere. Remote support addresses the problems of the traditional customer support model; by making it possible to access technical support more quickly. Dealers and farmers can efficiently access on-demand remote support from their own fields. Whether you're having trouble with your internet connection or your equipment, you can reach an expert with the click of a button, getting dedicated help until the problem is solved. Simply click on it, and you'll be able to access focused, expert support from anywhere.
Solve 99% Problems - Remotely
Fieldbee utilizes smartphones and an Internet of Things (IoT) architecture, thus our support experts are empowered to solve pretty much any problems remotely. They can view and identify the issue and. Help customers with specific, tailored instructions to solve a given technological problem. If you've ever tried to describe your problem to a customer support technician who can't see what's happening with your device in real time, then you likely know how time-consuming and stressful it can be to explain the details of the problem Here are the top 5 examples of problems that Fieldbee can solve remotely:
No RTK connection
Autosteer is unavailable
Difficulties with the equipment install
Issues with the calibration process
Problems with the navigation on the field (AB line creation)
Fieldbee Support is Here For You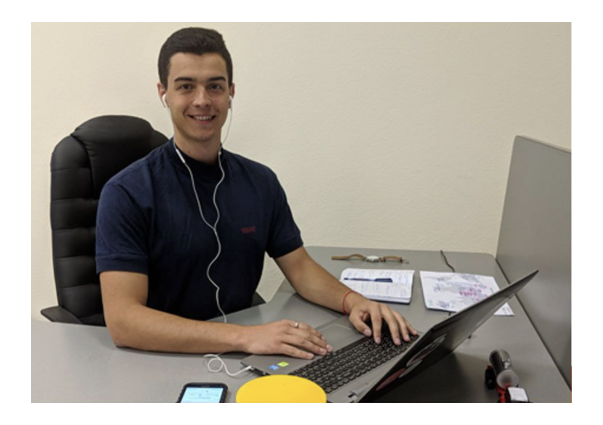 Fieldbee helps to provide instant access to helpful support directly from our expert team, mitigating errors and problems that arise during a farming season. In other words, remote support improves farmer's profit by cutting down on time spent accessing support and making farmer's life easier.