After launching mechanical
FieldBee Autosteer solution
a few years ago we have started receiving requests from farmers for
Hydraulic Autosteer installations
. Unfortunately, we could not fulfill those requests, not – until now.
Last month we performed a successful installation of Hydraulic Autosteer at our customer Jan Lausen that is running his farm in Germany. Jan Lausen had already all range of FieldBee products: L1 GPS GNSS RTK system, L2 system, experience of working with SAPOS NTRIP provider, was using Mechanical Autosteer and now he is the one who became our
first Hydraulic Autosteer customer
.
Why has Jan decided to try using hydraulic autosteer?
To get more comfort while driving, better accuracy and just to play with a new toy
.
What are the advantages of Hydraulic Autosteer versus Mechanical?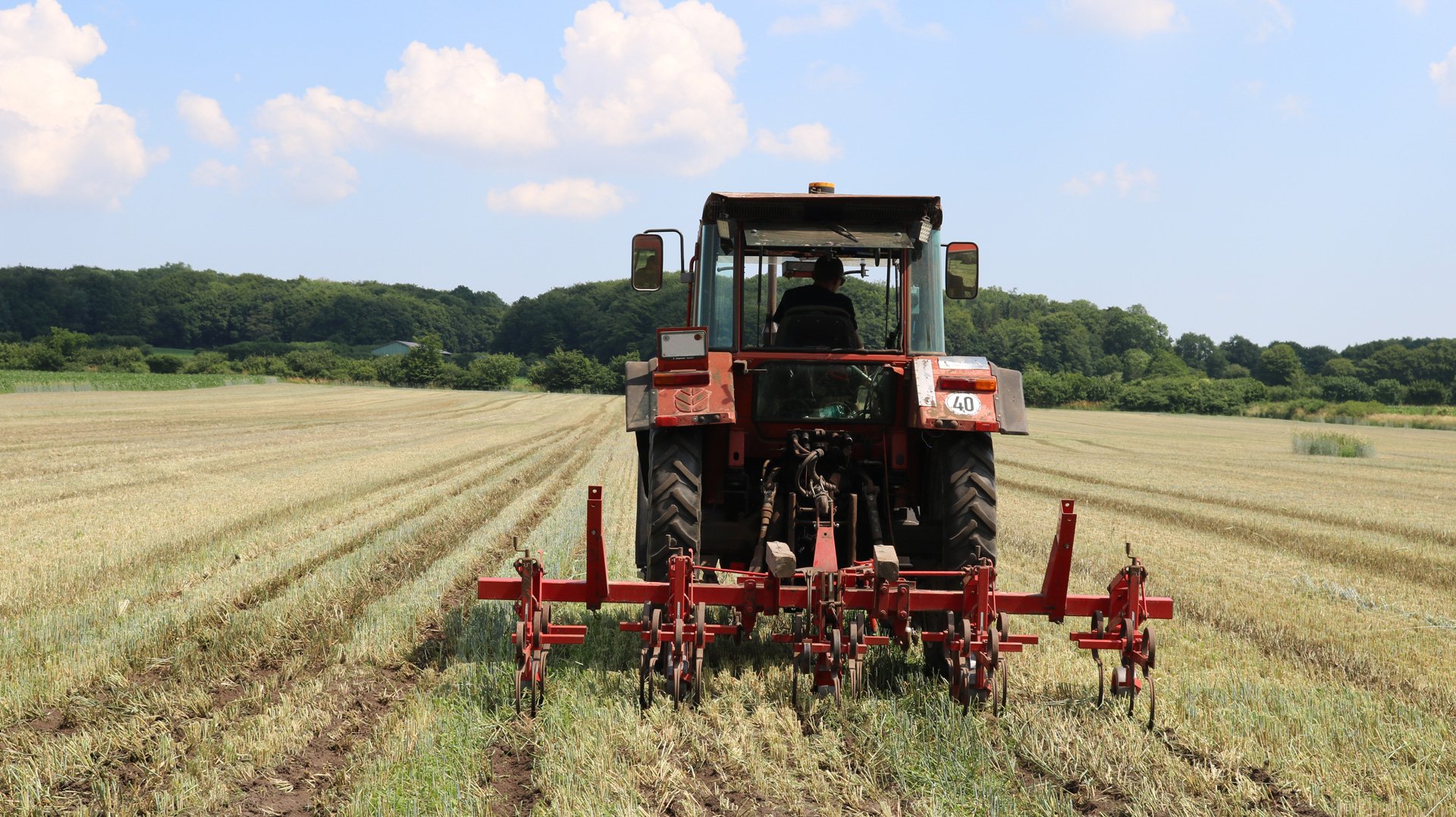 High accuracy. The biggest advantage of hydraulic autosteer vs mechanical is the possibility to achieve a very high accuracy due to direct control of hydraulic system and possibility to prevent steering components mistakes, gaps and so on.
Can be used to achieve high accuracy on older tractors with movements in steering wheel without the need to replace the steering column.
Hydraulic autosteer can be a great solution as well in situations when steering wheel design doesn't allow to install mechanic autosteer. For example, in most of Class tractors there is no space under the wheel to install the mechanic driving unite.
More comfort while using autosteer. Mostly farmers like that the wheel is not turning while the tractor is driving and consider it as more comfortable.
Disadvantages of Hydraulic Autosteer
Not easy to exchange between tractors. If you would like to use one autsteer between different machines it is better to choose the mechanic one to save time on deinstallation and installation. In some cases, it might be not possible at all to exchange hydraulic steer between tractors due to different hydraulic system types.
More complex installation. In general, hydraulic autosteer is a more complex solution that requires additional installation cost and longer installation time.
Hydraulic autosteer instillation should be perform only by experienced mechanic or engineer as it can affect driving performance of machine and cause safety issues. While mechanic autosteer in many cases can be installed by farmer himself.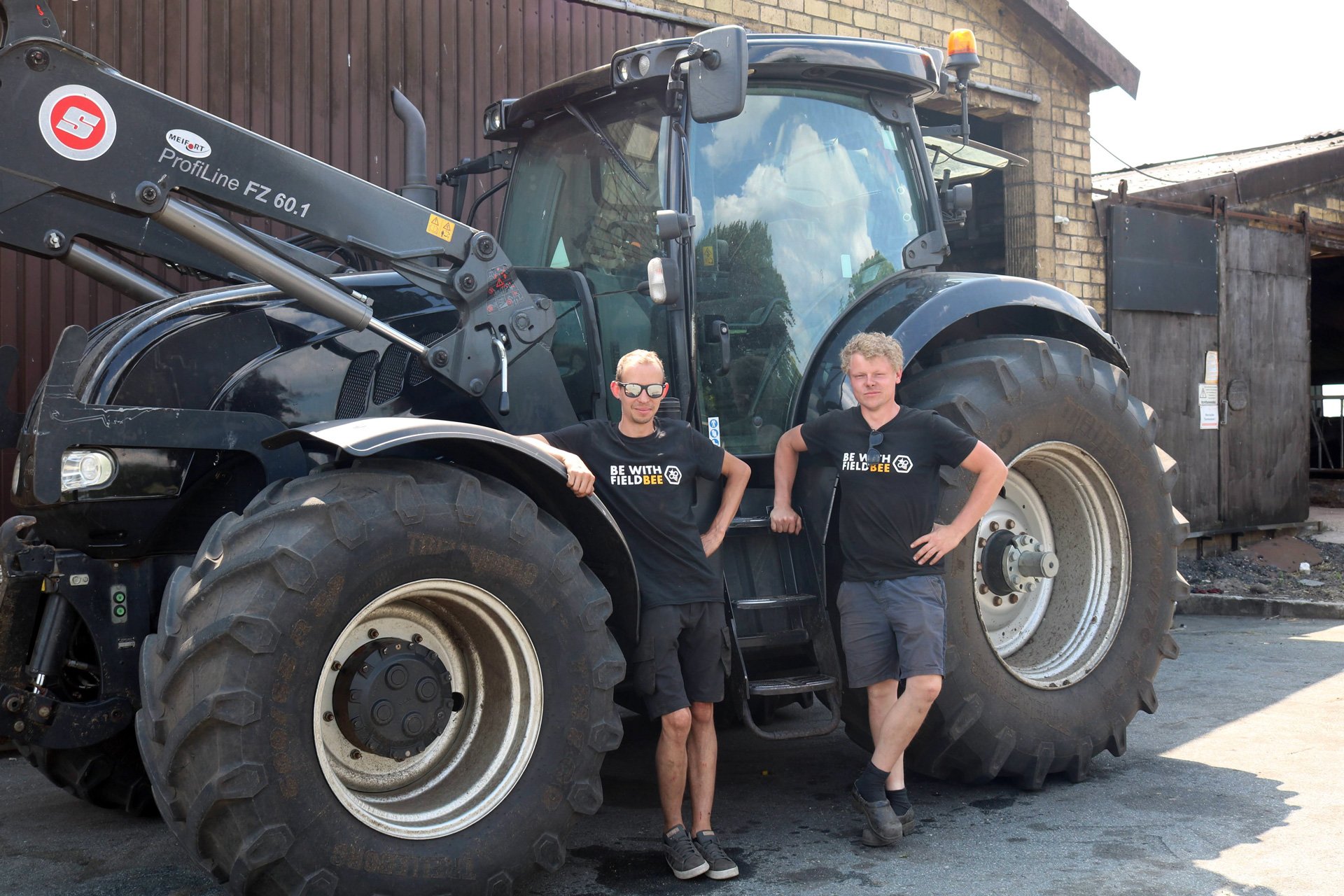 So, what is the biggest advantage of hydraulic autosteer, is for sure possibility to achieve very high accuracy. This solution is recommended to customer that likes the benefits of the hydraulic steer mentioned above. An for those who are going to use the same tractor and not going to exchange it in short-term.

But if you are considering this solution, be prepared to invest some time and effort into the installation. In the next article we will share what farmer should expect from hydraulic autosteer installation.

Meanwhile you can check the video that Jan has shared with us after his installation. Now he can perform inter row cultivation with the raw crops on his upgraded with hydraulic autosteer Steyr 6225 tractor, 2012 year of manufacturing.
Thank you for reading this article. Please let us know if it was useful for you and what are other questions do you have about tractor autosteering systems in comments below. We are always happy to share with you our expertise and experience of our customers.