How to connect L1 via Toolbox?
Start initial set up by locating FieldBee GNSS receiver at 1-1,5 m height above the ground and wide-open area.
Download FieldBee toolbox from Play Store, following the link.
Turn FieldBee receiver on.
Open FieldBee toolbox app
Choose FieldBee;
Tap FieldBee serial number to continue setup;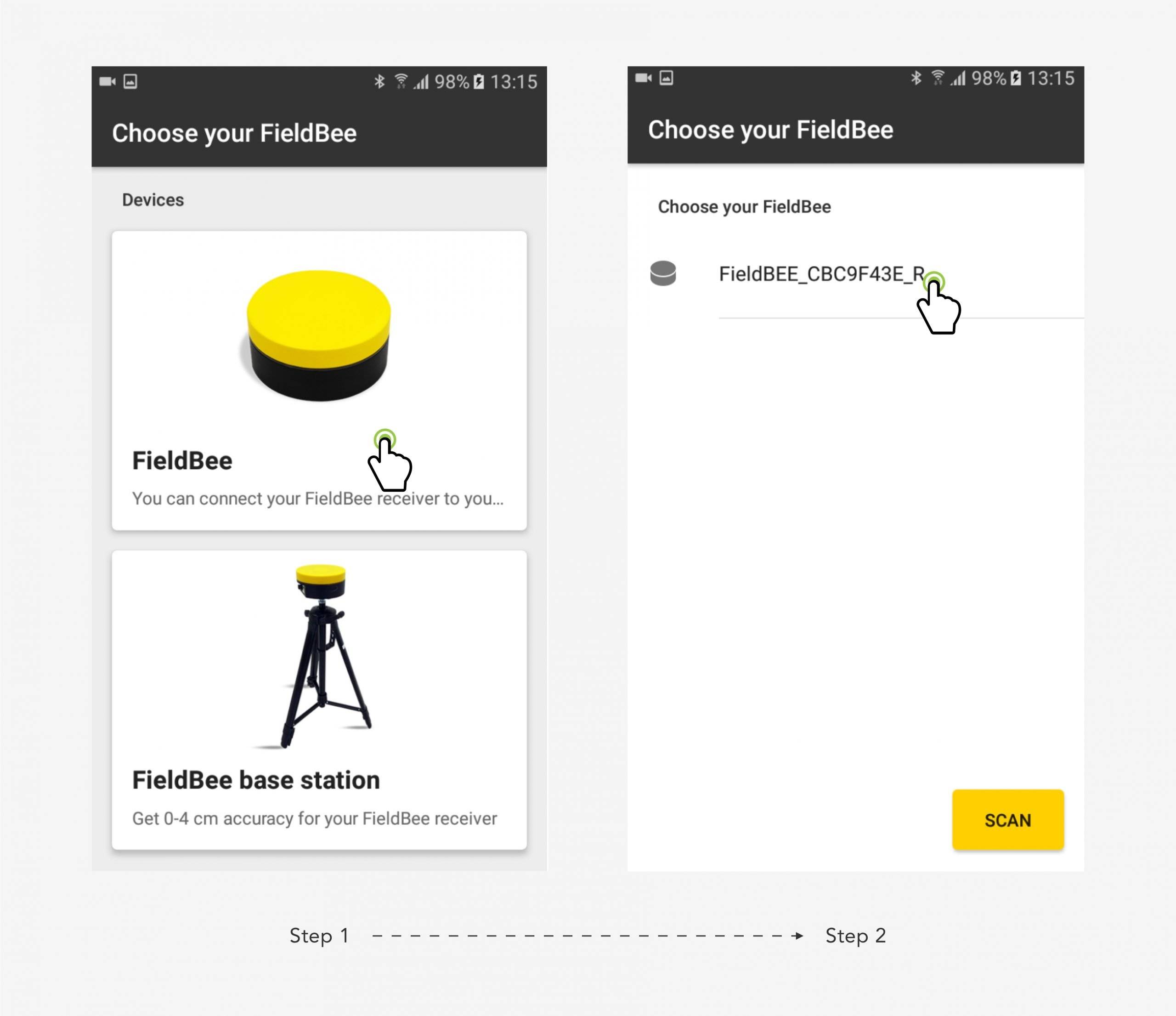 Connect FieldBee GNSS receiver to the Internet. Connecting the receiver to an available WiFi network:
tap WiFi connection;
tap one of available WiFi networks;
input password for this network;
tap Connect button;
*wait until FieldBee will become connected to WiFi network;
FieldBee is connected to the WiFi network.