The ECU-S1 is a high precision electronic controller that provides automatic steering capability to the vehicle. The ECU-S1 controller receives guidance information from the Display device and sends steering commands to the vehicle. This Operator's Manual provides information on how to setup, configure, and manage the various settings on the ECU-S1 controller and how to navigate through the software menus.
The ECU-S1 (the brain of the system) controller is compatible with multiple Displays. Please refer to the Display Operator's Manual or contact your AutoSteer dealer for specific instructions on how to connect the ECU-S1 system components to the Display. Also refer to the Display Operator's Manual for information on how to access ECU-S1 software menus and options. For information about setting up farms, fields, jobs, guidance patterns, and other Display related functions, please refer to your Display Operator's Manual.
The ECU-S1 can be installed easily on most agricultural vehicle makes and models. This chapter provides basic information on how the ECU-S1 system components are organized and installed. Refer to the Installation Manual that comes with the vehicle installation kit for more details on the complete installation of the ECU-S1 system.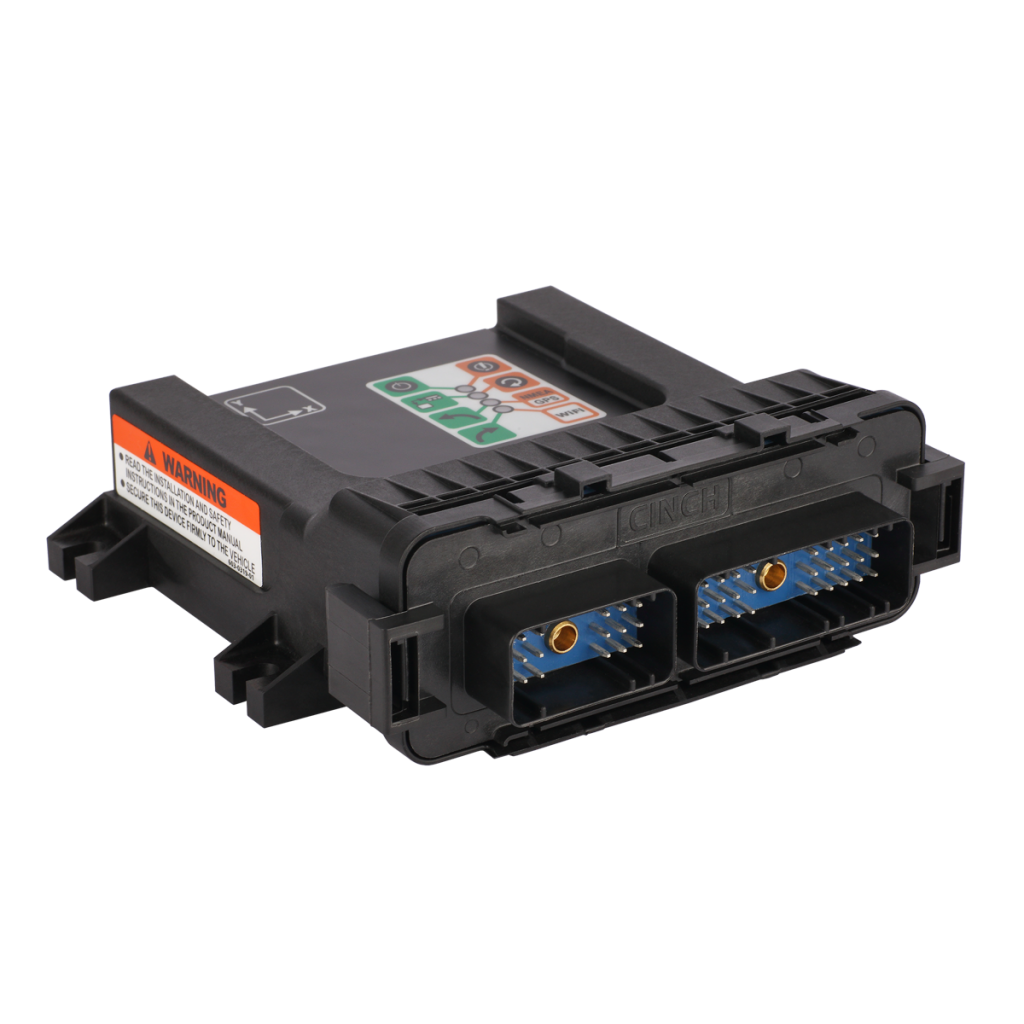 Features
The ECU-S1 system is designed to be compatible with many makes and models of vehicles available in today's agricultural market. The ECU-S1 can be installed on most agricultural platforms including articulated tractors, combines, MFWDs and standard front axle tractors, floaters, sprayers, swathers, track tractors, and others from most manufacturers including AGCO, Ag Chem, Case, Challenger, Fendt, John Deere, New Holland, Massey Ferguson, and many others. The same operator interface can be used on all vehicles, regardless of the make or model, making it easy for drivers to become familiar with the controls even if the system is installed on multiple vehicle types.
ECU-S1 features include:
Automatic precision steering for agriculture vehicles;

Support for most vehicle controller types: mechanical, hydraulic, steer-by-wire, factory steer ready, and ISO-Bus (CAN);

Support for various Displays including consumer tablets and laptops;

Support for Ethernet wired or WiFi wireless connection to the Display;

Support for various GPS/GNSS receivers that provide NMEA messages;

High level of accuracy with cm-level (sub-inch) repeatability with compatible GNSS RTK receivers;

High precision 9-axis inertial sensors to provide enhanced terrain compensation and high accuracy.