I haven't received a license (subscription) key
You receive a licence key automatically via email after we process the payment.
If you haven't received a subscription key in 1-2 days, please contact our support team:
Email: support@fieldbee.com
Phones: +31 62 832 89 00 (office), +38 050 224 87 22 (support in Whatsapp)
I would like to renew my subscription
Where should I fill in the subscription key
Follow installation directions to find out how to fill in the subscription key.
To install the app you should go through the following steps:
Find the FieldBee app in Google Play or click here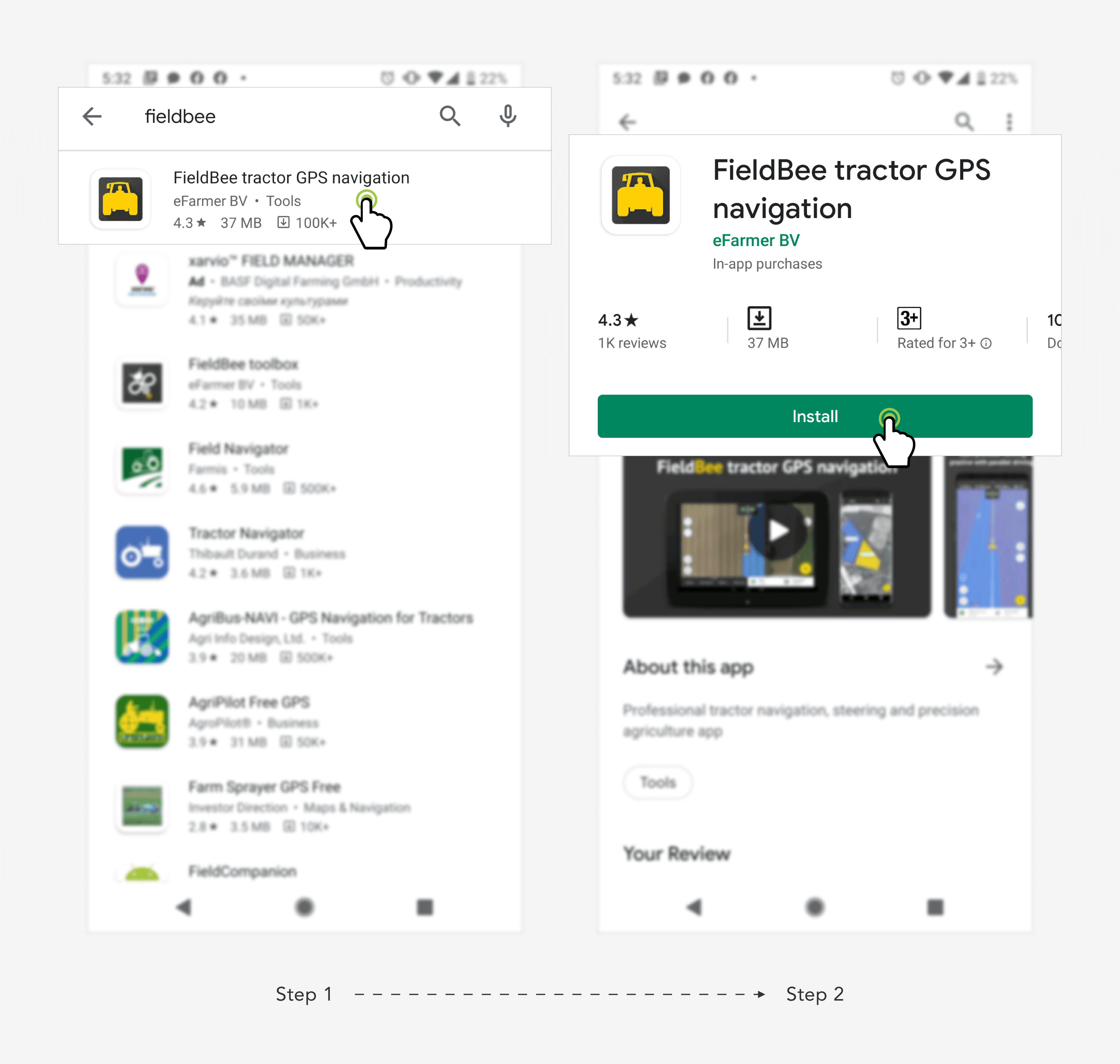 To fill in your license key follow these steps: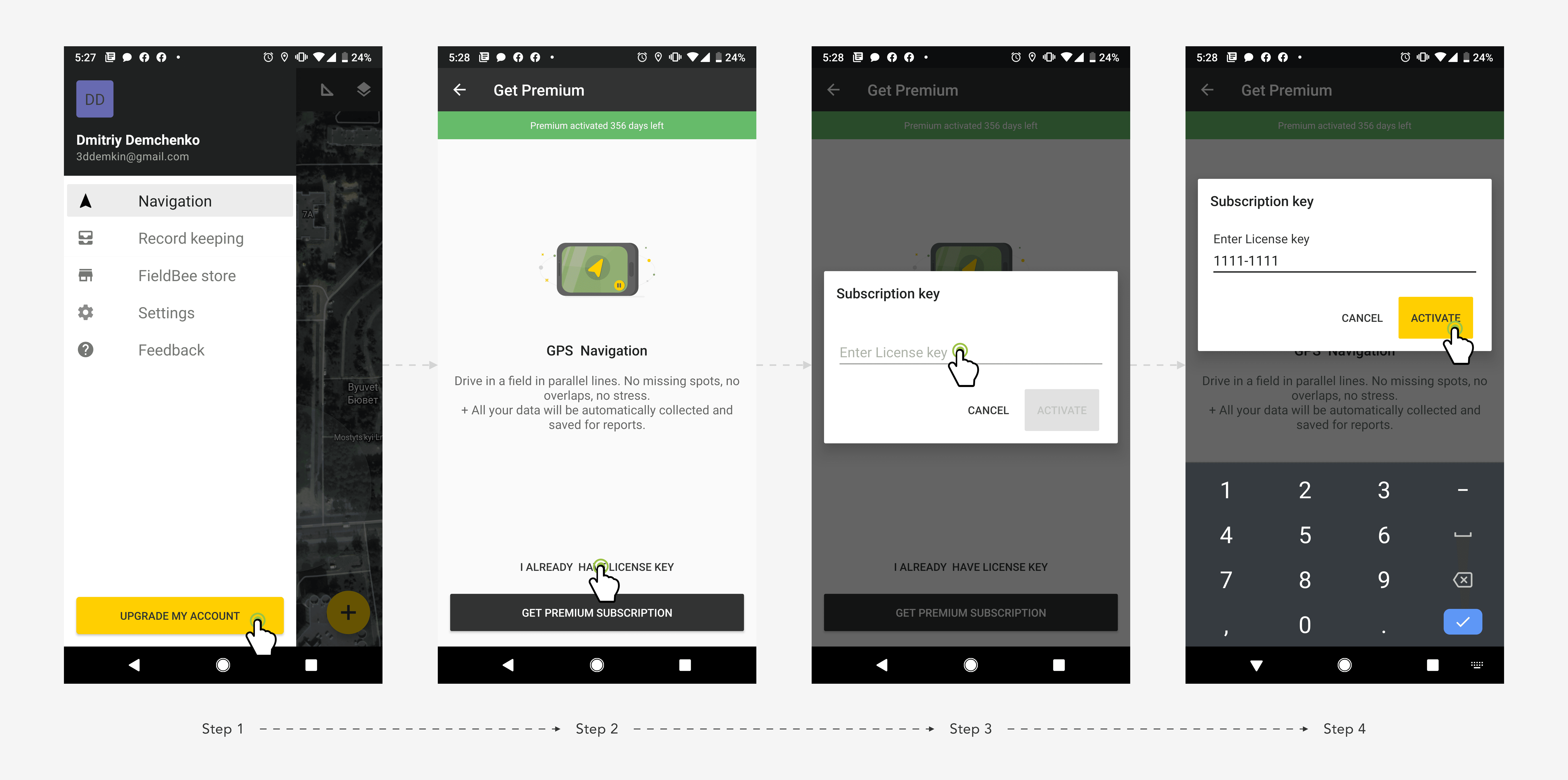 What does an annual license for FieldBee app mean?
We offer 2 types of subscription:
Yearly subscription with 119 Euro per year
4-year subscription at 349 Euro (1 year is Free)
We charge annual subscription to be able to provide you with:
app stability
free support
free regular updates
Improvements in current functionality
new features development
You can find more information here.