Talking to farmers we sometimes hear that they prefer to wait until the next year with the purchase of a GPS system as the seeding season is over. We have asked our customers what they think about this. Here are some pros why one should start using the
GPS system
as soon as possible.
It takes some time to implement the change
Learning new skills always requires some time and effort. For how many years have you been farming the way you do 10-20-30? Using a GPS system requires you to change some of your practices and what is even more difficult – some of your behavior. Because farming this way is very different, every
farmer needs to find his own way of using the GPS system to fully benefit from it
. That is why you will need to run experiments, to fail sometimes but only to eventually nail this down and to start seeing real benefits from
precision farming
.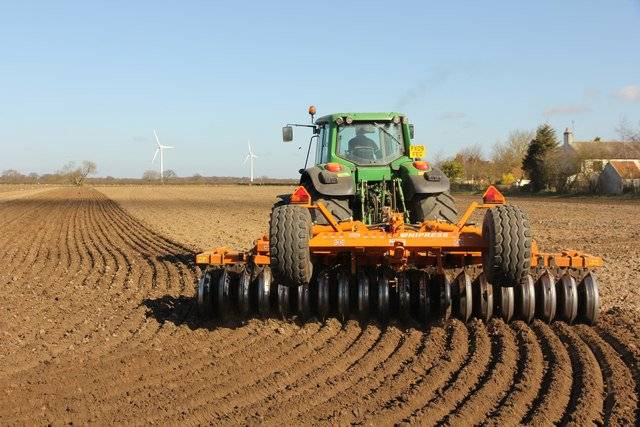 Jan, our customer from Germany, gives such advice:
"I would always start work where accuracy is not important, i.e. work where the working width and overlap are not as important for example in grassland or when sowing wheat. So, I do not recommend starting with corn seeding right away for example. First of all, you should start slowly, see the system functionality and possibilities and then adopt them to benefit your company. You will start seeing benefits very fast. If I save one and a half meters of overlap each time, I will quickly make 3-5 hectares more than I could have done in a day. And once you see what kind of performance you can generate, working with GPS becomes really fun.
So now I receive a lot of calls from farmers in Germany who are interested in the GPS system and what I always recommend is to start with the L2 receiver and make friends with it. I recommend farmers take the receiver, see what the possibilities are and once you are implied by this GPS system, you want the autosteer system immediately afterwards. But some people can not cope with it because they do not have the technical skills. They want everything to be served ready and don't want to do anything. But you have to put a little effort into the program and generate your own options for what you can do with it in the field. When I was just testing it, I started to play with it, it wasn't that precise, but I thought it was great and then I wanted the FieldBee GPS receiver immediately. If you start using one, you will never give it up."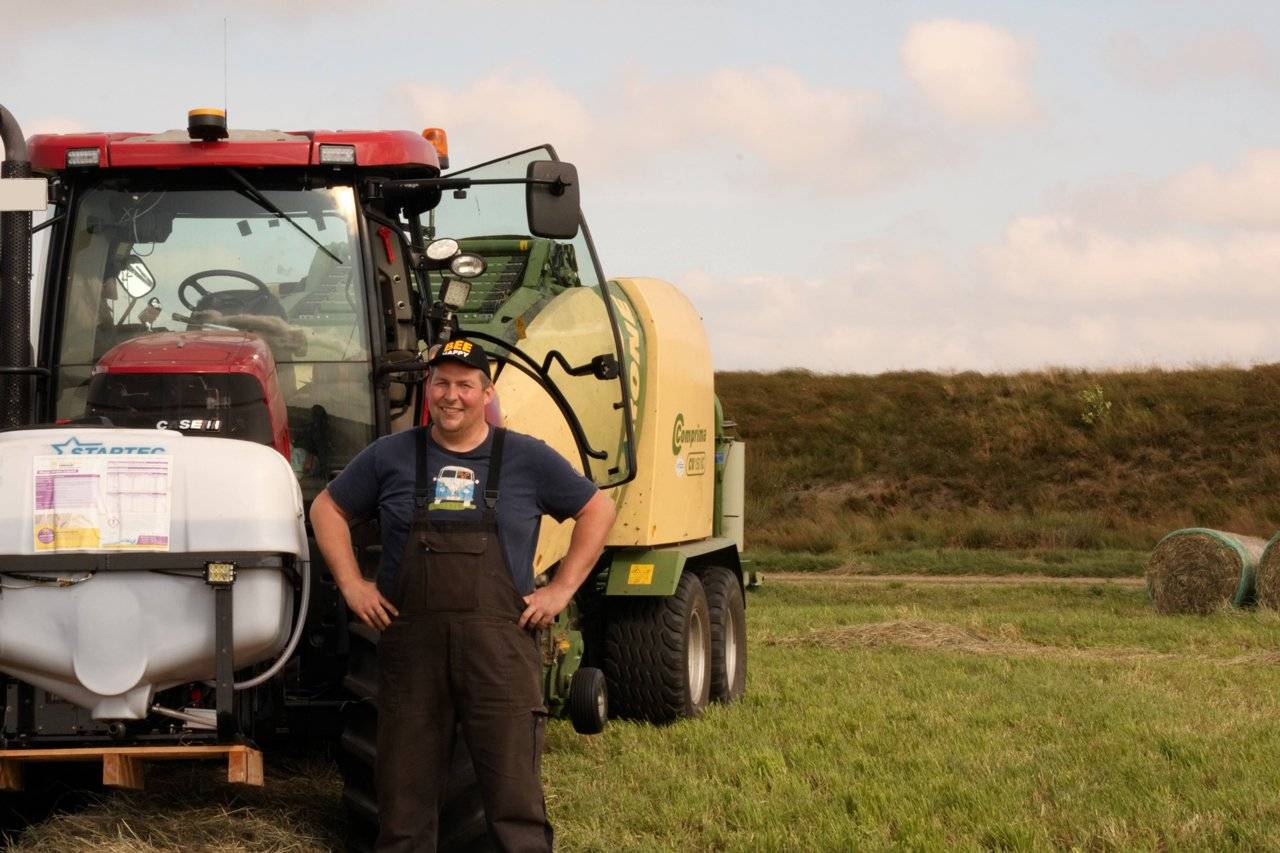 It is not only about the money
You can save a lot of money by using a GPS system. The amount of savings depends a lot on the crop you grow, on your field size and material that you use. It can be roughly from 10 to 30% of your costs. Our customer Dominik from Austria calculates that with
the autosteer system
he can save approximately 20-40 Euro per hectare. According to Willem, a farmer from the Netherlands, it is possible to save for example up to 240 Euro per Ha when growing winter wheat for example. But according to all our customers' monetary benefits are not the main reasons to buy GPS systems. Dominik:
"What nobody can calculate is the amount of work he/she does. He can focus more on the implementation and make quick changes."
Willem:
"With a GPS system you can work longer because it has a relaxing effect. Work at night and in fog. And use your time more optimally because you are not tired."
Jan:
"It always depends on the field structure, hits size, but I would say that there is always 50 euros per field saved in any case. What is even more important to me – time. Time is the most precious thing for me. If I am now half an hour earlier from work and can do something with my family for half an hour longer, that is the most valuable thing for me. It is not necessarily that it saves me more money, but that I make more time for my hobbies and family".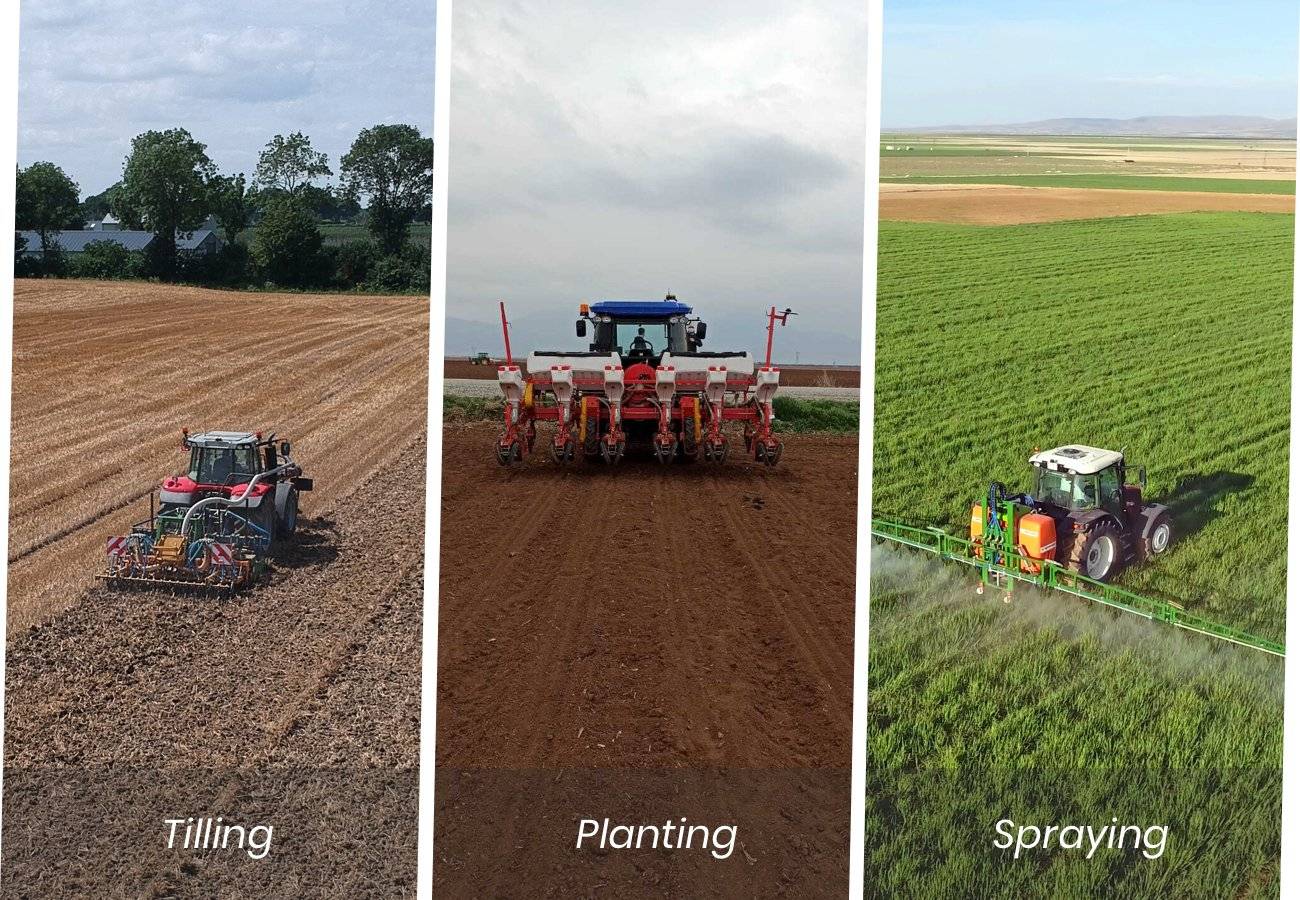 GPS system is useful for all field operations
Using GPS systems during seeding operations can save a lot of costs for sure. But what about saving fertilizers and getting more yield when spraying without overlaps and missing spots? Or save petrol and reduce working hours because you can drive optimal routes with less refill? And the possibility to work at night and with poor visibility can sometimes save your whole harvest? As Jan says: "There is no fieldwork where you can not use it. I actually use it everywhere." So what do you think now, is it the right time for you to start using a tractor GPS system too?