FieldBee tractor GPS system architecture is based on mobile application and IoT (internet of things) technologies. It allows us to constantly improve our products with new app updates. With every update, we are making the FieldBee tractor GPS system more stable and easier to use, so that all farmers could start enjoying the benefits of precision farming. What's new in 6.5.6 version:
authorization issues fixed
translation improvements
autosteer connection improvement
better saving of tracks
improvement of track synchronization
Better log in with poor connection
Problem 1: You were trying several times to log in the app, but because of bad internet connection, error notification has occurred again and again. As a result, you were wasting time instead of starting your work.

Solution: Now you can easily log in into application even with a poor internet connection and get to work immediately.
Great news for our autosteer customers
Problem 2: You wanted to connect the autosteer system with the FieldBee app, but you had a lot of questions regarding that.

Solution: We have improved visual guides for autosteer connection. See below how it looks like now. Each icon provides info for the connection types and available components of different options: direct tablet WiFi connection to the ECU-S1, tablet connection via Wi-Fi router, connection to the ECU-S1 via ethernet cable.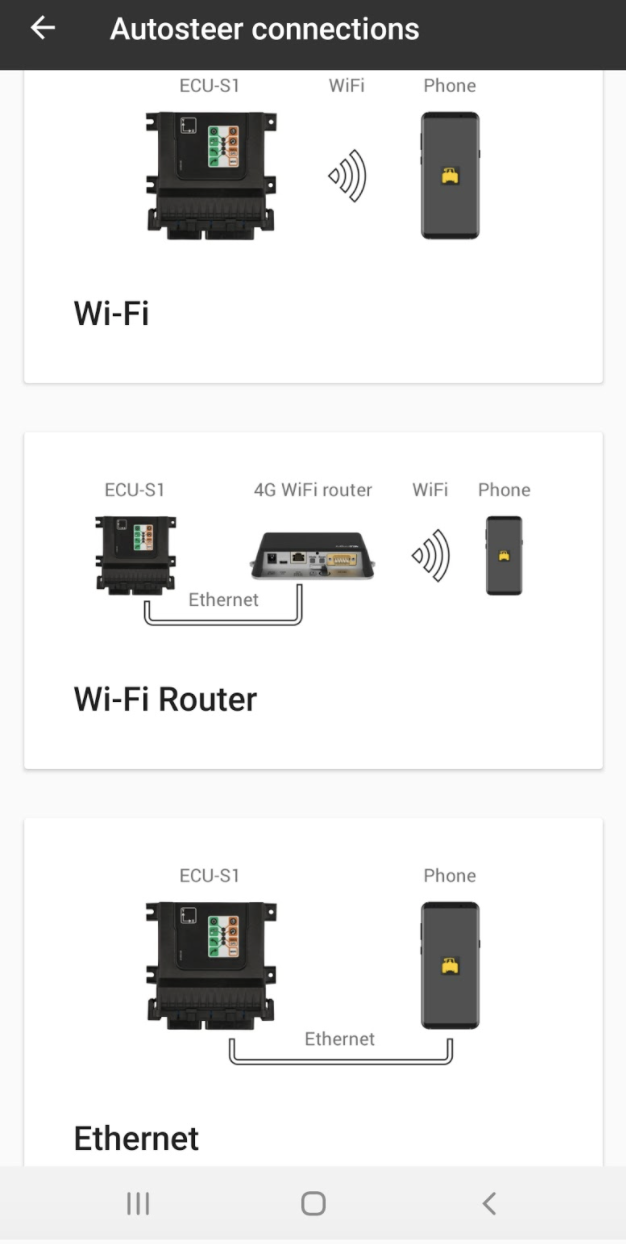 direct WiFi connection to the ECU-S1 flow see below: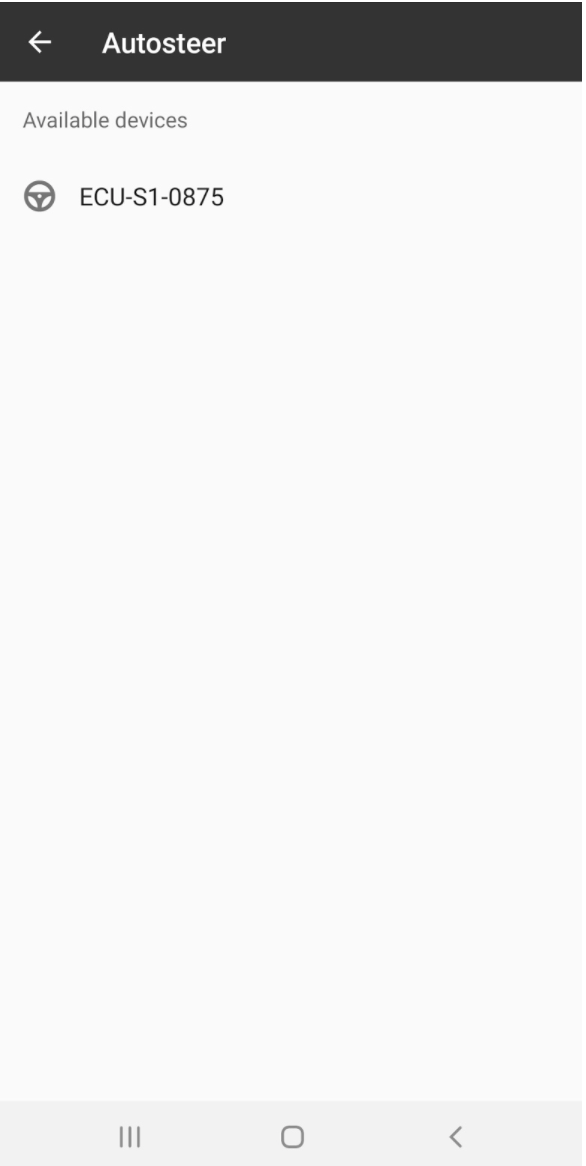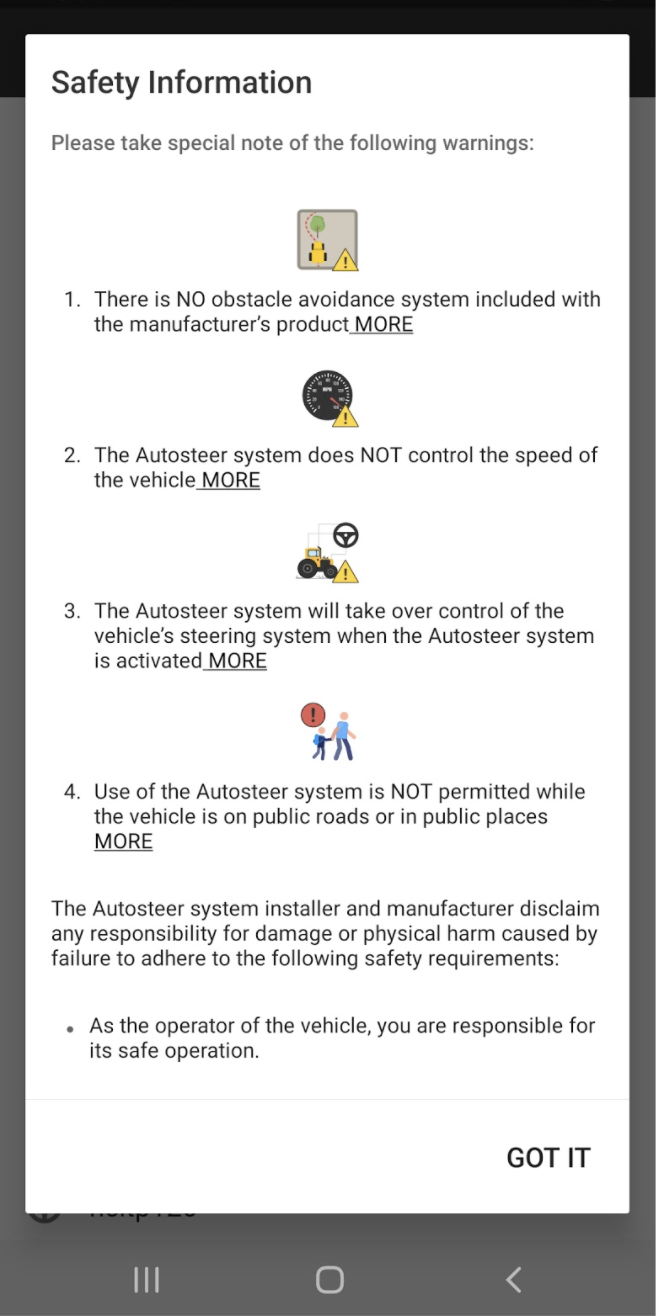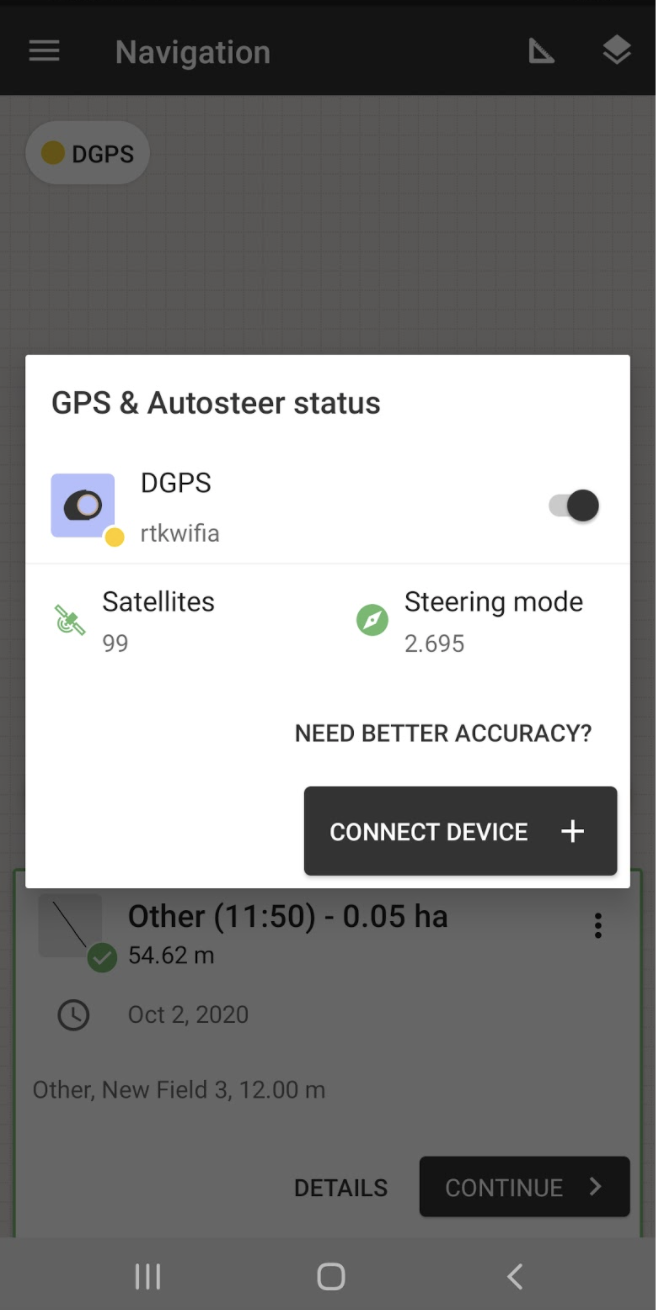 Speaking your language
Problem 3: The app didn't have the correct translation in your language or some parts were still in English.

Solution: Migration to a new translation service allows us to easily update app localizations as well as to easily add new languages. As a bonus, it is also possible to use multiple languages in one account. That can be helpful if your coworkers/apprentice/contactors are speaking another language.
? Do you want to have the FieldBee app translated to your language? And would like us to help with that? Leave the comment below.
Better recording and saving of tracks
Problem 4: You wanted to create a new track on the same field, but the system was using previously saved parameters. As a result, records were not correct.

Solution: Now with FieldBee app version 6.5.6 while starting New track you can choose a new track recording option without displaying guidelines and previously saved parameters for the current field. So now you can faster start navigation with the clear field. Take a look at how it goes now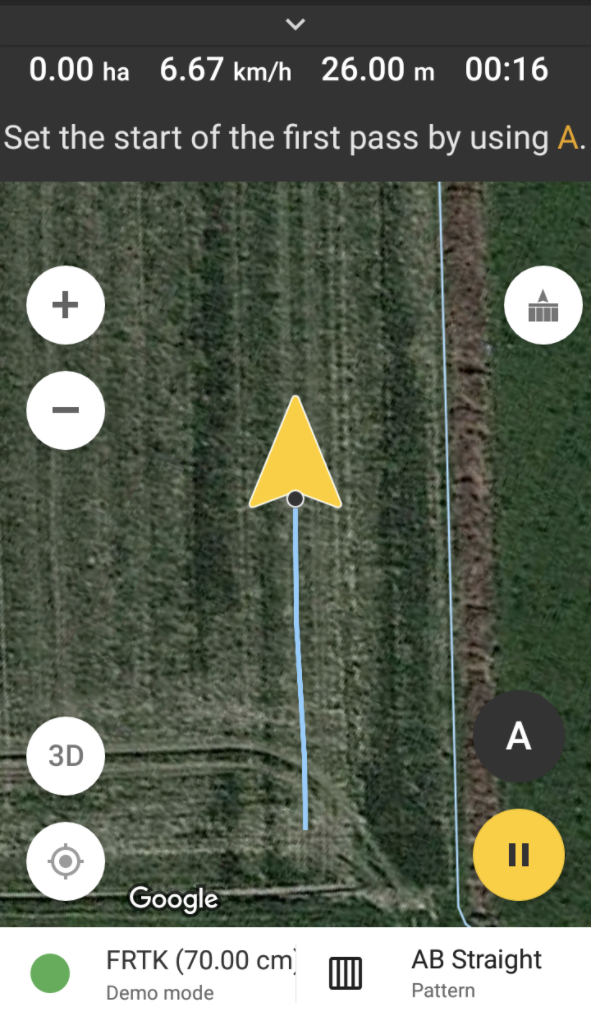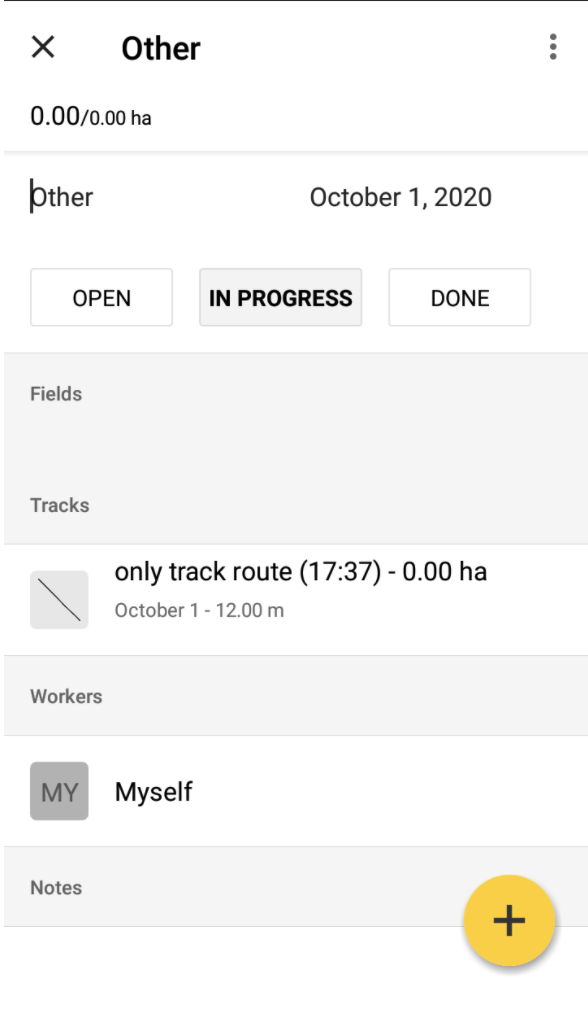 Additional: With FieldBee app you can record and save tracks without field boundaries and with no covered area during navigation. That means that only the track route will be saved. With this function, you will have all information about the recorded track (driven path, track duration, date etc) and no need to create a field in the system.
We hope you will enjoy improvements that we have prepared for you in the new 6.5.6 version of FieldBee app. Please, share with us your suggestion about the FieldBee app, which improvements you want to see next.