If you're familiar with FieldBee products, you probably know that our company produces autosteering devices.
A FieldBee autosteer system can be installed in 3 ways:
by the farmer himself;
by any mechanic (as our autosteer controller is similar to devices from Mullen Electronics, AgLeder, etc.);
by an authorized FieldBee partner in Germany.;
Which way would you prefer?
Most of our customers choose to install the FieldBee system themselves. It may take some effort but in the end, they have a system that they understand and can use at the maximum capacity for their particular needs. Some potential buyers worry that they won't be able to install our autosteer devices on their machinery or that they'll need to spend a lot of money to have a professional install them.
While FieldBee provides autosteer and MDU installation services in a number of countries, most farmers can easily complete the process themselves. In this article, we will give you important installation tips. You can also read the FieldBee
MDU installation guide
on our website to get even more information.
What is an MDU?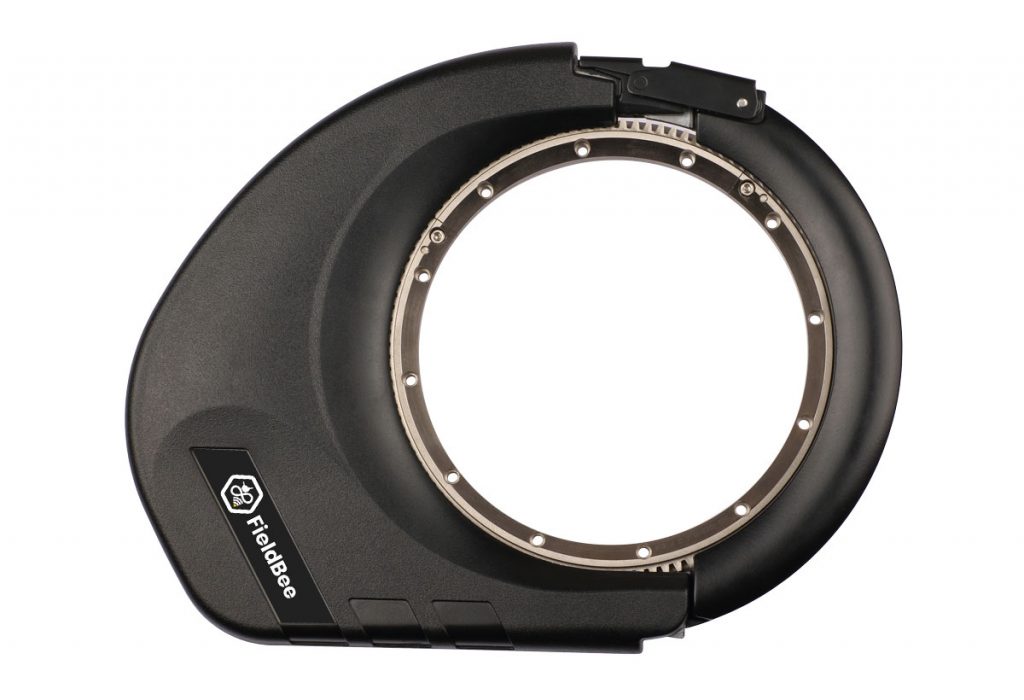 MDU-G4, also known as mechanical drive units, are steering actuator devices. They need to be attached underneath your tractor's steering wheel. And when connected to a GPS automated steering system, this technology can autonomously steer your tractor to follow a precise pattern, minimizing overlap during various agricultural operations. In addition to being easy to install, the device can also be removed in just a few seconds, allowing you to quickly switch it between different pieces of machinery.
Can I install the MDU by myself?
Absolutely, most people are capable of carrying out FieldBee MDU installation, taking a few hours at the most to complete the task.
How to prepare the vehicle for MDU installation?
Before you start the installation process, you need to make sure that you have all the necessary tools. This includes a 5/32 inch Allen key, ¼ inch wrench, #2 Phillips screwdriver, 1/4 inch open wrench, and a torque wrench 0 to 20 lbf.in (0 to 2 N.m), for 5/32" hex bit.

Once you've gathered all the tools, you need to make sure that your vehicle's steering wheel and steering systems are in full working order. Try driving the vehicle to test that the steering wheel moves both right and left and ensure that there's no play when you move the wheel. It's also best to thoroughly clean your machine before starting the installation process and check the health of its battery and wiring.
How to carry out MDU installation?
Begin by attaching the gear wheel to the steering wheel of your vehicle, and tighten the anti-rotation brackets to secure the wheel in place. Next, attach the MDU to the gear wheel, MDU installation requires at least a 50mm gap between the steering wheel and steering column shroud. During MDU installation, pay attention to the steering wheel, as it should rotate freely with MDU attached. If the steering wheel is mounted too close to the MDU and it grinds the MDU case, additional plastic spacer rings can be used to increase the gap between the steering wheel and the MDU case.

"MDU is a universal solution, but the biggest issue farmers can experience with it is jamming when the module is not installed parallel to the steering wheel." – Alexey Bogatyryev, FieldBee CTO
Antirotation pins and brackets
To prevent MDU rotation during steering, antirotation kits are used. Antirotation kits include all the necessary hardware to fix the MDU on the tractor's steering column.

There are three generic (universal) antirotation kits to meet the demands. The design of the two most popular antirotation kits 200-0353-01 and 126-0046-01 is similar to the "clamp". Such kits can be easily clamped to the steering column tubes or steering column shroud. They are recommended for most tractors with a bare steering column or with a rubber dust cover on the steering column.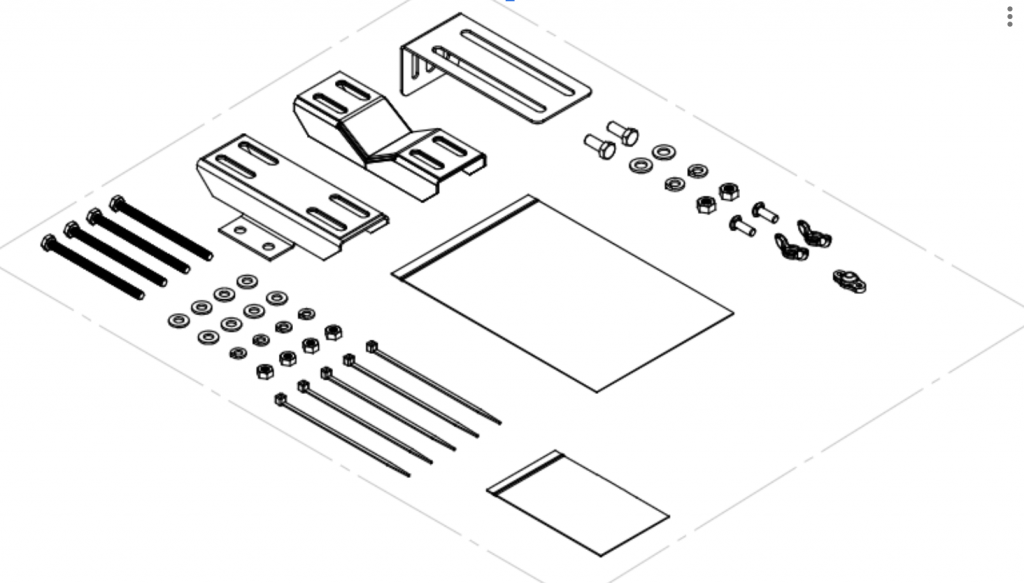 200-0353-01 Anti-rotation kit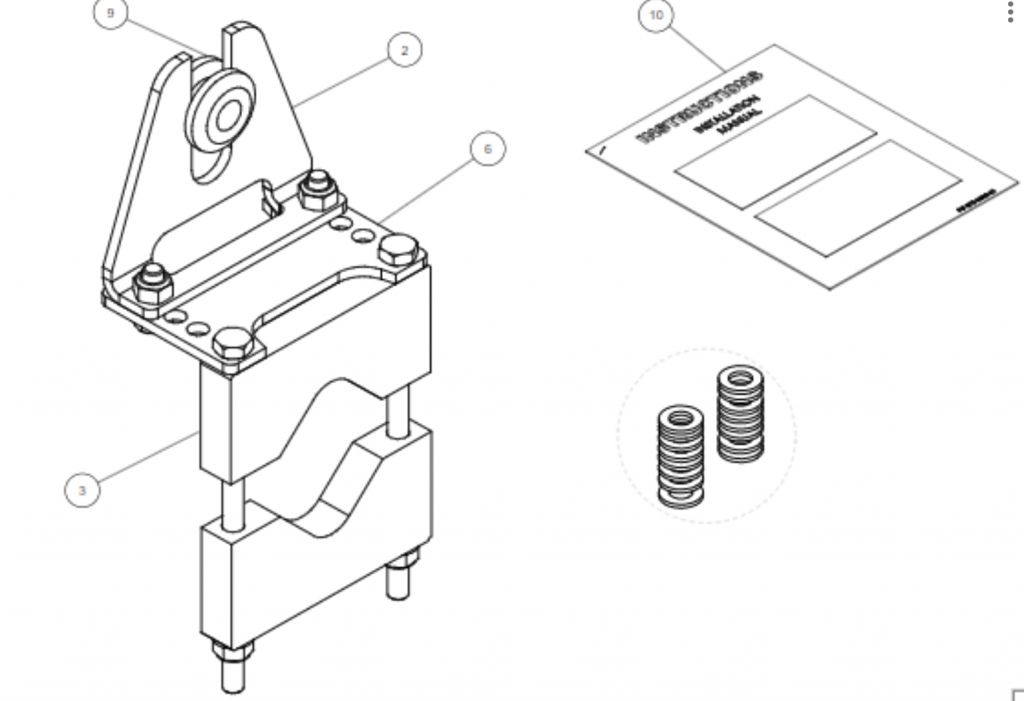 126-0046-01 Anti-rotation kit
The third antirotation kit 126-0079-01 is presented with two adjustable antirotation pins. It allows you to fix the MDU to the flat edges of the steering column shroud. This kit is recommended for most tractors with massive plastic covers on the steering column.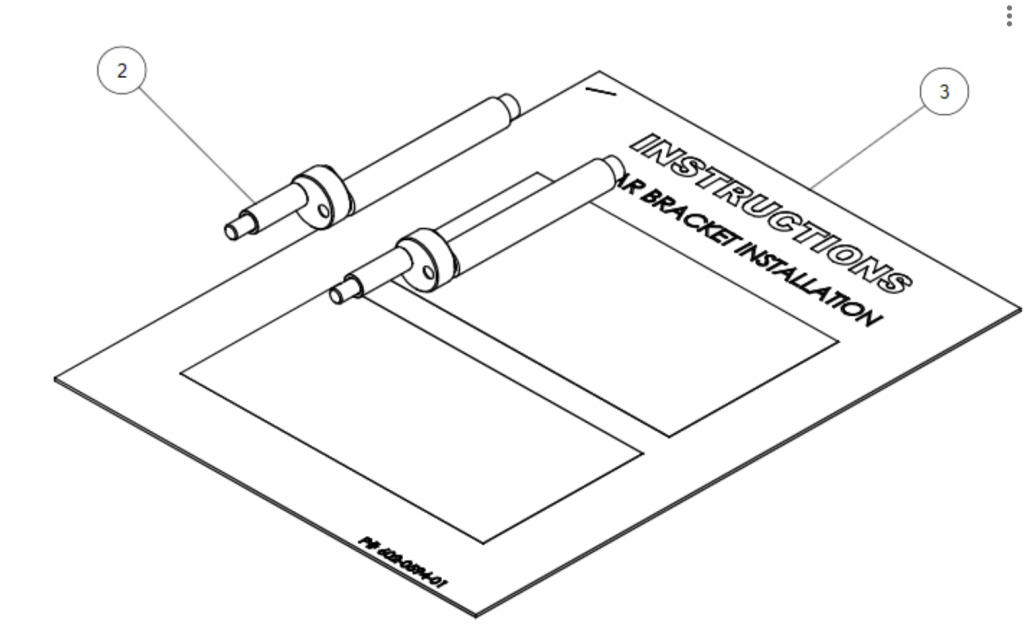 126-0079-01 Anti-rotation kit
To finish the installation process connect the cable to the MDU.
Conclusion
As you can see, MDU installation is a relatively simple process that even someone with no experience can complete. However, if you want a professional to carry out the installation, FieldBee can send a specialist or connect you with one of our partners.