The holidays are over and it is time to start slowly preparing for the next season. We are also preparing a FieldBee tractor GPS navigation app for the new season that is why we would like to introduce our new software update 7.0.2. Over several months we have listened to farmers and put our souls into the necessary upgrades. New season starts with a big app update with possibilities to add detailed info about machinery, saving options for your track parameters. Besides that, your subscription status will be always shown on the menu, so you will not miss the time to update it. What else? Read below released improvements:
Updated the Vehicle and Implement creation form
Before there was a problem with implement parameters updates, you put the info once and can't edit. Now you can add a vehicle or implement with parameters such as:
model, width (from 0,1 m to 5000m)
distance to implement (from 0 m to 20m)
offset from center (from -20 m to 20 m).
For saving new machinery you should fill params: machinery model and width.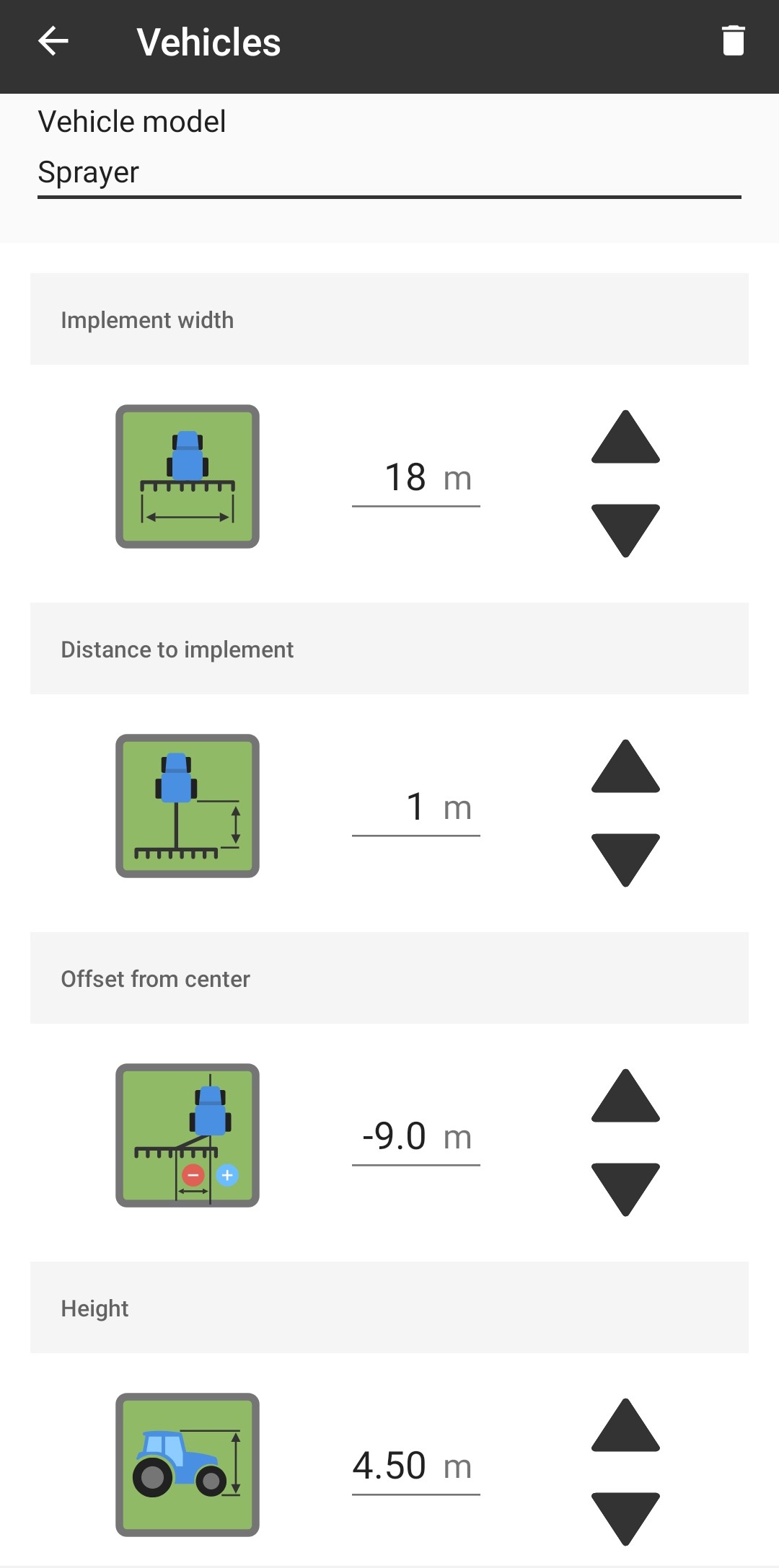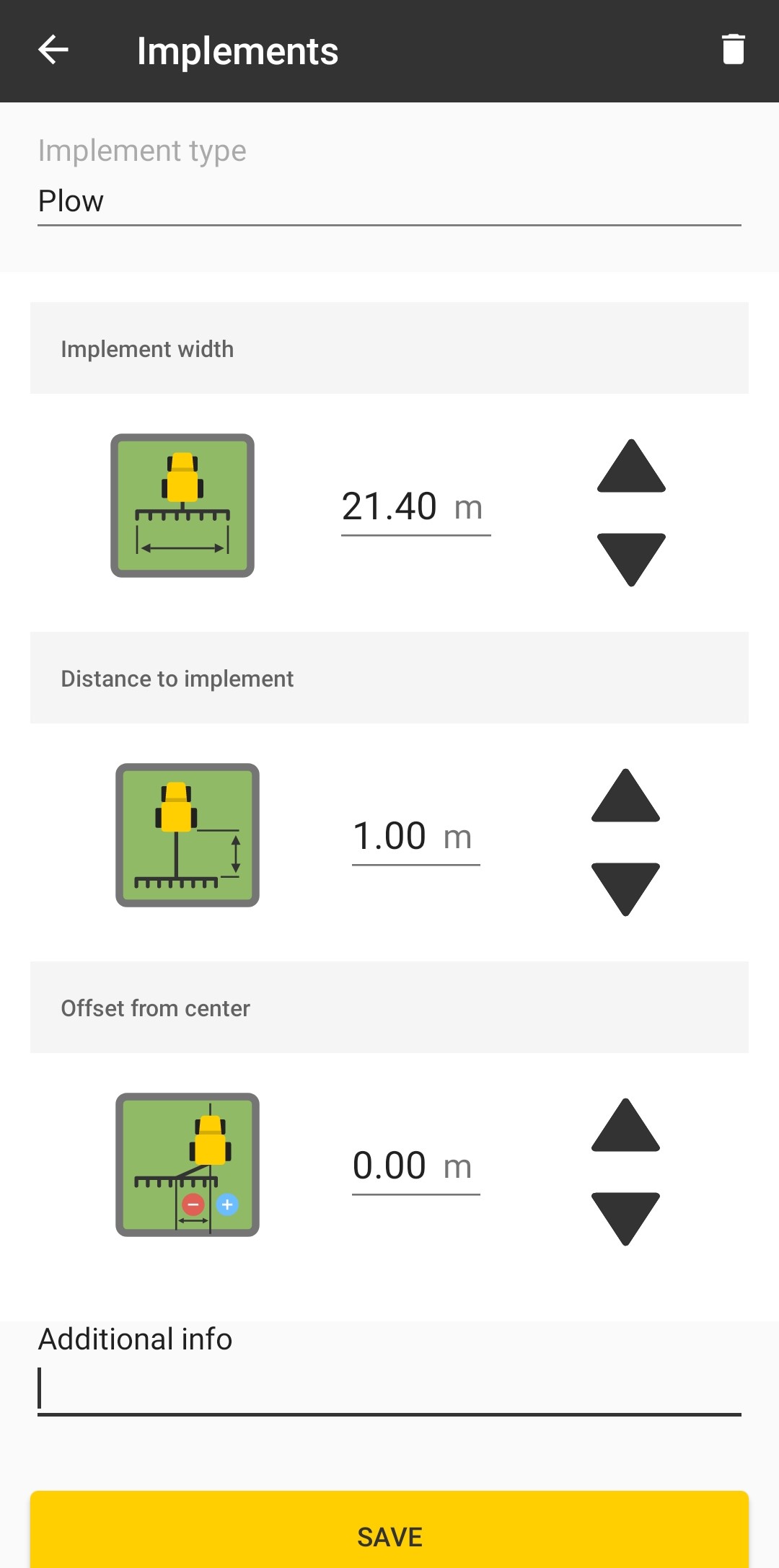 Now, the machinery from the previous track is saved at track parameter form
Farmers always want to optimize their fieldwork and omit double work. For this purpose the machinery from the previous track is saved at track parameter form. It is possible to add several types of vehicle and implement from Machinery glossary. How to do it? Go to Navigation and tap Add a track. Set up track parameters, select machinery from the glossary and record a track. When you start a new track and tap Add, machinery parameters are set from the previous track. You can also reselect other vehicles or implement.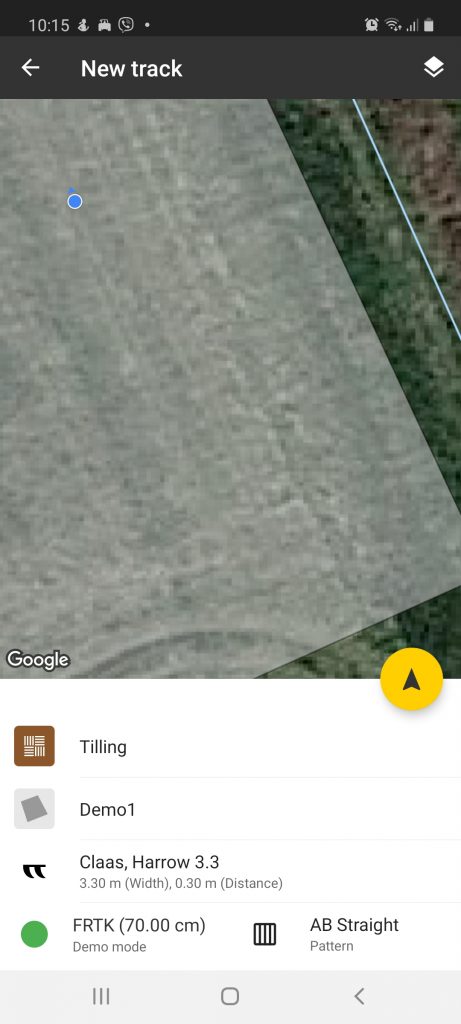 Subscription status
You are in the middle of the field doing your work and then the app stops working. You can't understand what's the problem, but as a result, the work is stopped, Premium subscription finished today. To omit picky moments, the subscription status shown at the sidebar. Tap the Premium Activated button, to find more detailed info about subscription duration. Premium Activated button changes the color red if your subscription expires soon (from 7 to 1 days). We also will send notification on your device how many subscription days left.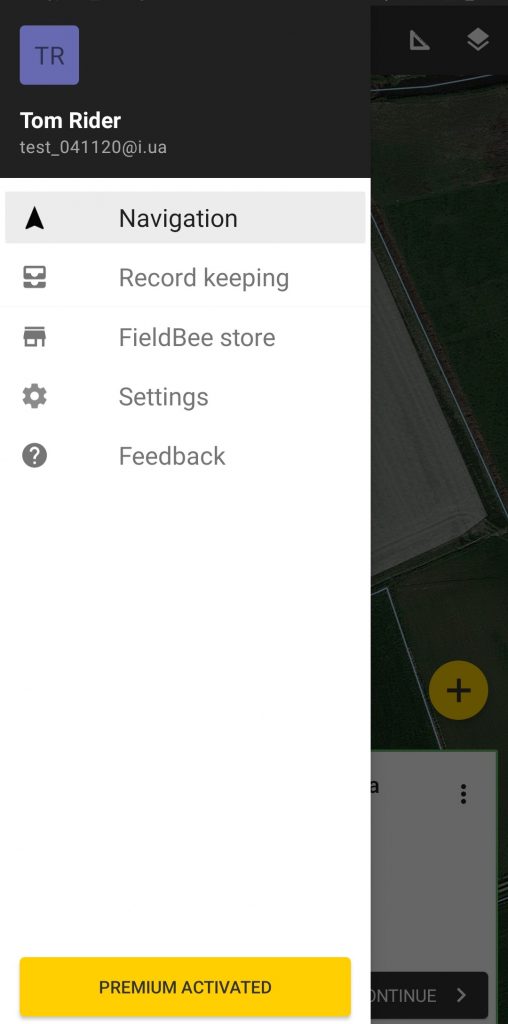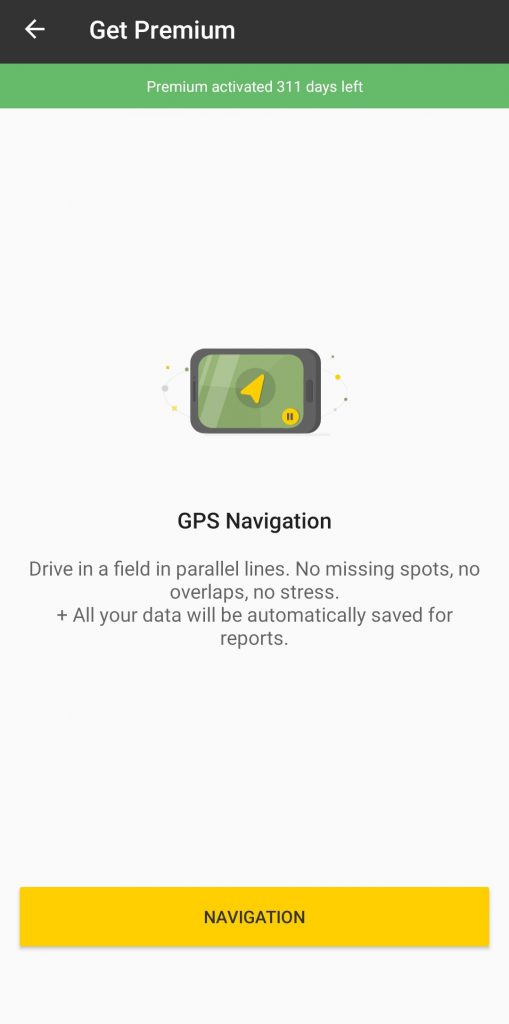 Improved initial synchronization, it is going faster
Come home and relax, other staff our app will do. You don't have to wait up to several minutes to synchronize your work, it is doing much faster now.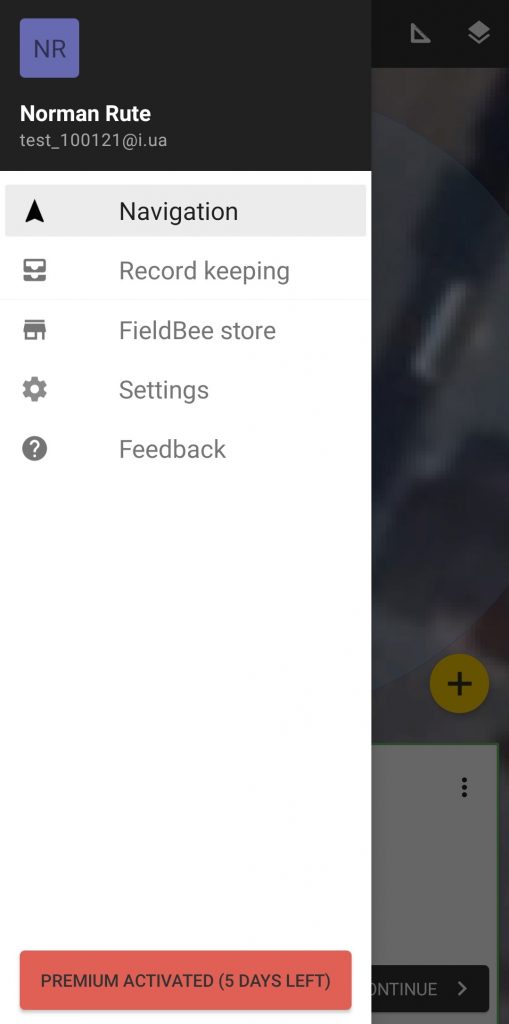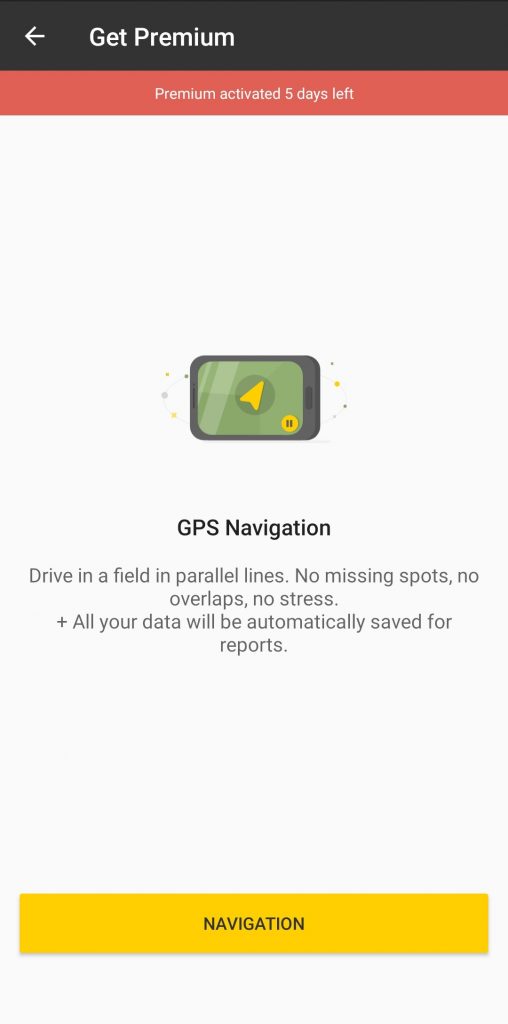 Bug fixing:
Having several struggles with deleted recent tracks, restoring the app after random crashes or troubles with task reports now left in the past. The reason why is the new 7.0.2 app update. We fixed the next bugs:
Deleted track from Recent track list, you delete it from the app.
Restore the track after the app crashed.
Added fields filter to track params.
Task report is generated from the app.
Units are changed at machinery params.
We hope you like the improvements we have prepared for you in the new 7.0.2 version of the FieldBee app.
P. S. If you encounter other issues while using our navigation app, please let us know, we will be happy to fix them!