The seasonal field bustle is getting closer, and we would like to help our сlients to speed up their work with FieldBee L1 and L2 RTK receivers. With the new version of FieldBee ToolBox app (our application for settings) we have significantly reduced time needed to connect your antenna to a local NTRIP provider and get +-1 cm accuracy in just a few steps. We have implemented a new design to simplify data entry and created a list of local NTRIP networks. You just need to choose one. All of this with instructions is already in the latest update 4.2.4.
Added automatic list of NTRIP providers
Before when using FielbBee L1/L2 RTK antenna with local NTRIP provider farmers had to insert access credentials of the nearest mount point every time. It was taking some time, and time is money. Now with a new update, you do not need to enter data manually, filling in information about your current NTRIP provider. FieldBee will remember all the networks that you are using. The drop-down will be immediately showing you the available NTRIP networks in your area, and you would only need to enter your username and password.
First, go to the list of NTRIP providers:
Connect to L2.
Click on the NTRIP area (Step 1).
A list of NTRIP providers will open, where the NTRIP network to which the device is connected will be displayed (Step 2).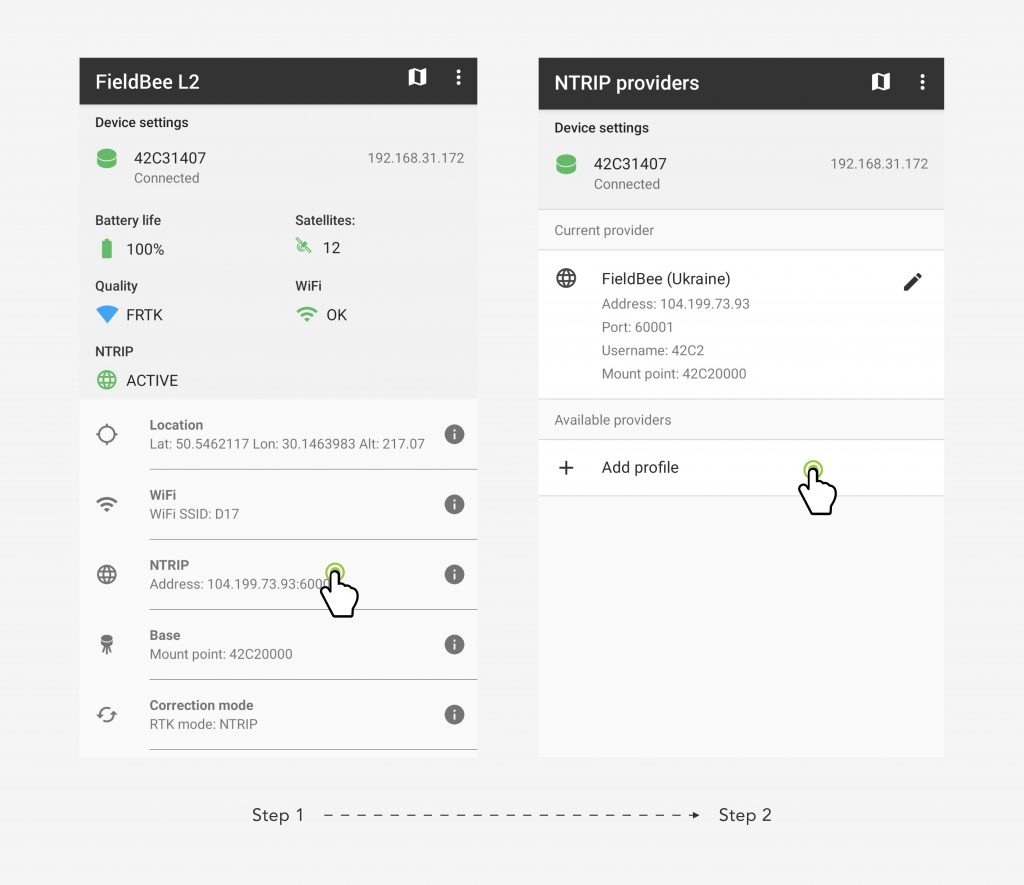 Choose one and enter your username and password (Step.3-4)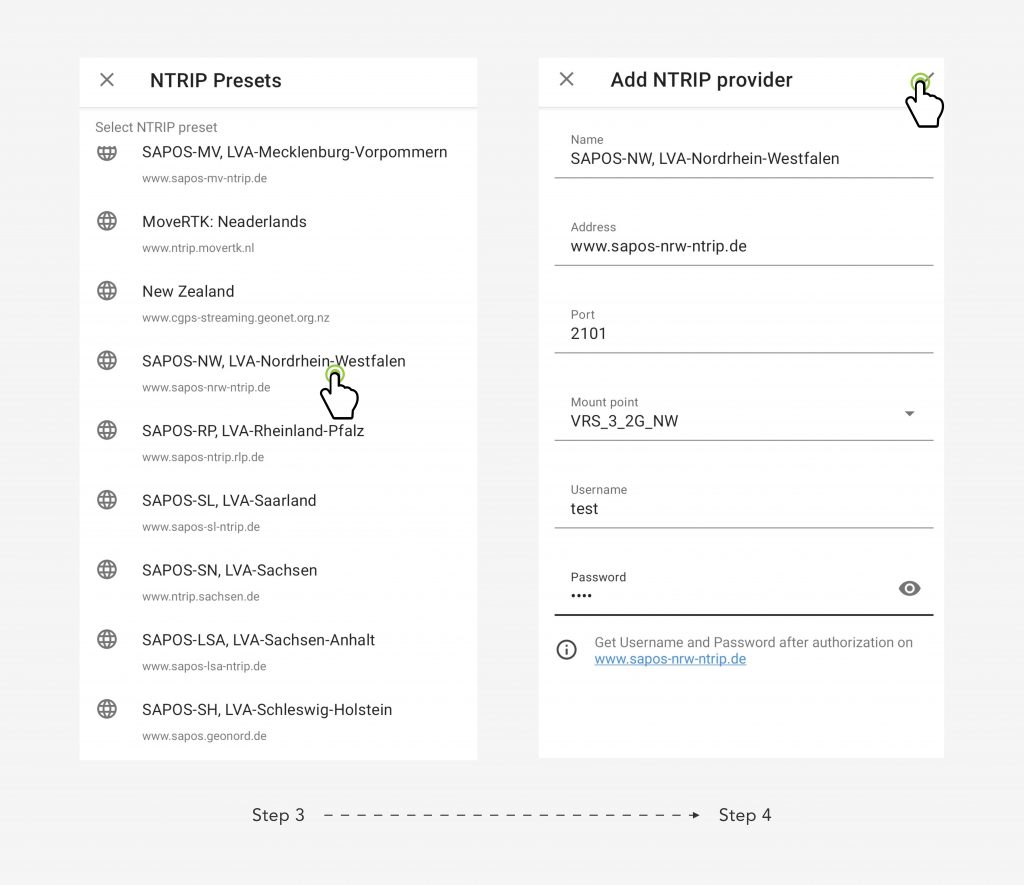 Pre-configured list of NTRIP providers (current and past) and easy switching between them.
Yes, we've also added this feature so that even if you change your location, you don't have to make entries twice. Now you can switch previously saved NTRIP providers with only one touch! (Step 5-7)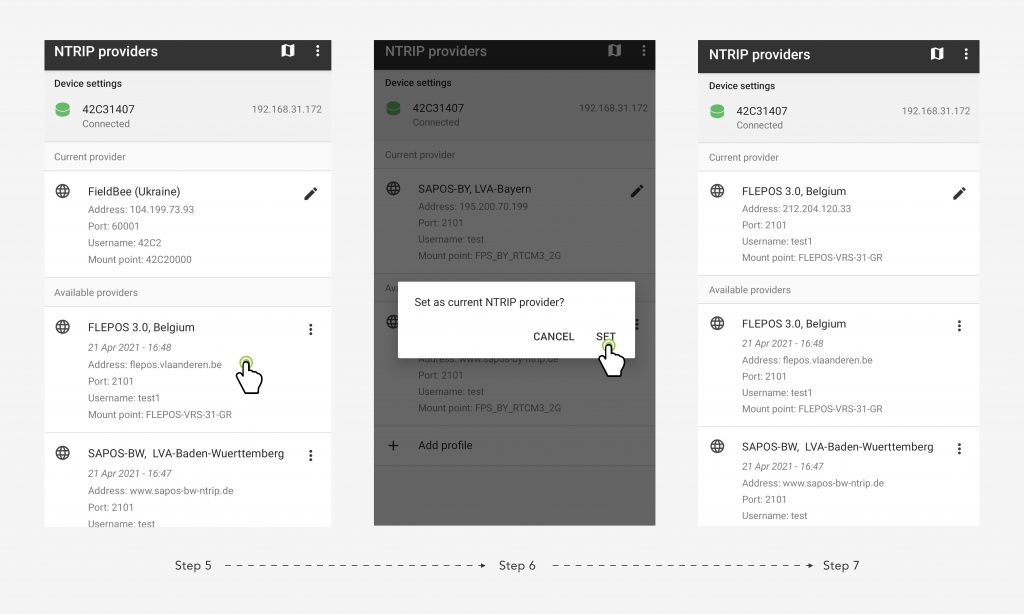 Here is a video with whole process made step by step.
Farmers who will not find their usual NTRIP network in the list can contact our Support Team, and we will expand the existing list. We hope you will enjoy new features and that it will help to save you some time on more important things. If you see how we can further improve FieldBee products, please write to us in the comments. Together we can create the best experience for all farmers worldwide.