The goal for our development team is to make FieldBee application more reliable and easy to use for our customers. We carefully listen to the feedback from farmers and try to implement it as soon as possible. So what did we prepare to you this time?
With the new 5.9 update you can:
Easily see when you are near the boundary;
View every single track you covered;
Simply add a geometry file to your tasks;
Add a profile picture to your account;
See your track progress.
Read the detailed explanation of the new features and how it will look like on your screen.
Field boundary notification
Many farmers could not see the boundary while driving in the field and we solved this problem by adding the 'field boundary' feature to the app. Now you will immediately get a notification when you get close to the boundary. It will also notify you of how far the boundary is and what steps you need to take (turn off the autosteer or turn the tractor). You will get a notification 300 meters before the boundary and receive a sound notification when it's less than 50 meters. You can choose to enable or disable this function in settings through the hamburger-menu.
The 'distance implementation' icon is now easily visible right next to the vehicle icon while driving.
View your track on the map
In the previous version, you could only see a whole 'covered area' on the map. But since farmers wanted to see the progress of the different tracks too, we solved this problem by adding 'selected track preview' on the Map.
Now you can view every single track that you covered and recorded earlier on the 'recent tracklists' on the navigation screen. You just need to select the track card by tapping. The track will become highlighted with frame and will be shown on the Map.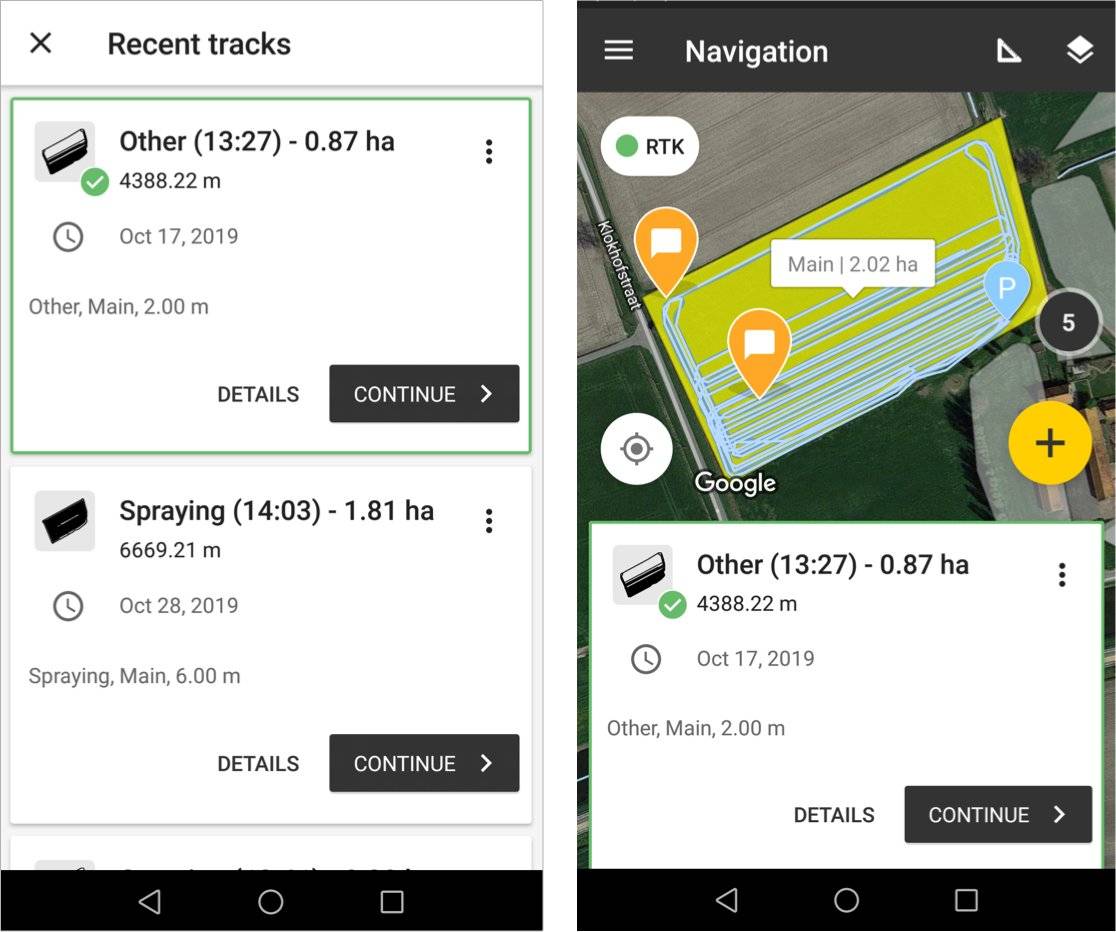 You can add GeoJSON file to Task
Farmers were very interested in having the option of attaching files with GeoJSON format. We worked hard to add this option where you can simply add your own geometry files in GeoJSON format to your tasks, export different kinds of files and use them afterward.
Geometry will be shown on the Map when you start driving and you can use the file to coordinate with some important objects, like obstacles (a tree, a lake, etc.).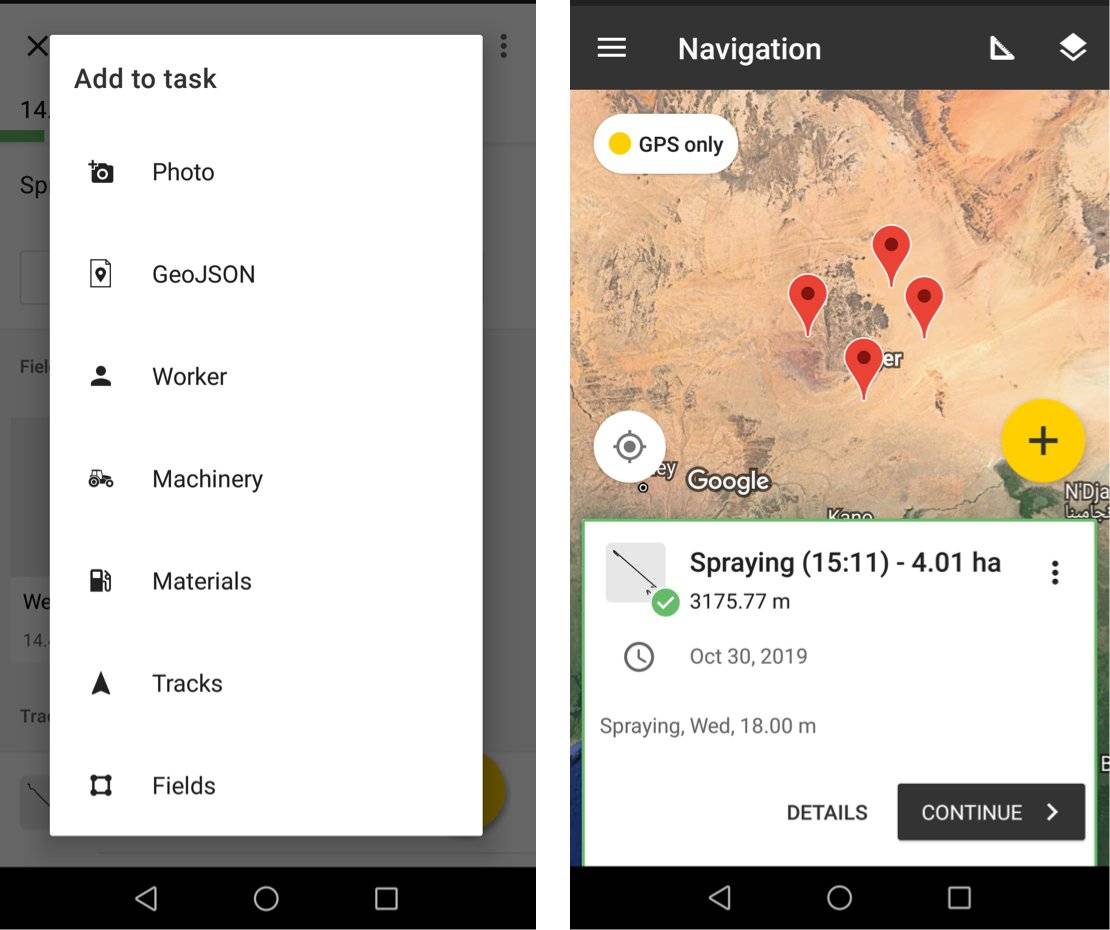 We got a lot of questions from farmers that wanted to personalise their profiles in application. Now we decided to surprise a lot of you by giving the possibility to place your photos and edit your personal information as you wish (name, birthday, country, city and phone number). Hope to see your smiling faces in the app:)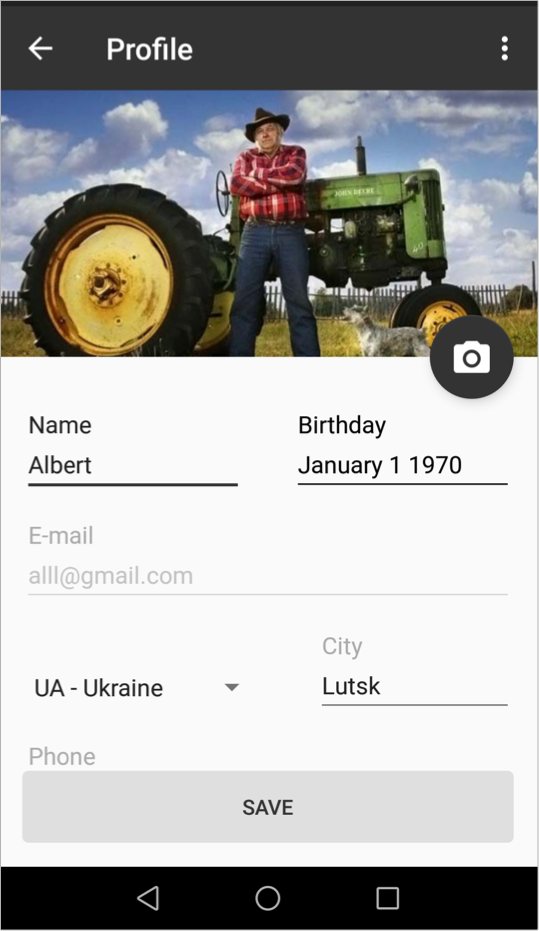 In the previous version, you were not able to see the whole task progress on the screen, and we agree that it is important for you to track your progress. That is the reason why we decided to add a 'task progress' option to your task list. Your task progress will be highlighted with the color under each task icon and it will be clearly visible on your screen.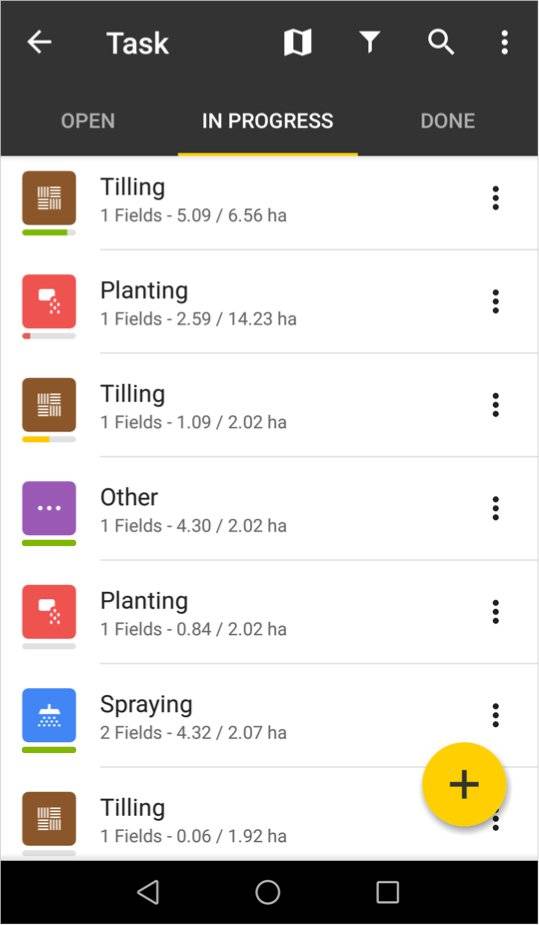 We hope that you will enjoy new FieldBee features!
Feel free to share any suggestions or feedback and we will try to bring more interesting features to your app.
If you use our products and would like to improve the lives of other farmers sharing your experience - feel free to contact us!