We would like to introduce you our new 5.8 update of the FieldBee tractor GPS app.
Thanks to the feedback from our dear users from all over the world we have identified and solved some issues in order to simplify and improve farmers' experiences while using the FieldBee tractor navigation app.
With updating FieldBee app to 5.8 version you will be able to:
Find and implement new parameters much easier;
Save time by controlling your settings on Navigation screen;
See when your tractor starts driving backwards on the vehicle icon;
Simply adjust settings on your screen when driving with autosteer.
Below you will find a detailed explanation of each update in combination with visuals.
1. Implementation of parameters
1.1. Offset implementation
Many farmers explained how it is difficult to see the distance between the implement and tractor. The distance can be quite big and not always centered. We worked hard to solve this problem by adding a 'distance implementation' icon that will increase farmers' accuracy of track calculation and decrease chances to miss out on pieces of their land.
The 'distance implementation' icon is now easily visible right next to the vehicle icon while driving.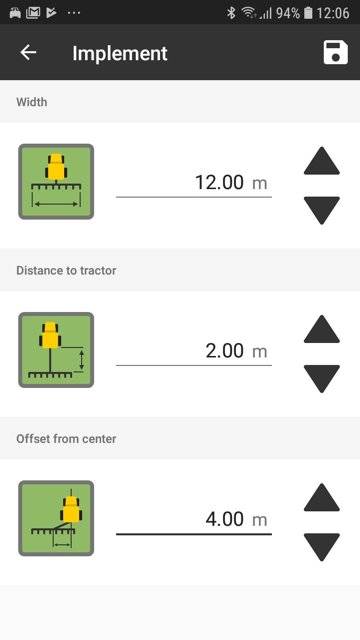 1.2. Distance implementation
Farmers who worked with non symmetrical implements could not use our app during these operations. We solved this problem by developing the 'implementation offset' feature where a farmer can set implementation offset and easily switch sides (right+value/left-value) during field operations. Also, we made the icon much practical, so after reaching the end of the field, a farmer just needs to click the 'implement switch' button, and decide which side of the field he wants to cover.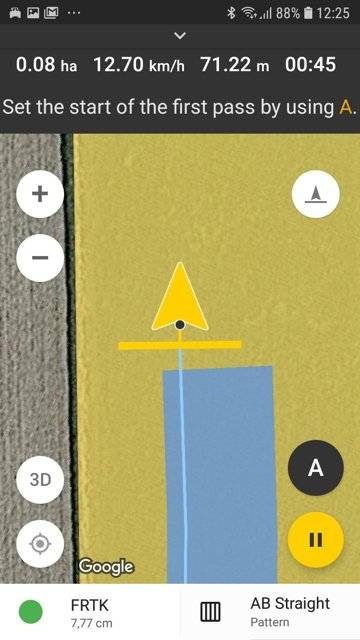 1.3. New Track Form
Farmer's time in the field is precious and that is why we figured that it would be more convenient if you could simply record, save and continue to work on the same track without a need of setting the track again. Now, you will be able to see everything on 'New track form' and continue where you started with the help of all parameters, such as Width, Distance and Offset.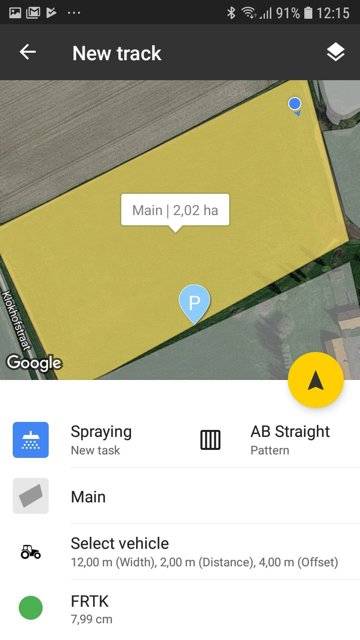 2. Navigation Activity Settings
Farmers experienced different problems with GPS on tracks, caused by weather conditions. They had to stop recording, change values in main settings and then continue with Navigation. We solved this problem and saved their time by adding settings to the Navigation screen. They can simply change values according to their needs, without stopping Track Recording.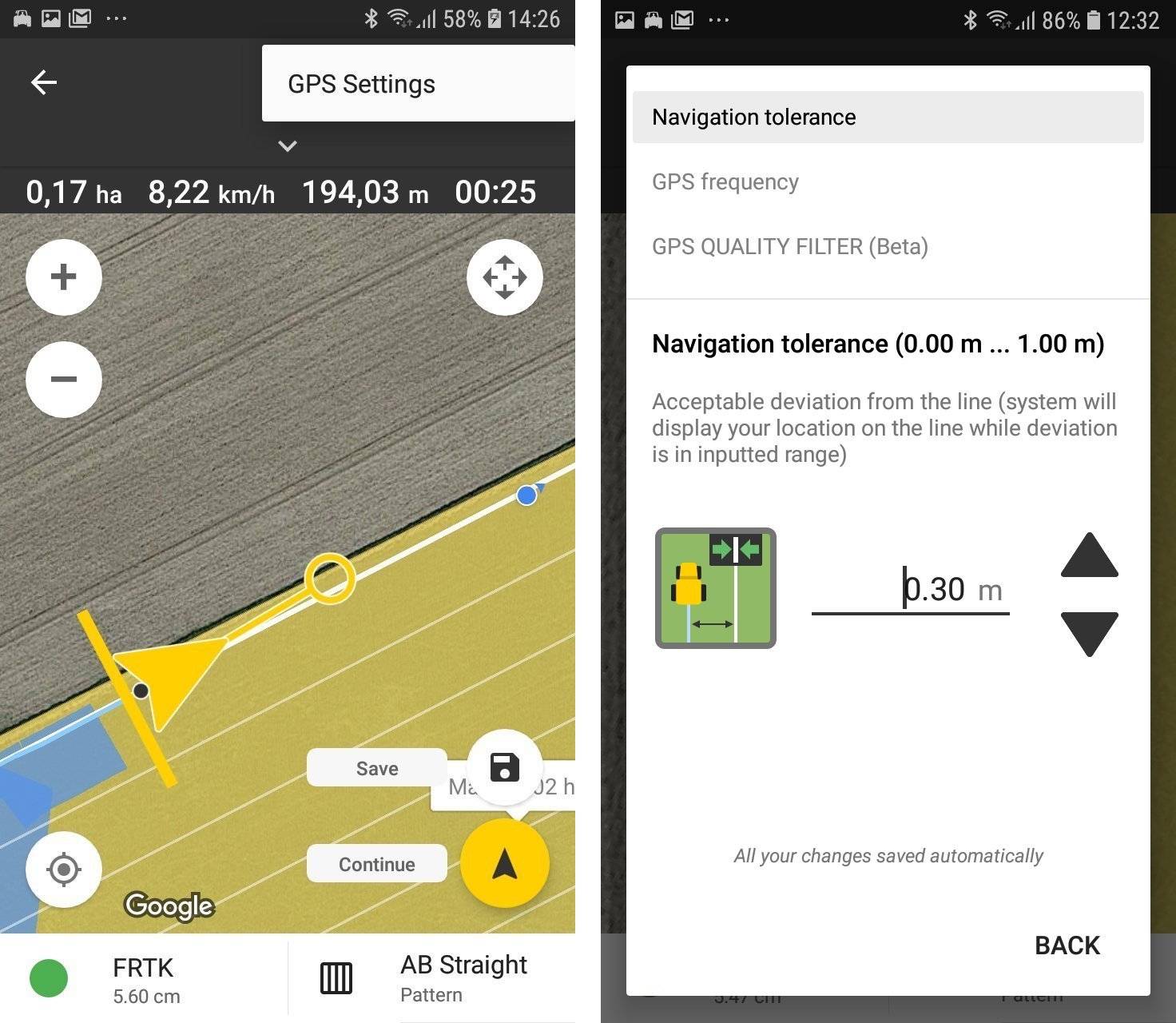 3. Reverse movement recognition
Many farmers could not notice the direction of the vehicle movement because the vehicle icon was always the same and it was barely visible on the screen. With the new update, we solved this problem by adding the 'reverse movement recognition' icon in the settings. So, now when they are recording a track in Navigation, they will be able to see how the vehicle icon changes color depending on the direction.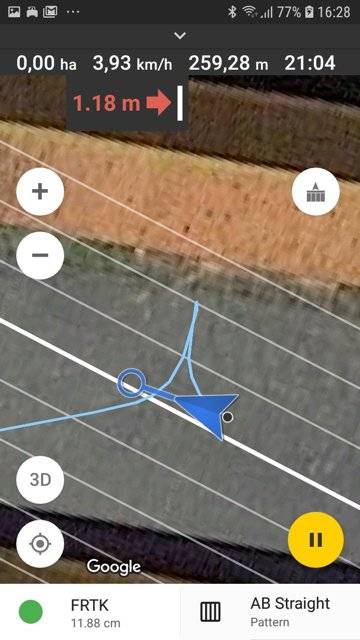 4. Auto steer adjustment
The time has come for farmers who are using auto steer to be able to use settings on their screen while driving.
In the previous version, farmers could only set auto steer adjustment through a Web browser which caused them a lot of insecurities with the app. For improving their experiences, we made auto steer adjustments accessible on the navigation screen, without needing to stop the whole working process. They can just simply save time by adjusting auto steer settings while driving with only one button on 'navigation screen'.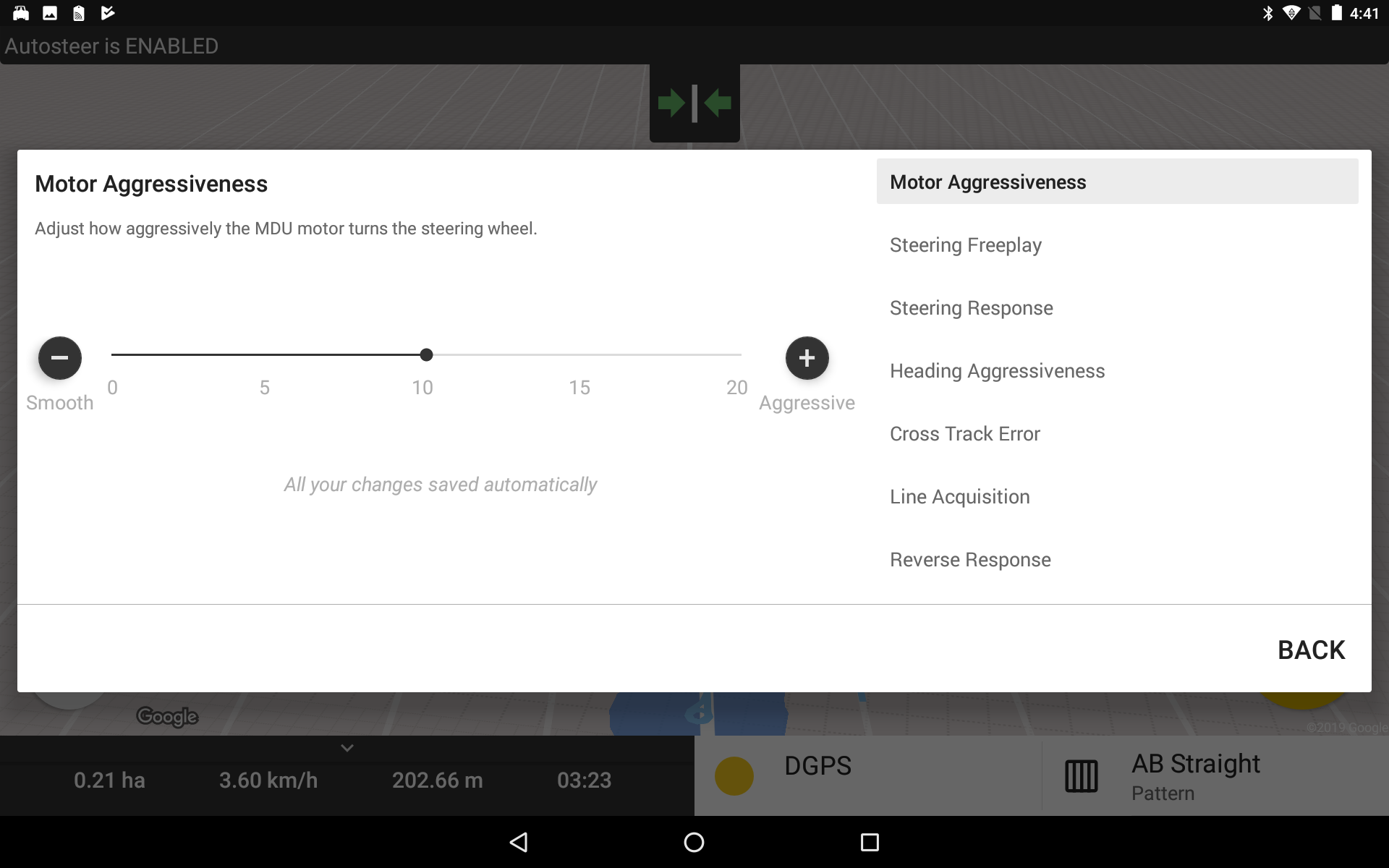 We hope that you find our updates useful for your fieldwork operations! If not, feel free to share your feedback and we will work on it!
FieldBee team always tries to customize new updates according to farmers' needs.
Because FieldBee is created together with farmers!