Every year the prices for fertilizers, seeds, and plant protection products are growing steadily. As a result, the farm receives an increase in the cost of cultivating per one hectare of land. At the same time, prices for agricultural products do not always correspond to the desired values ​​of farmers. What to do in such a situation? There is a way out – precision farming!
The uniqueness of soil composition
Each field is unique. Despite the apparent external similarity, the quality indicators of the soil can be radically different even at a distance of one meter from each other. Therefore, the essence of precision farming, or as it is also called – precessional agriculture (in English. Precision agriculture) is reduced to the application of a separate approach to each area. This is a technology that allows you to manage a farm using a large amount of data to perform high-precision operations. Precision farming enables agricultural producers to grow profitability by increasing yields and reducing production costs. Differentiated sowing rates, plant protection products, and fertilizers, spot irrigation, and other methods of achieving maximum land productivity – this is what precision farming means in practice. It is an ongoing process of improving environmental friendliness, profitability, and farm productivity. To implement such a technology, of course, one cannot do without new equipment and qualified personnel. People must be ready to analyze and organize a massive amount of information. In addition, they should have the most important thing – the motivation to improve their performance.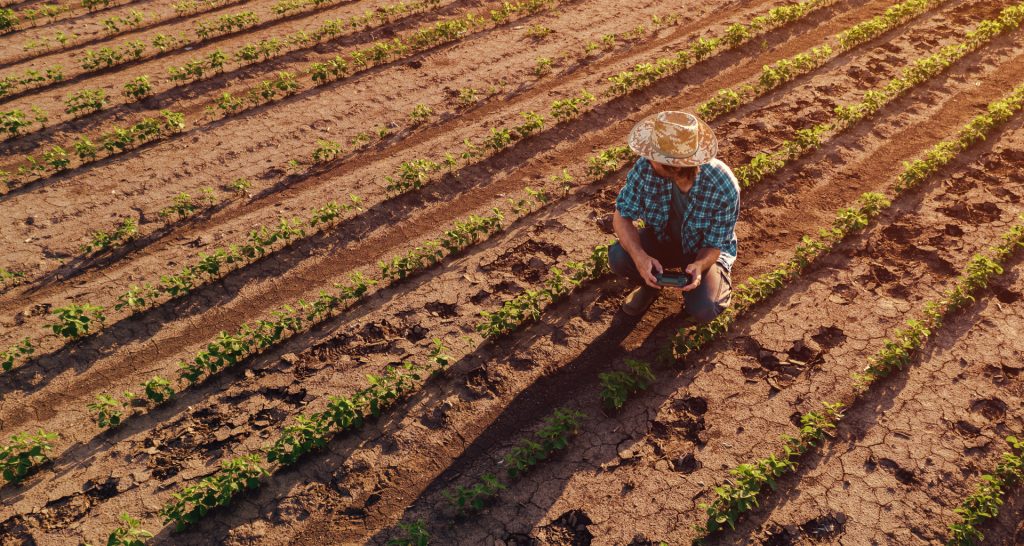 The advantages of precision agriculture
The main advantages of precision farming over classical tillage approaches are as follows:
Increase in yield and quality of agricultural products;
Optimization of farm resources (equipment, land bank, personnel);
Saving goods and materials, reducing the number of machine-hours and man-hours;
According to experts from IST Agro Service, the introduction of innovations in agriculture can reduce costs, increase yields, use available resources more efficiently, automate and, most importantly, control all production processes. The combination of these improvements allows the agricultural producer to save up to $ 150 / ha.
In the United States, according to researchers from Auburn University, with the help of precision farming technologies, farmers can save from $ 4 to $ 62 / ha, and the increase in yield is from 0.5 to 1.5 tonnes/ha.
Precision agriculture: steps to implement
The digitalization of agriculture processes begins with the compilation of electronic land bank maps. Geographic referencing of all data is necessary for field zoning compiling detailed task maps and monitoring equipment performance. Next, it is necessary to introduce specialized platforms for information processing. For clarity, information is superimposed on the base layer – an electronic field map. Thus, farmers learn about the content of nutrients in various areas of the field, moisture supply, pests, and the incidence of crops. Today, to make decisions, the farmer can use information that hasn't existed before: a historical analysis of yield, determination of the most productive areas of the field, vegetation indices. Therefore, the approaches to planning and performing technological operations taking into account data are changing.
An integrated approach in precision agriculture is a key to success
It is important to control the condition of the fields during the entire growing season. Not just at a certain stage. It is necessary to control the state of crops, determine the deficiency of useful elements, the dynamics of the development of green mass, and moisture supply.
The data collected by the drones is uploaded to specialized platforms for further processing and analyzing. Based on the obtained maps of vegetation indices, task maps are constructed to differentiate nitrogen fertilizers, plant protection products, and desiccants. These maps can be immediately loaded onto onboard equipment monitors.
Thus, in addition to information about the current state of crops, the farmer receives practical cases for solving problems. It should be noted that equipment manufacturers are expanding the functionality of their products by releasing self-driving tractors.
Farmers who own old models also can easily have their tractors upgraded for an affordable price. For example, FieldBee company offers useful tools for this purpose:
FieldBee Tractor GPS Navigation App – for smart and precise field tracking, Mapping, Record-keeping of all field operations on your tablet/smartphone(Android-based), so you can easily export info to your PC. Also, you can link the app to other farm GPS receivers. With a free and premium subscription. Bonus – Free trial for newbies.
RTK GNSS Receiver ( L1 or L2 ) – a sensitive sensor that improves the accuracy of +/-1 centimeter with RTK signal (with local NTRIP networks);
FieldBee RTK GNSS Base Station (L1 or L2 ) – creates your own free RTK signal, transmits RTK correction via Radio and Internet with a radius of 20+ km, and works with an unlimited number of FieldBee receivers. Bonus – can be freely shared with your neighbors.
FieldBee Autosteer Kit (mechanic or hydraulic) – to have your hands free and work under low visibility. Bonus – it is changeable between all old and new tractors (can be used on both old and new tractors).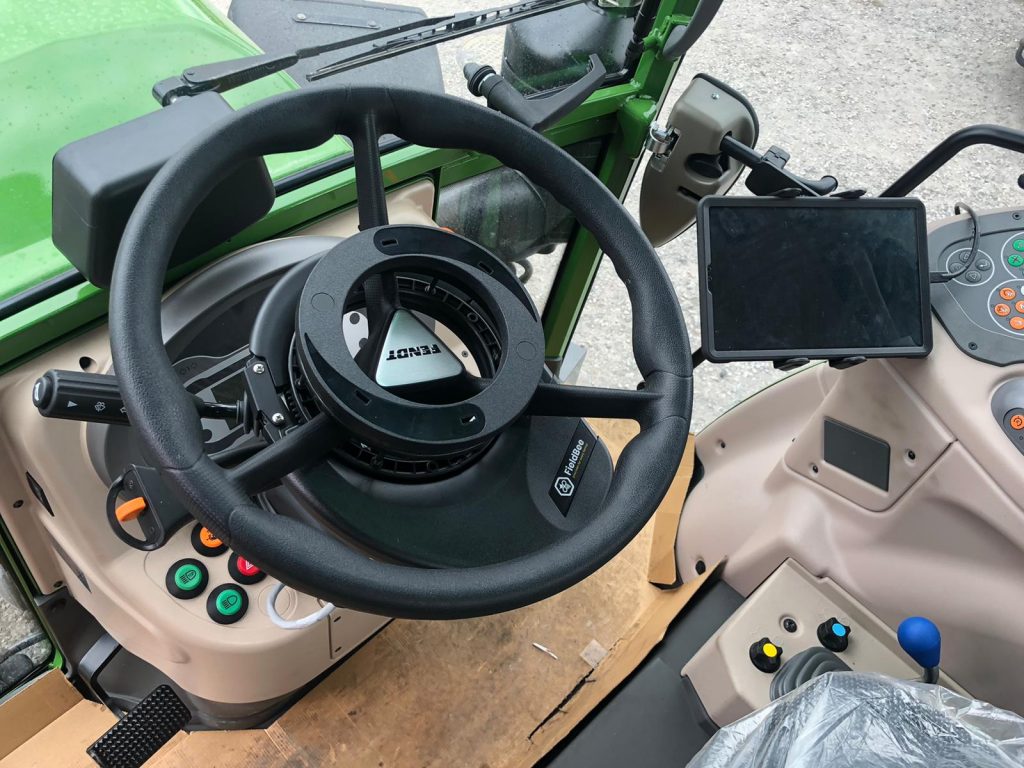 Every product can save from 10% to 30% of your costs (according to the FieldBee users). So why not enjoy all the benefits of new agro technologies and take the first step to the digitalization of your farm?

Moreover, precise agriculture technologies help farmers create new opportunities for more effective fieldwork while also earning more money.