Hope you are having a great summer this year and your crops are growing healthy and strong!
Just before the harvesting season we are releasing a new update of the FieldBee navigation application to make it easier for you to work with  receivers and autosteer systems.
As well we have added the feature that many farmers were asking for – manual AB lines.
We also would like to speak your language. That is why we have improved the translation of some languages, added a few more languages and possibility to choose your language when starting the app. Read below more details about 6.4.6 app improvements.
New device connection manager
In the last app release the more convenient menu for connecting to the required GPS source was implemented. That makes connection to the antenna faster and easier.
Firstly, using this new menu farmer can select the antenna he has (FieldBee L1 or L2).
FieldBee L1 receiver via Bluetooth
Now if you have FieldBee L1, it can be connected by simply selecting it from the list of available devices or previously connected devices via Bluetooth.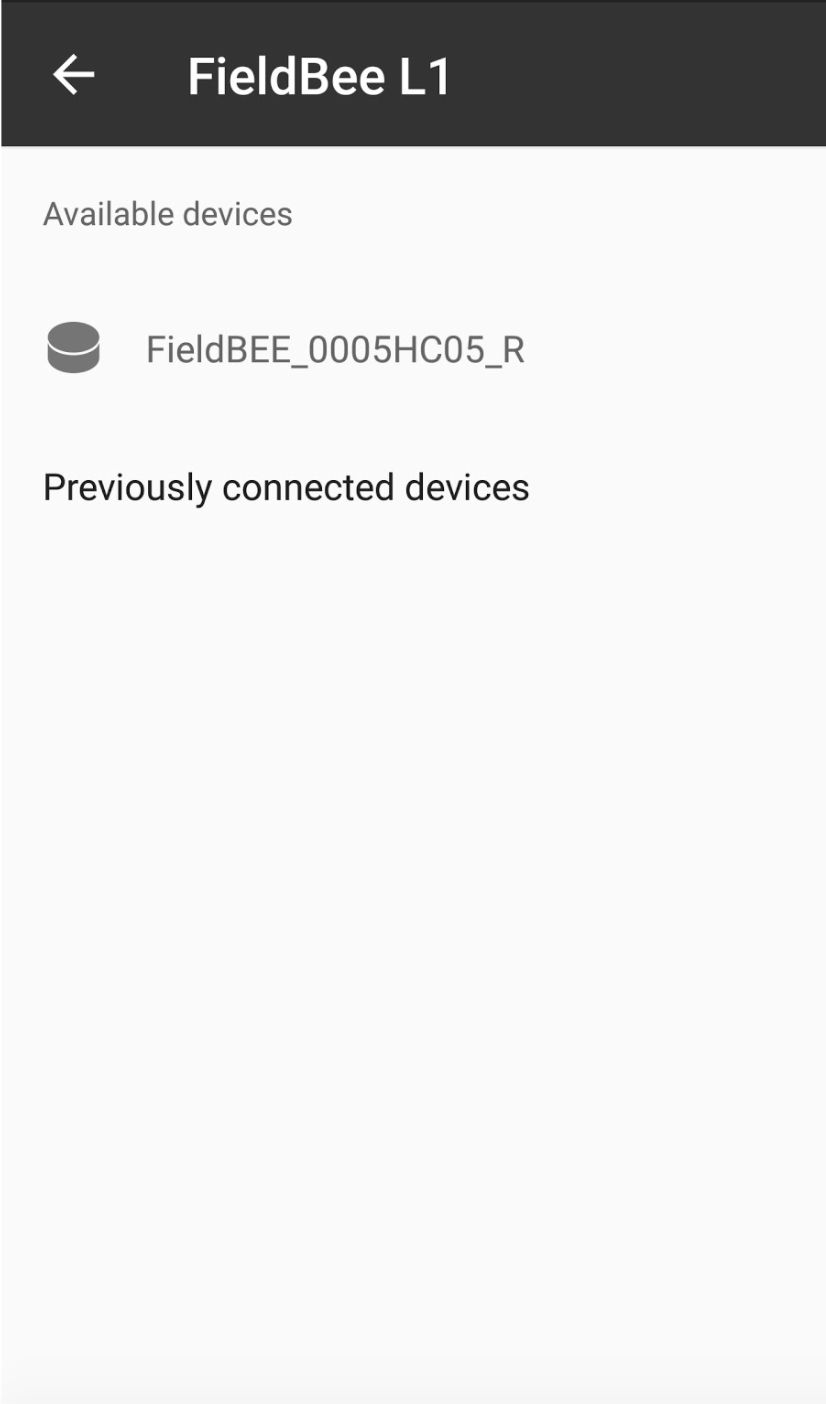 FieldBee L2 receiver via WiFi
Connection to the new generation FieldBee L2 receiver is available now in this app version.
The antenna can be connected by selecting from the available devices that appeared on the screen or added manually by entering its IP address.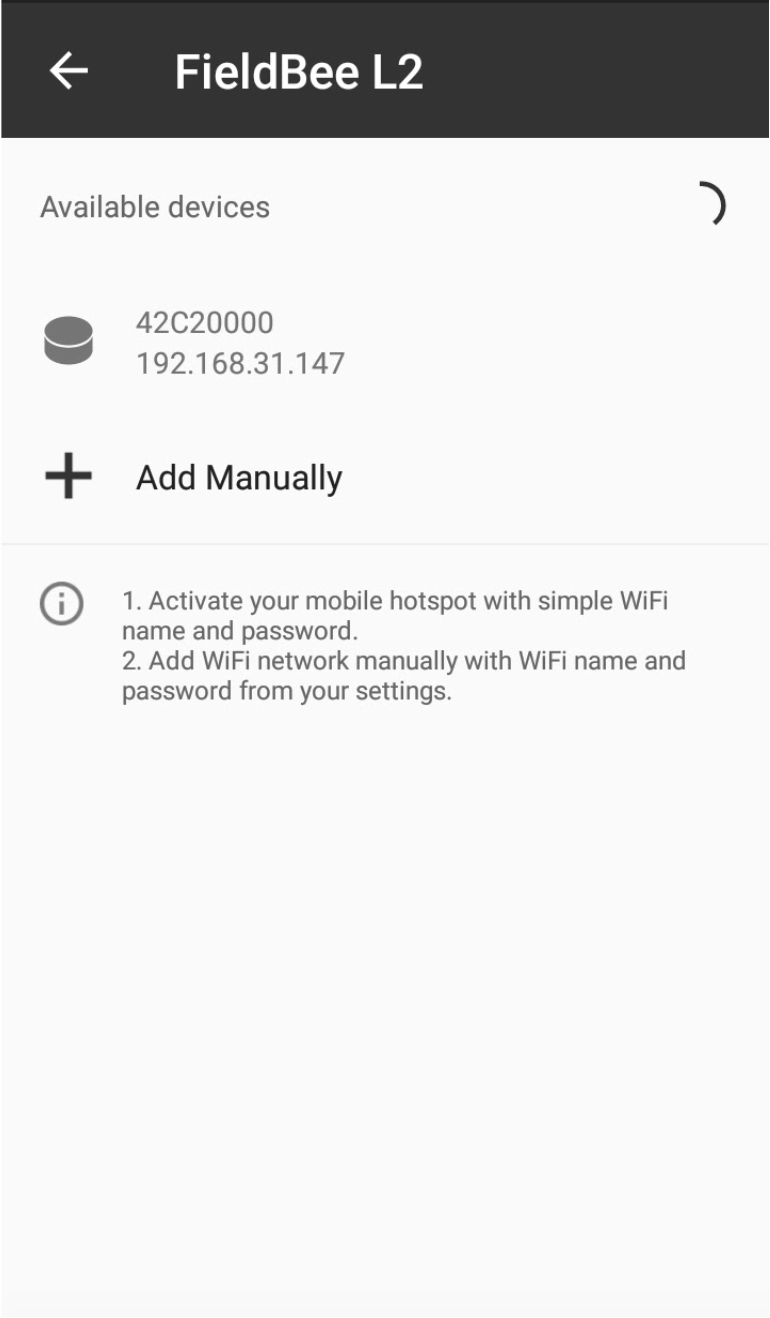 New Autosteer connection settings
Now Autosteer connection is available right from the Navigation screen – for that farmer should just selects Autosteer on the new GPS source dialogue.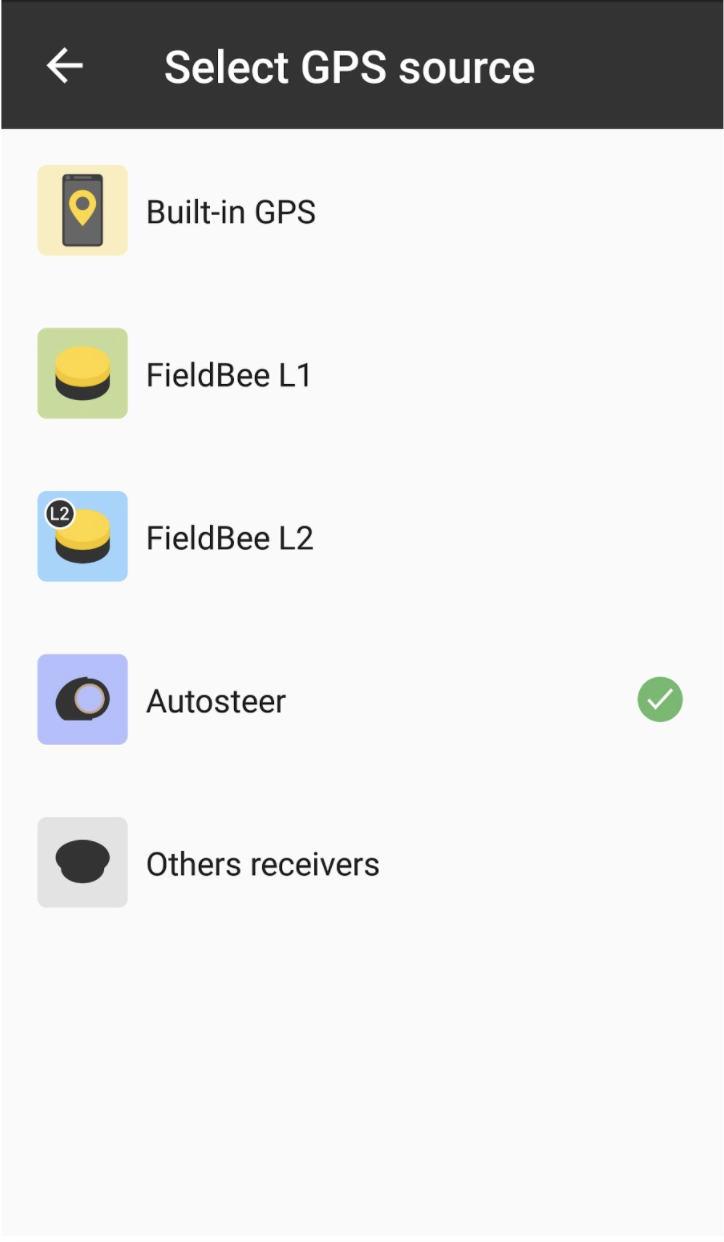 The next step is defining the connection type – WiFi or Ethernet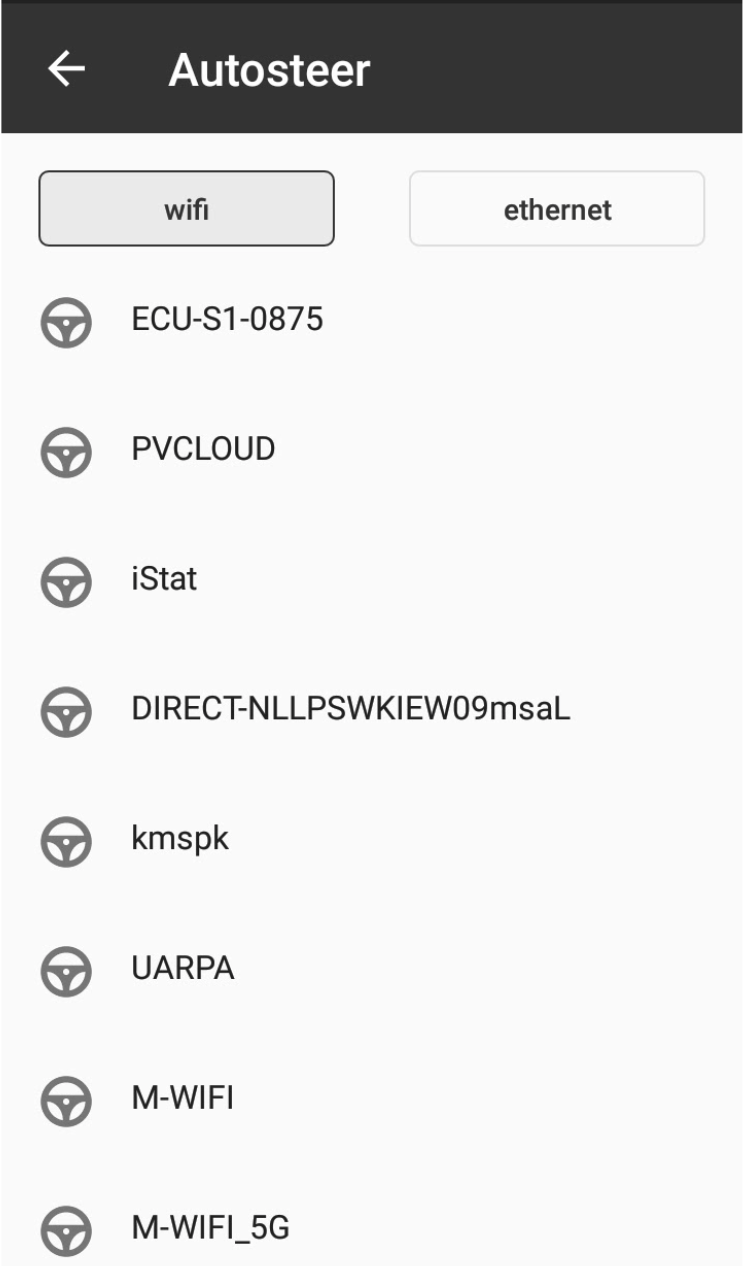 After the required ECU was selected all Autosteer settings are available on the one screen, where the user can enable/disable Autosteer, set IP address, enable/disable seat switch and open Autosteer settings page.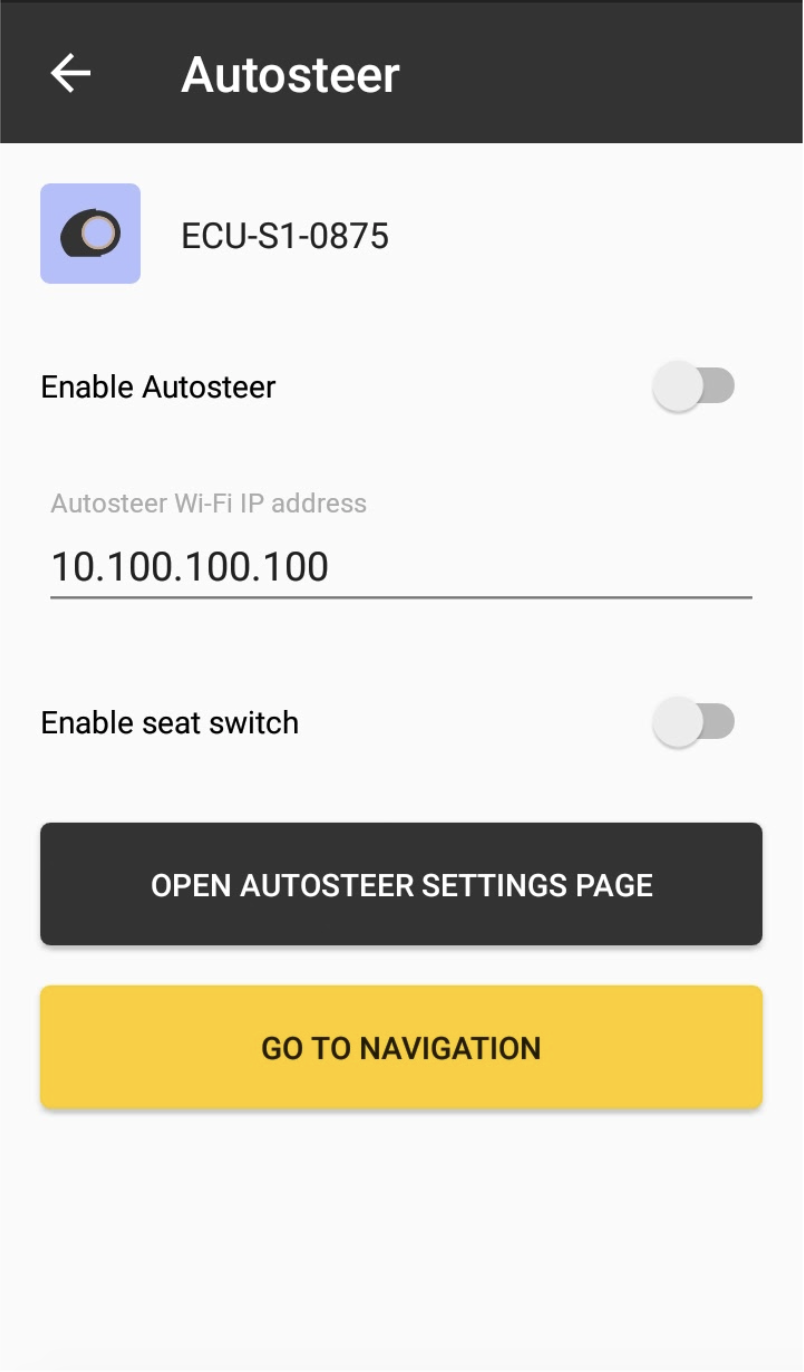 After Autosteer was connected it is possible to enable and disable Autosteer right while performing Navigation on GPS status dialogue.
New GPS status dialogue design
GPS status dialogue was updated. Now it is possible to see details of the connected device and go to the FieldBee ToolBox application to check the receiver/Base station connection.
Need better accuracy menu. Option "Improve my accuracy" was added that brings you to fieldbee.com web page with our products description.
GPS accuracy is shown right on the GPS Source button on the Navigation screen. Now you can better see the accuracy that you are performing with.
A new pattern that many farmers were asking for is now added in the New Track settings. Now there is no need to always drive the AB line, you can manually set A and B points at any place on the map. Routes can be built both inside the selected field and without the field.
Language selection before start to work
We would like to speak your language that is why we have added a language selection menu before starting working with the app.
Vehicle and implement parameters in the Glossary
We have also made improvements for the Machinery in the Glossary section of Record Keeping functionality. Now additional parameters, like distance to implement / tractor, offset and height, can be set for each vehicle or implemented in Glossary.
Change the implement width for Recently used patterns
With v 6.4.6 of the app Recently used patterns functionality has become more convenient and useful. If a farmer has recorded a track using AB Straight (AB Manual) or AB Curve pattern with a certain implement width, he can use exactly this pattern for different implement widths. To do that you need to open the Patterns list in the new track settings, tap Recently used patterns and select the pattern you want to use. Only implemented width in the track settings needs to be changed manually. With starting a new track recording – the AB line will be taken from the Recently used pattern and the guidelines will be rebuilt using new implement width. We'd like to remind you that Recently used patterns are available only within the same field.
Auto steering the shifted guidelines
In the earliest version while using Navigation, guidelines could shift while using autosteet and farmer had to restart the track. Which was very irritating. Now with the new update, after the guidelines were shifted, farmer can adjust the nearest lines according to tractor position.
We hope you will enjoy improvements that we have prepared for you in the new 6.4.6 version of FieldBee app. Please let us know if you have other issues using our navigation application and we will be happy to fix them!