Choosing the right solution for your farm can be tricky not only at a price point. First of all, you need to specify your needs, then find the right products. Nowadays the market is overloaded with different professional tools, which work with GPS, GNSS, RTK signals or even more. At this point, we as
precision farming
specialists want to share with you the most significant differences between signal types and give advice on how to choose the right products for your field. This is an important step, which will simplify your daily routine later.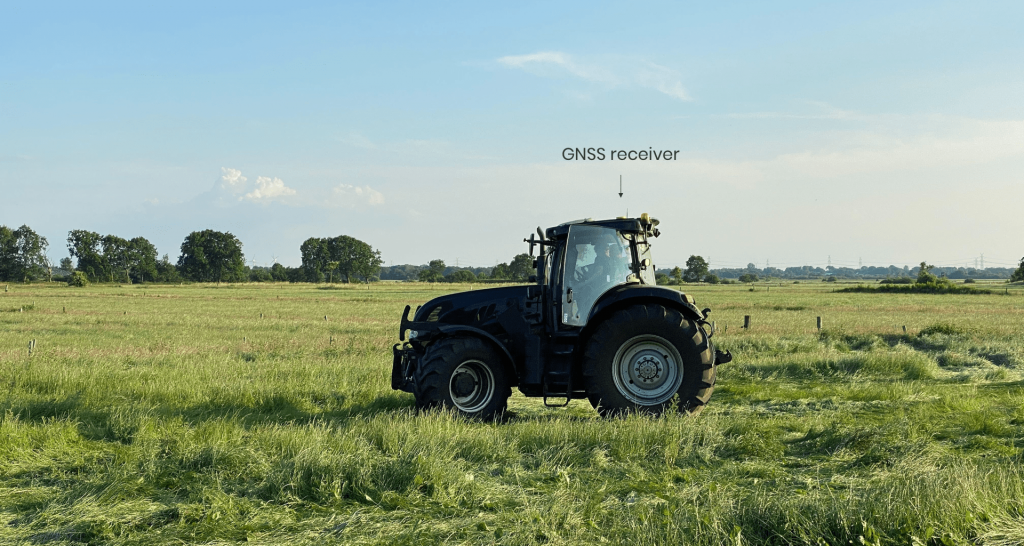 Global Navigation Satellite System (GNSS) is a collective term from different types of satellite navigation systems used globally, for example, GPS, GLONASS, Galileo, BeiDou and other local signals. GNSS based systems can access multiple satellite systems at all times for better accuracy, which are highly important at farm work.
GNSS receivers determine their location by measuring the distance to four or more satellites. For this reason, the
RTK GNSS receiver
can work with 20 km distance signals. For example, FieldBee RTK L2 receiver can work with private stations and local signals at the same time. The placement doesn't matter (is it on a tractor or as a stand-alone device). That means that your antenna can take a signal and create the net connection between your antenna, app and machinery.
Global Positioning System (GPS) is a type of GNSS, which helps to find the exact location.
RTK GPS receiver
can catch a signal even through heavy materials and provide a good signal. For example, you still will have a great accuracy neven providing the signal through a 20 cm brick wall. Of course, you wouldn't have such heavy obstacles on the field, but it proves that using an RTK receiver helps you to evaluate absolute accuracy at your fieldwork. As a practical example, we want to share with you that smart electronic devices work effectively with private stations and local signals all over the world. On tractor placement you can achieve 2cm accuracy; as stand lone device wait to get sub-meter accuracy.
GPS and GNSS receivers only depend on your field location. If you can catch the good signal on your field, use device GPS receivers, if the signal on your field is weak, we highly recommend GNSS receiver to catch strong signals and reflect it as high accuracy fieldwork.