Good customer journey started from a dream about tractor upgrades because your farm needs them and this story never ends. For this reason, we want to share with you feedback from Markus, who was brave enough to go against the system and risk buying an autosteer system with an L2 RTK GNSS receiver with no experience.
About Markus
Markus runs the 3rd generation business of a mixed farm, a good 50 hectares of arable land, dairy farming, veal fattening, chickens for egg production and fruit growing in Hagenbuch, Canton of Zurich.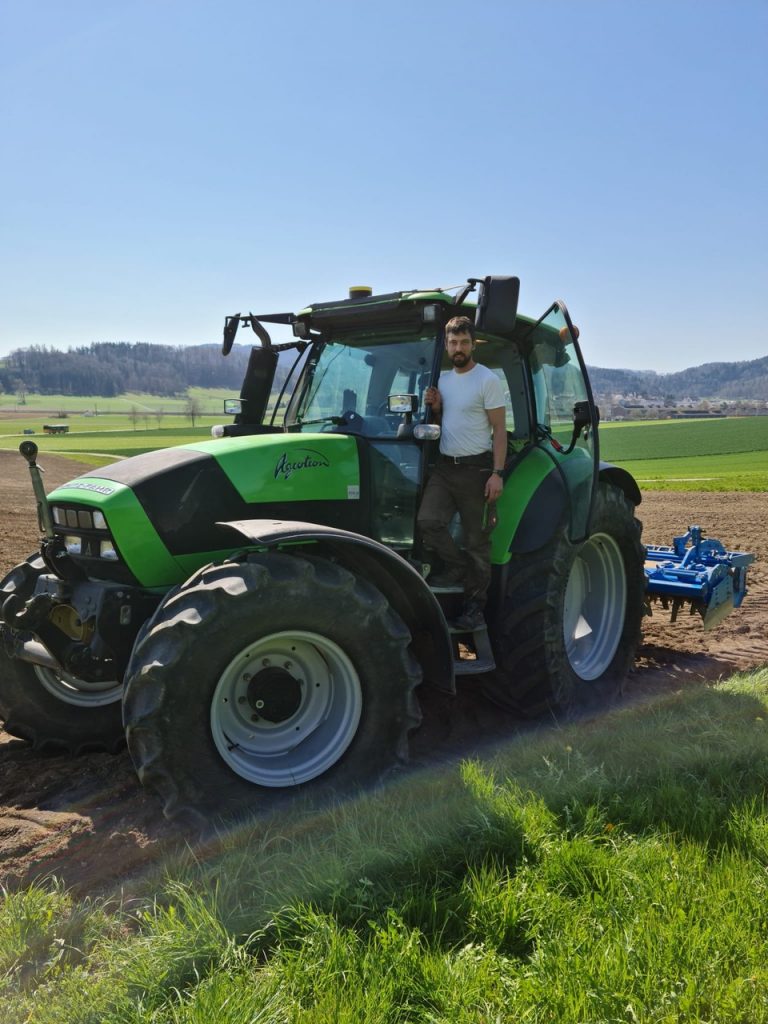 Markus came across FieldBee over the Internet. The relatively low acquisition costs caught his eye. Also, the good service to the farmers was repeatedly described on the homepage (that criterion was very important to him). As a Switzerland farmer is a perfectionist, it was important to him to get perfect work from A-Z. That's why he started to be interested in GPS. Besides, he points out that you can also save money when you work more precisely, as, for example, oversaw is reduced. Technology is also one of his hobbies. So he had a new challenge to install the system.
Installation and system test
Every beginning is difficult ? Markus had to choose the installation type: do it by himself, use the service of a local mechanic or by an authorized partner. Markus preferred to install the autosteer system with L2 RTK GNSS receiver on his own, without mechanical experience and he made the system work correctly. After receiving the package with all guides and printed materials about the system, he got a 1-1 online personal appointment, where the FieldBee Team guided Markus through the whole installation process.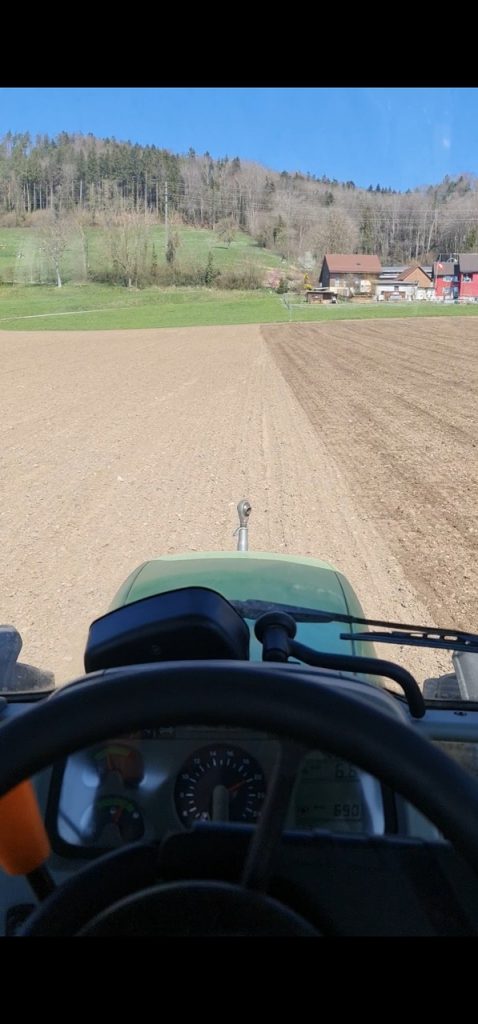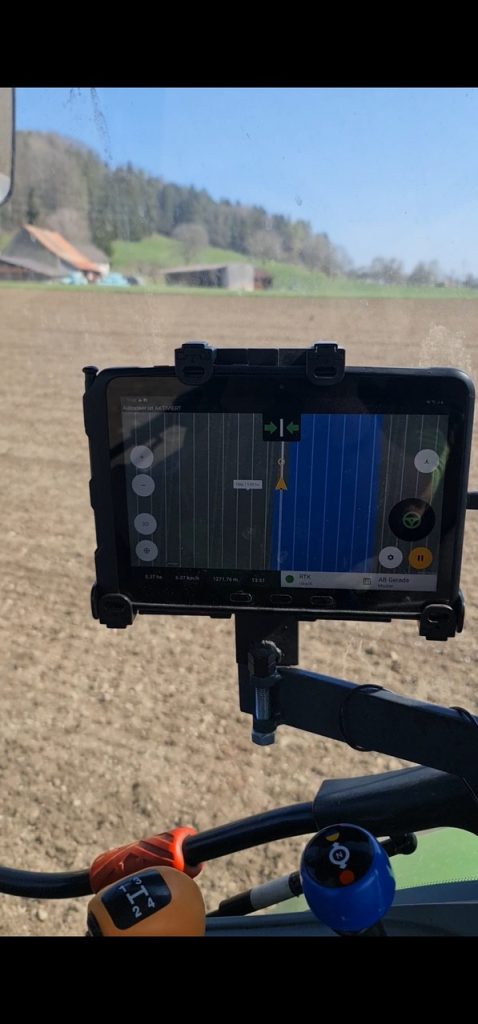 "There were many small hurdles that I was able to overcome quickly and easily with the great help of the FieldBee team. No matter what and when something happened, they took care of me and helped me in every situation and at all times."
Other navigation systems vs FieldBee
Yes, I've worked with Starfire and Trimble. I can't compare. Each has its advantages and disadvantages. It is important for everyone to have the right one. But what I can say with certainty is that the Fieldbee is easy to use, and switching between different tractors is quick and easy. I think that's the biggest advantage over the others. Also that you can work with your own tablet. This allows me to document my work on the tablet, so I don't have another device in the cabin.
Experience with FieldBee
What did Markus gain with the package for his tractor? More precise work thanks to RTK. Since the field is saved, the tractor always drives in exactly the same lane, regardless of whether e.g. when sowing or fertilizing. His common used field pattern – A B straight line. "I can also write down and coordinate further work and orders better, while I am e.g. sowing because I have my hands free."
Bonus: tips from Switzerland farmer.
If you want to buy FieldBee and want to use it with different tractors, I recommend installing the cable harness and the steering adapter on the steering wheel in every tractor. The receiver, ECU and steering wheel motor can be changed quickly and easily. It is very important to record and enter all data from the tractor as well as the installation data exactly and precisely right from the start. It saves you a lot of effort and bad words ? I can only recommend FieldBee. When everything is set up and running, it only brings advantages and time savings. New beginnings can be hard, especially when it touches your favourite tractor. You can be scared and hostile to new agritech products on the market by only first trying to give significant understanding between "before" and "after" life. Be brave, be aware of your farm needs and take your risk. You know, only the brave drinks champagne.