In our FieldBee in the Field series, we share stories of our proud FieldBee users from all over the world.
Since we are always interested in how our users are satisfied with FieldBee performances, we try to reach as many customers as possible and hear in their own words how FieldBee works in practice.
This time, we are bringing you the story of Miroslav Dihel a Czech farmer who works on 350 ha land with his father and is growing winter wheat, rape, and pea. Read more about FieldBee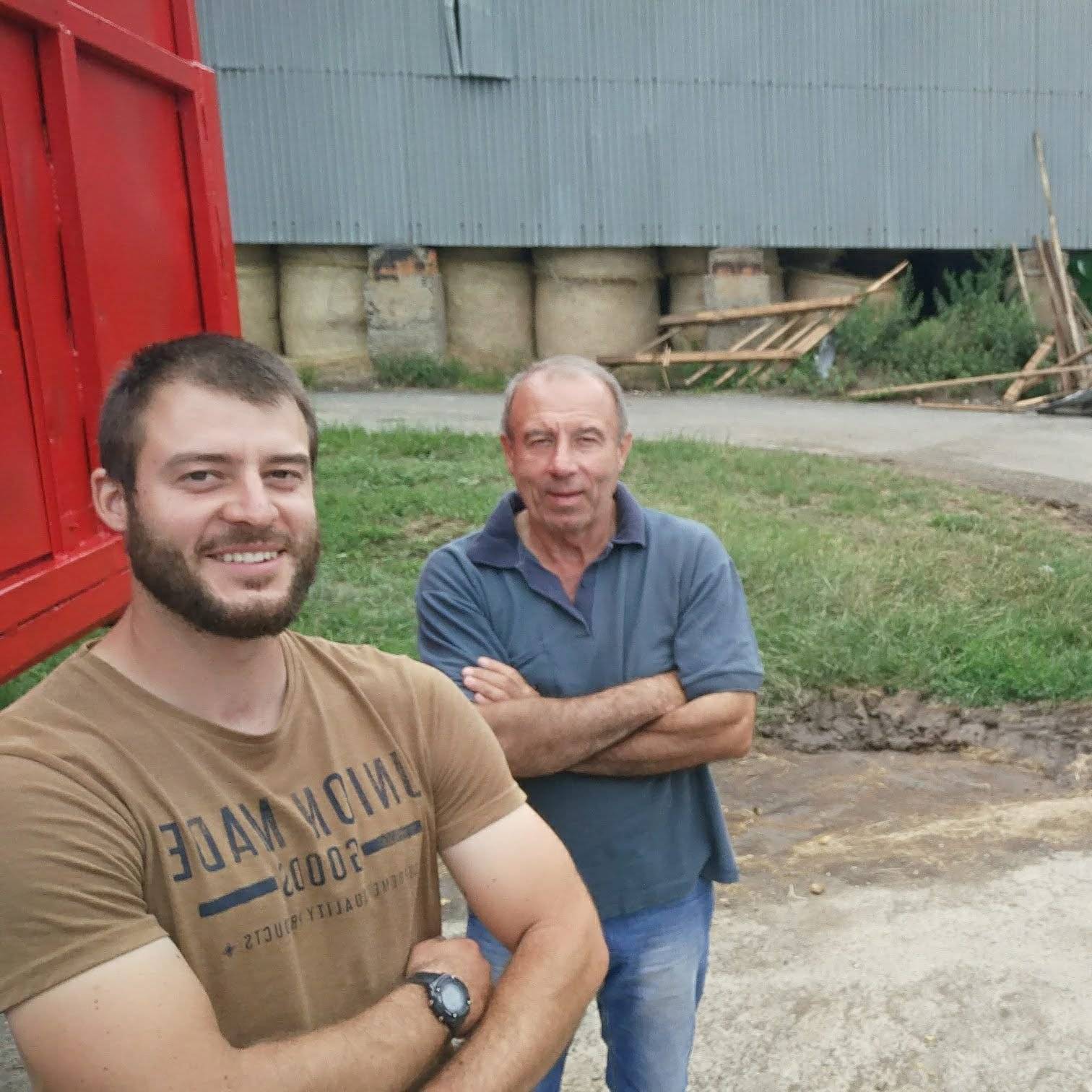 Starting with FieldBee
Back in 2016 Miroslav was looking for a simple and affordable GPS solution that will allow him to get the high precision in the field. He did research and found FieldBee in the Czech agricultural newspapers.
Impressed by the reviews on the quality, precision and affordability of our system, he decided to download the FieldBee tractor navigation app in 2016 and learn how the system works.
"My father and I are working on 350 hectares of land. So, in Czech agriculture, we are considered as a quite small farm. FieldBee helped me to achieve high precision and keep the guidance, especially to keep the straight lines, making my work more precise and efficient." Miroslav Dihel
After an excellent experience with the FieldBee app, Miroslav decided to upgrade the system with FieldBee equipment.
Miroslav upgrades the accuracy
In 2017 Miroslav decided to purchase additional FieldBee GNSS receiver and RTK base station.
The reason he bought the FieldBee receiver and RTK base station was to achieve 2 cm accuracy in the field. The system gave him the desired precision and decreased his tiredness during the fieldwork operations.
"With the FieldBee my work is much more precise, I am not so tired, I can watch implement work and do implement settings – I enjoy the work better. I also have Novatel antenna but AB lines were moving all the time because it was only DGPS accuracy, with the FieldBee I make the perfect lines." Miroslav Dihel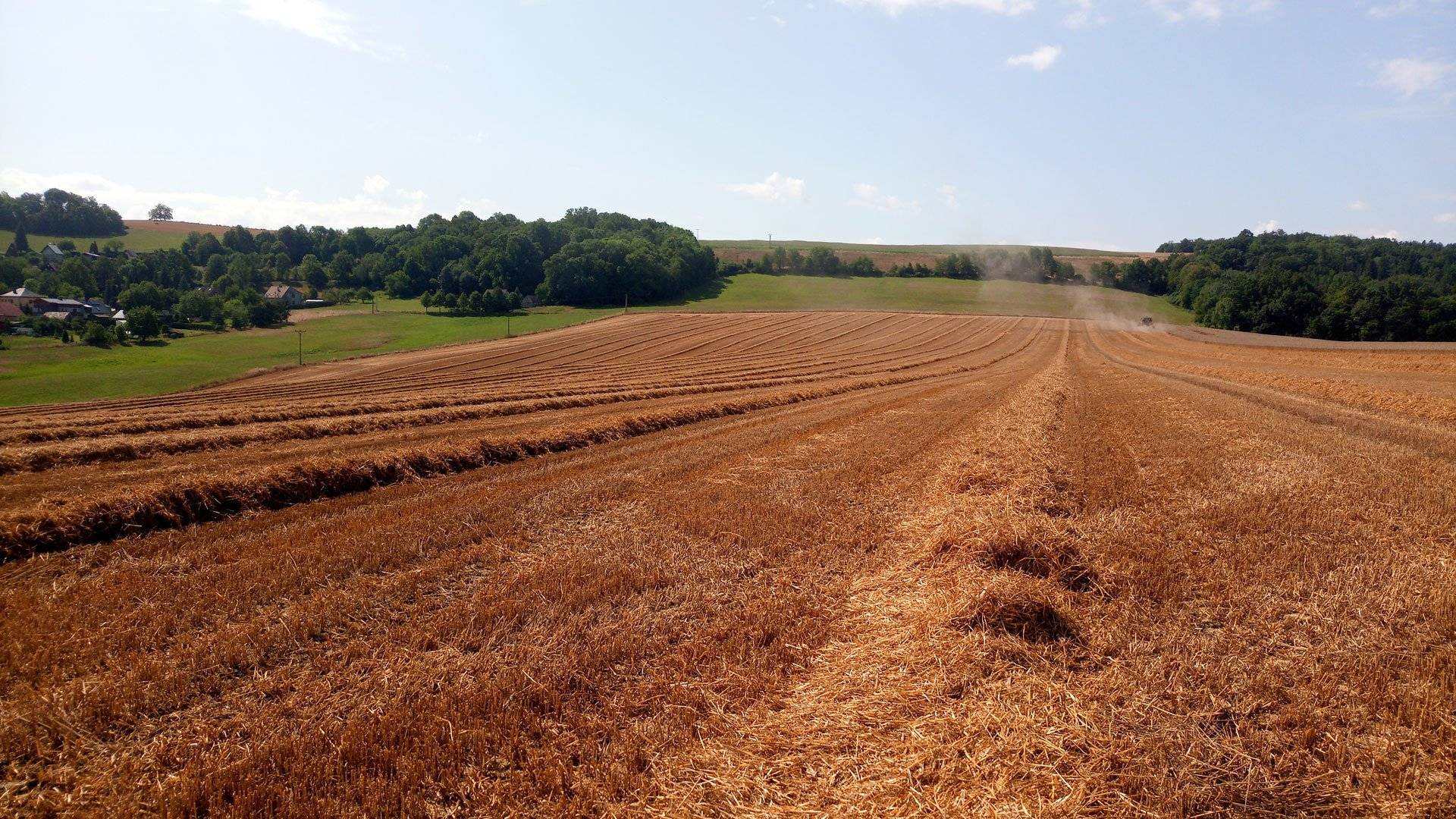 Most importantly, he loves the fact that he can use it with different machines.
"I enjoy FieldBee RTK system in connection with my tractor Case Magnum 280 for field works such as cultivation – 4 meter Horsch Tiger MT, 6 meter Horsch Terrano FG, mowing the grass – 6, 2 meter Krone mower, spreading manure – 18-meter Annaburger HTS spreader." Miroslav Dihel
Miroslav expands to full FieldBee steering solution
Few months later, Miroslav decided to buy an autosteer kit. Our team visited his farm and helped him with the installation. It was a nice and eye-opening experience for him to meet our team and learn everything he needed to know about FieldBee.
"Now I have both FieldBee receiver and the base station which is connected to the autosteer unit. I decided to purchase it because I found manual steering quite difficult and after whole day work I was really exhausted by paying attention and focusing on navigation lightbar all the time." Miroslav Dihel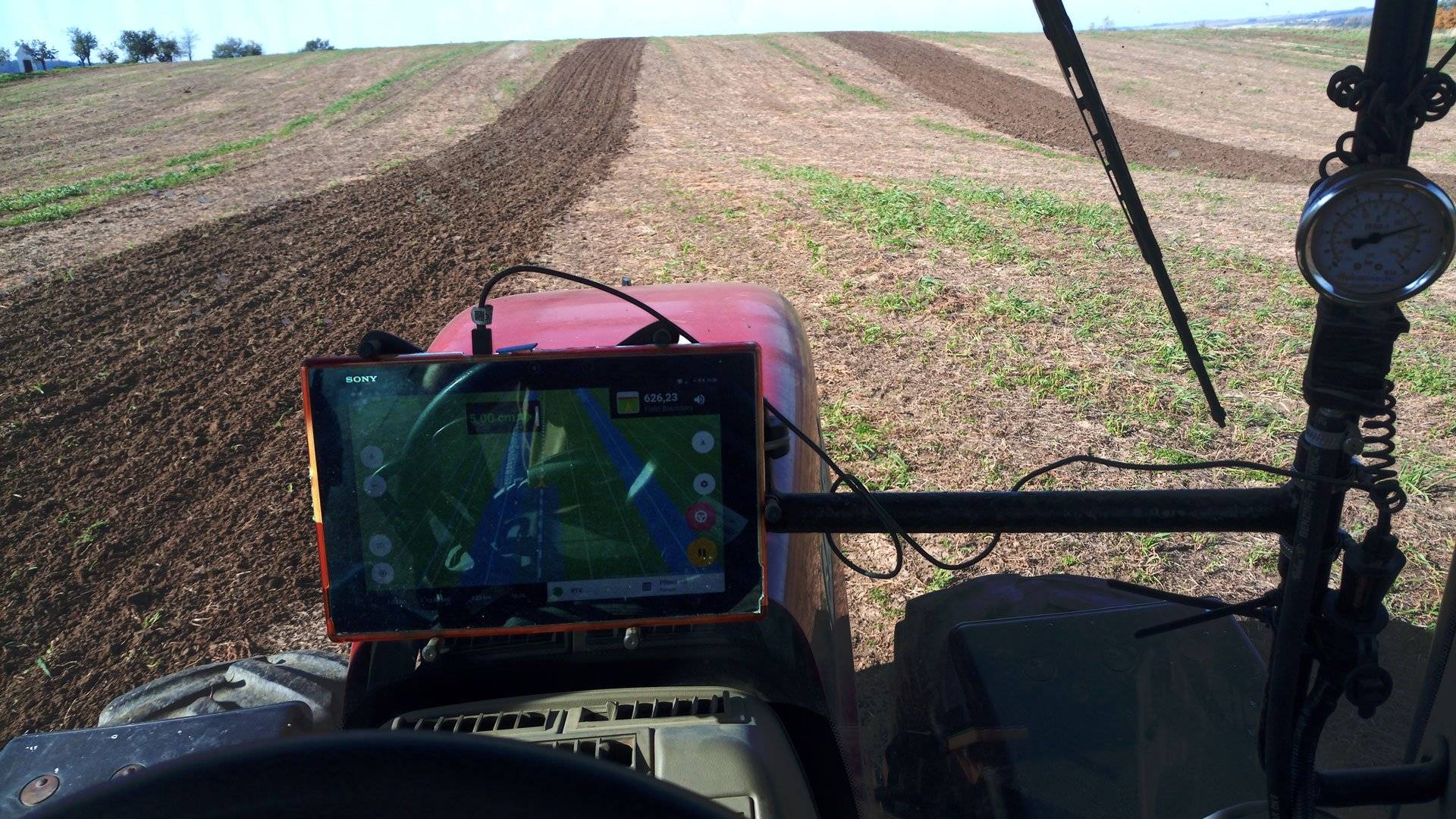 We asked Miroslav to compare FieldBee to other systems:
"The second tractor we have is also equipped with the autosteer system with Case IH hydraulic autosteer system and Case (Trimble). We use paid signal correction RangePoint RTX which costs about 350 €/year. This system is quite complicated that most of the navigation settings must be done by the service team. FieldBee is much much better. Your autosteer and ECU are better (faster, steering is more "clever") then Case hydraulic autosteer. I have everything I need with the FieldBee for less money." Miroslav Dihel
He keeps improving with new products
Miroslav continues to upgrade his system with new products from FieldBee. He was one of the first farmers who has pre-ordered our new FieldBee L2 receiver.
Even though he had great experiences with the L1, he still wanted to improve his work results and work on fields that are distanced from each other. When learning that with the new L2 receiver he can achieve up to 1 cm accuracy, he decided to order it.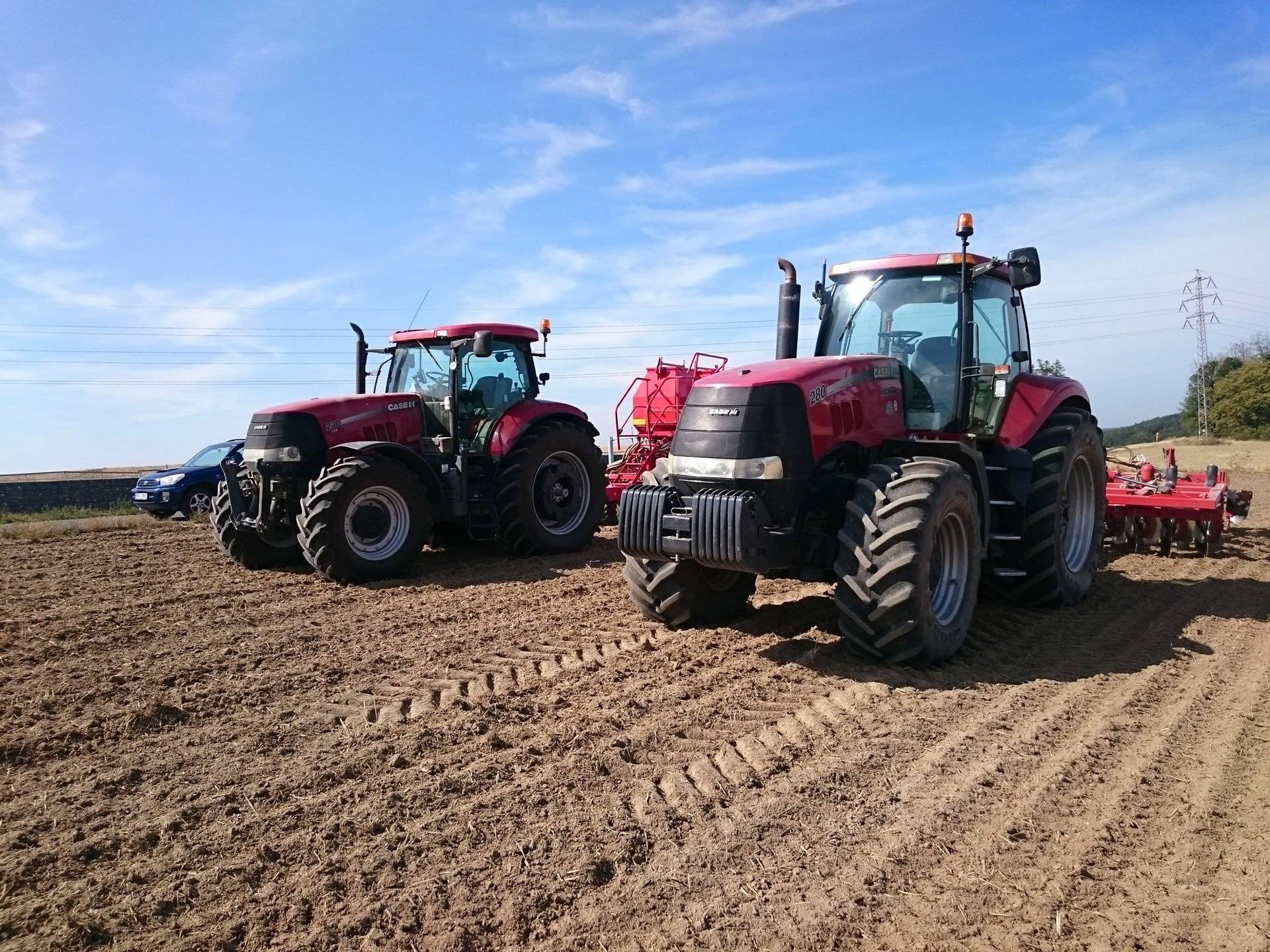 Conclusion
Miroslav recommends FieldBee to other farmers.
"My recommendation for farmers is just – Go for it! For smaller farmers it is the way how to move their work to a higher level, to be more precise, efficient, save time but also the environment!" Miroslav Dihel
We are glad that our products helps Miroslav and many other farmers in the world to save their time and be more efficient during field operation. To satisfy farmers' needs and make their work much easier while saving money is what our mission is all about.
If you use our products and would like to improve the lives of other farmers sharing your experience - feel free to contact us!