How we tested FieldBee RTK Base station with three Finnish farmers?
We love meeting customers and hearing their stories. And this time we bring you a story about our trip to Finland. Why Finland? Since we got a lot of orders from Finland and other Scandinavian countries, we were very curious to find out the reason behind their interest in FieldBee.
Our android developer Olexiy and I rented a small car and went on a 6-day trip to visit Markus Turja, Hannu Huhta, and Heikki Kinnunen who live in different parts of Finland, meet with a plastic enclosure manufacturer, visit the Embassy of the Netherlands in Helsinki and participate at the midsummer festival.
Meeting with Markus and Hannu
The road trip was amazing. The views, the forest, the wild nature of Finland are breathtaking. During the trip, we realised that the sun was not going down for a long time and that this was the period of polar summer.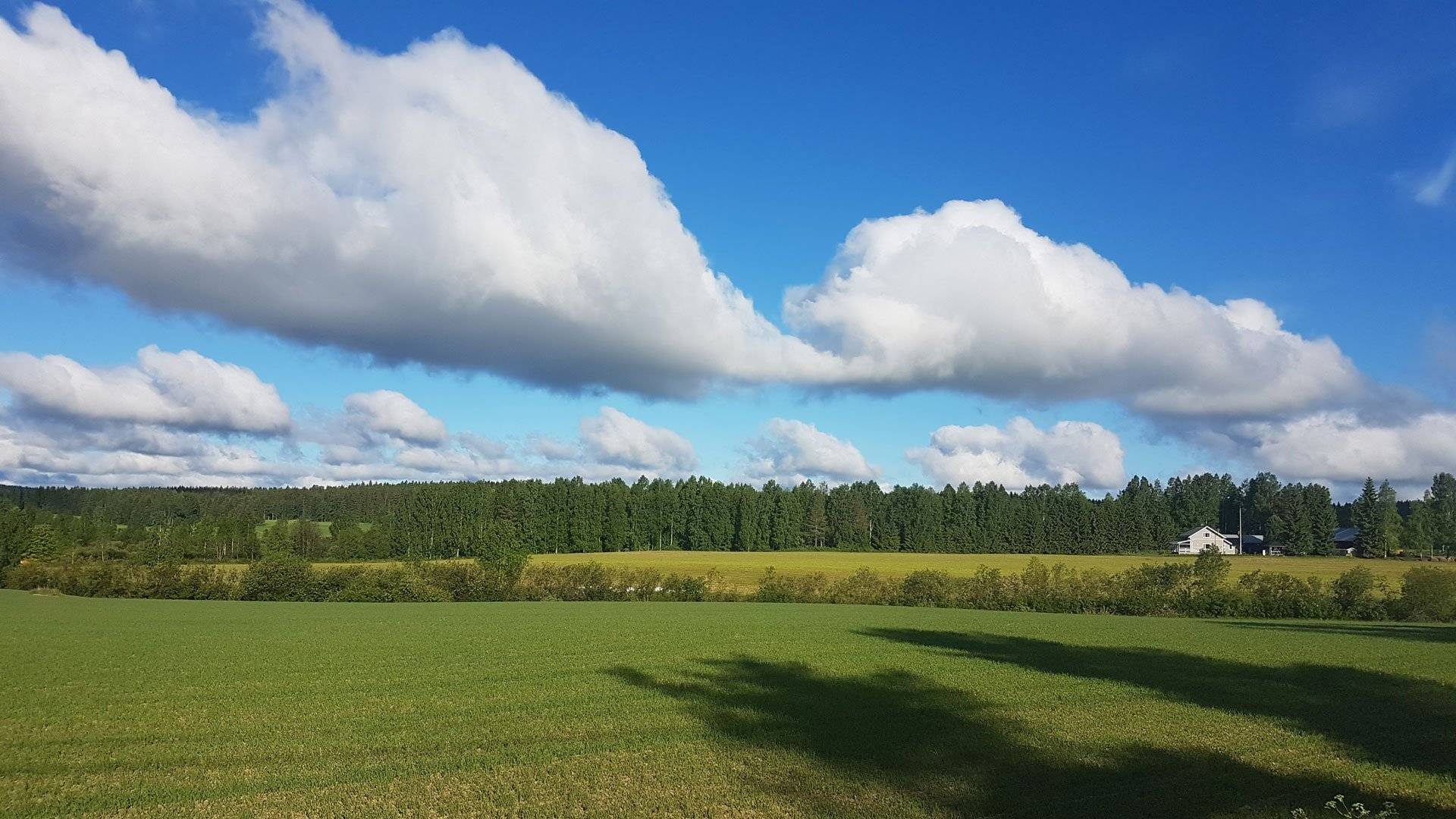 We were excited to meet Markus and Hannu in Lapua. They supported our crowdfunding campaign for the first low-cost tractor navigation system with RTK accuracy. Markus Turja uses FieldBee since 2015 on 45 ha land and he is the one who invited us to test the FieldBee tractor navigation system with RTK accuracy. He is a part-time farmer and IT director of a large manufacturing company. Hannu is a full-time farmer that uses FieldBee since 2015 on 100 ha land. We are glad to win the support of the technology-oriented and full-time farmers!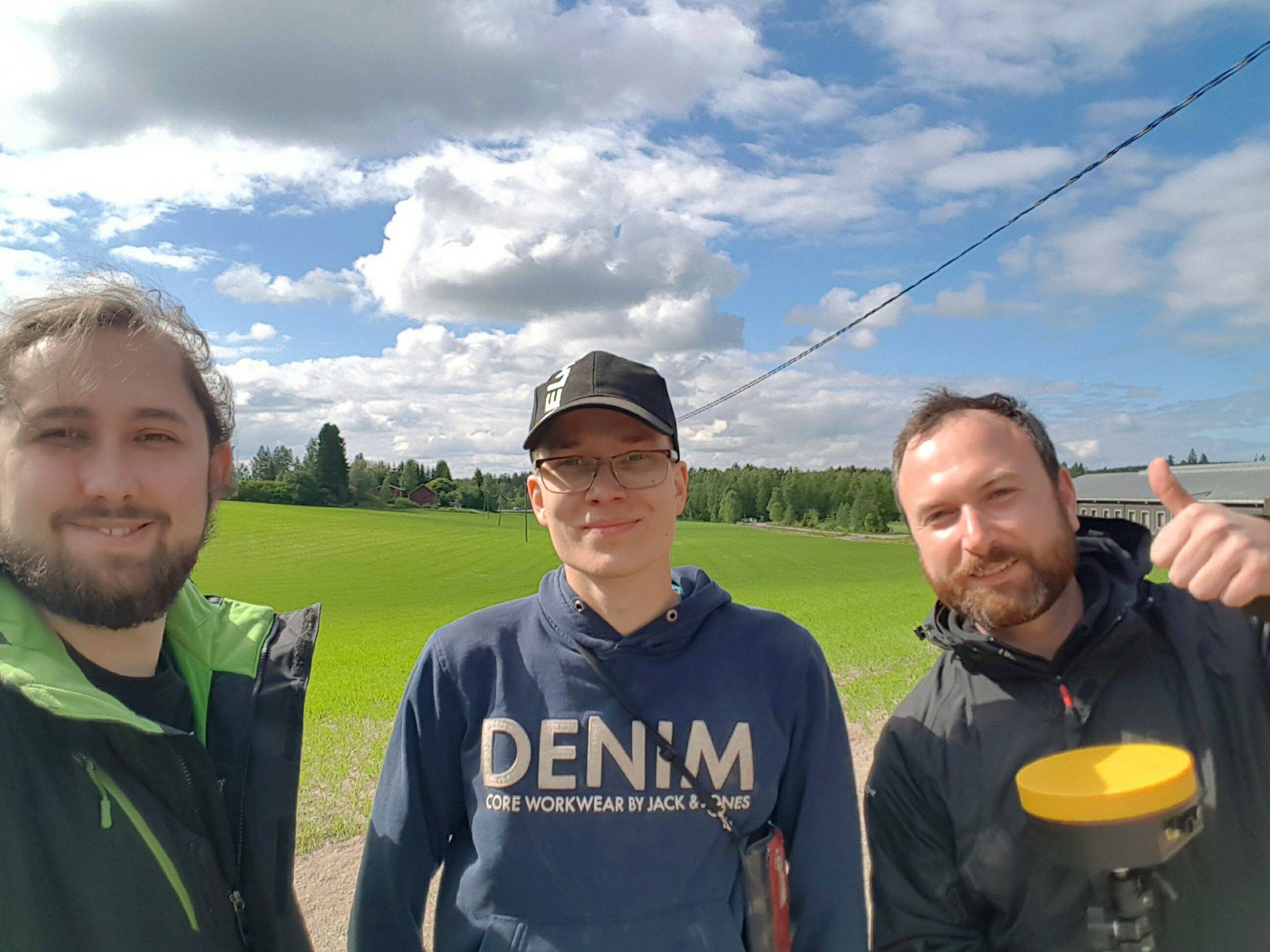 Their fields are scattered around with a radius of 16 km and the fields are surrounded by dense pine and birch tree forest. Therefore our test was to obtain RTK fix on these fields.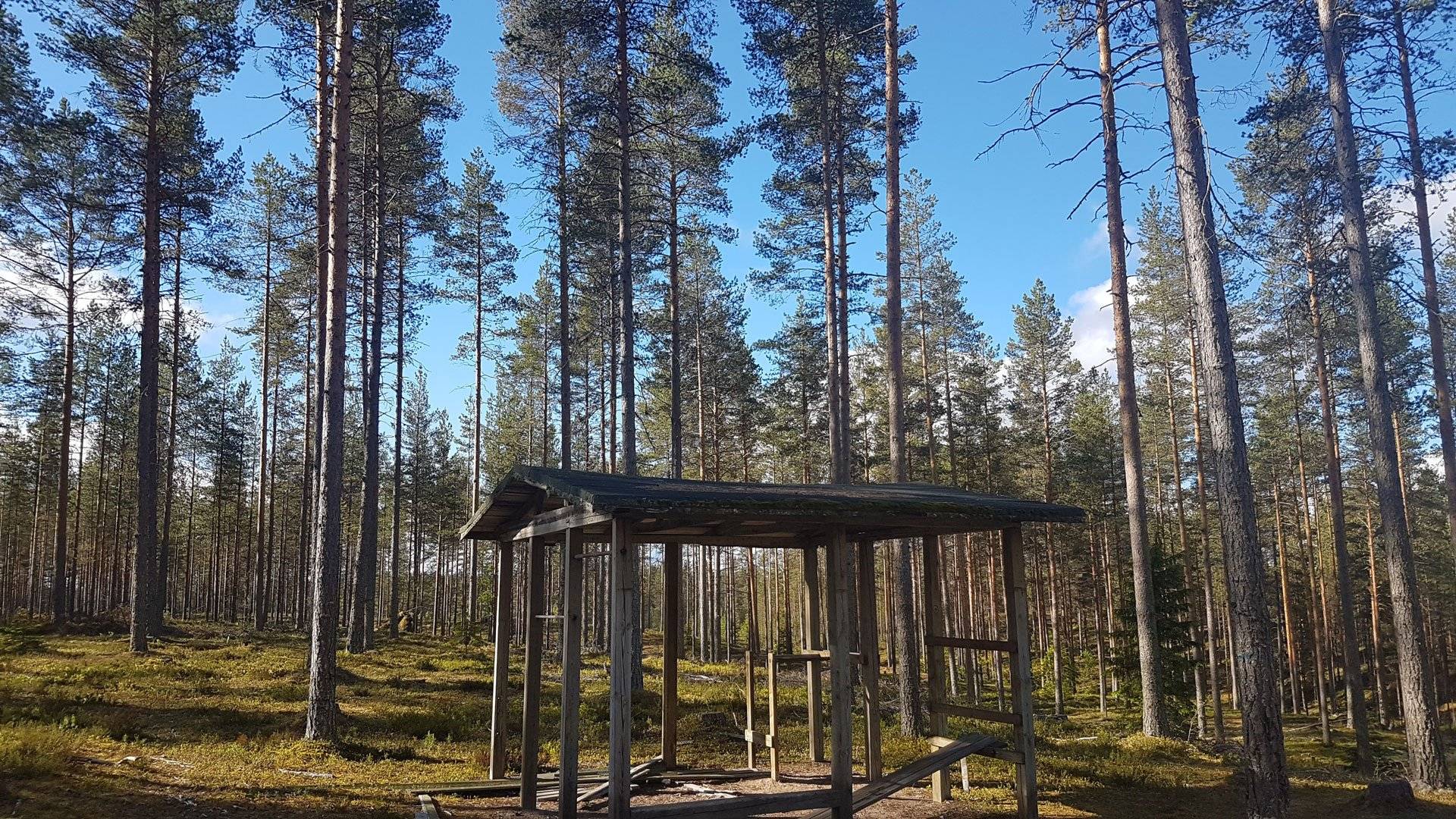 The configuration took some time. The good news that you will have to do it only once. Olexiy has created a special configuration app to make it simple.
How to install the RTK Base station
We have found a spot on a flat surface and clear view of the sky. It was far away from objects that cause electromagnetic interference – power generators, radio antennas, etc. We shared Wi-Fi access to the base station. It is important to have a good Wi-Fi router so you will get good Internet for the base station. During the first test, the signal strength was not enough (the router was far away).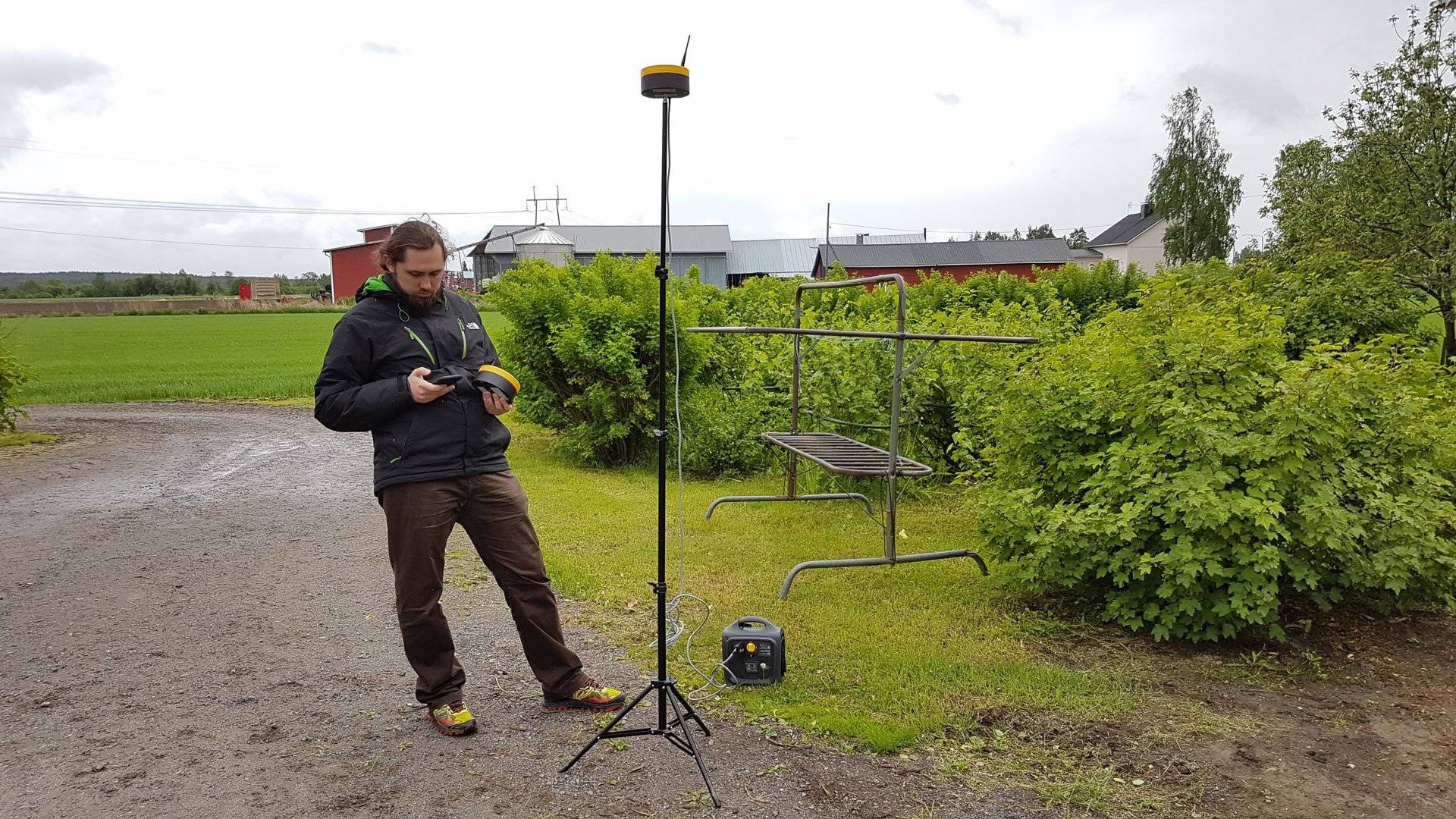 Luckily Markus was able to get a better router which we installed closer to the base station. After that, we didn't have any issues with the Internet connection. Mobile 4G network coverage worked also perfectly.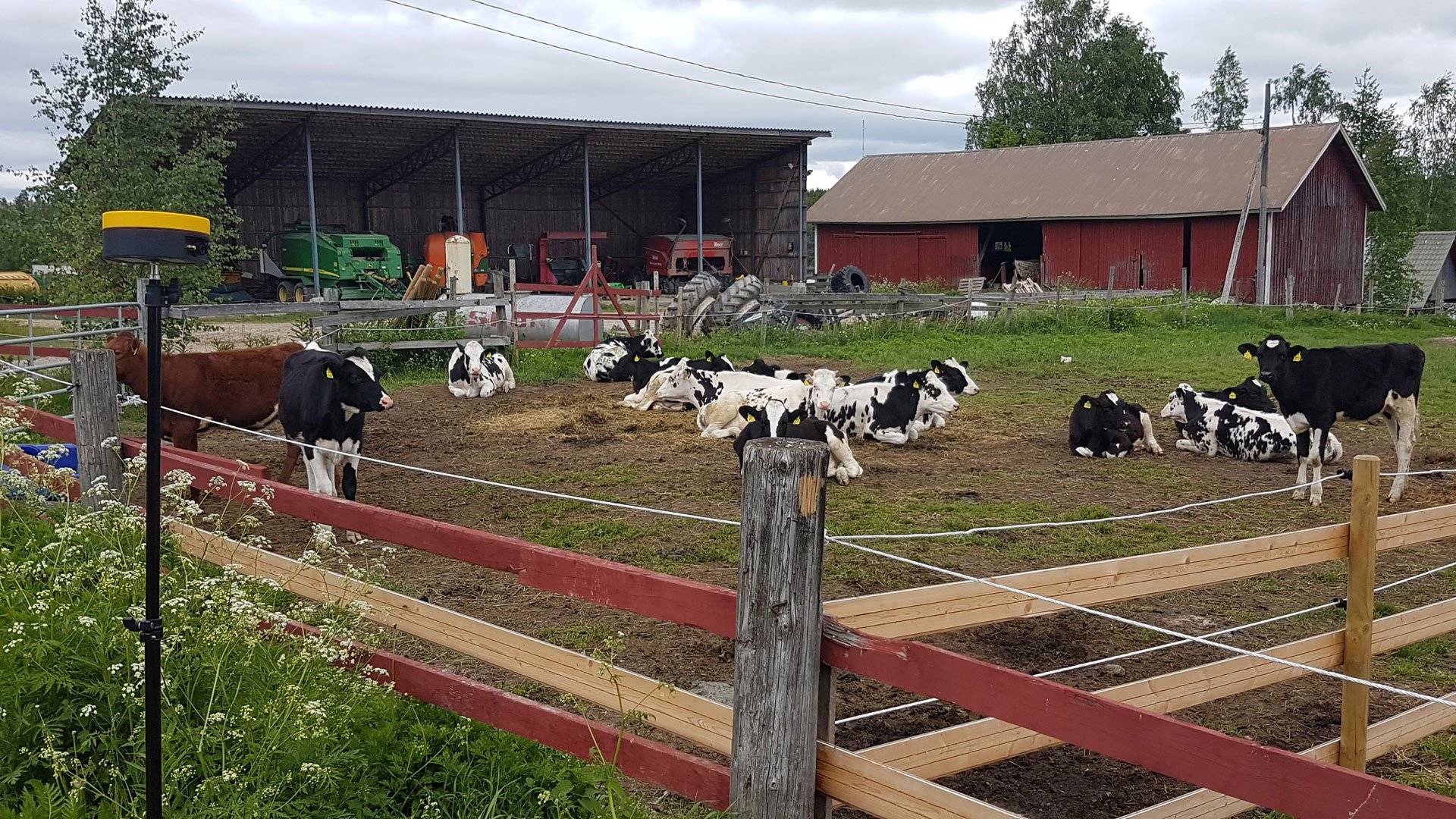 How to install the FieldBee
FieldBee uses the WiFi hotspot and Bluetooth to connect to the smartphone and tablet. The settings can be easily configured in the FieldBee app.
We have installed RTK Base station on the barn roof and put 2 FieldBee rovers on the cars. We were driving from field to field, making stops to test RTK quality on them. The antennae worked perfectly. We had about 2 cm accuracy in all the fields. The maximum distance to the RTK Base station was up to unbelievable 16 km. We haven't seen stable RTK on such a distance before. Also, we were happy to see FieldBee working perfectly under high voltage power lines and under the trees.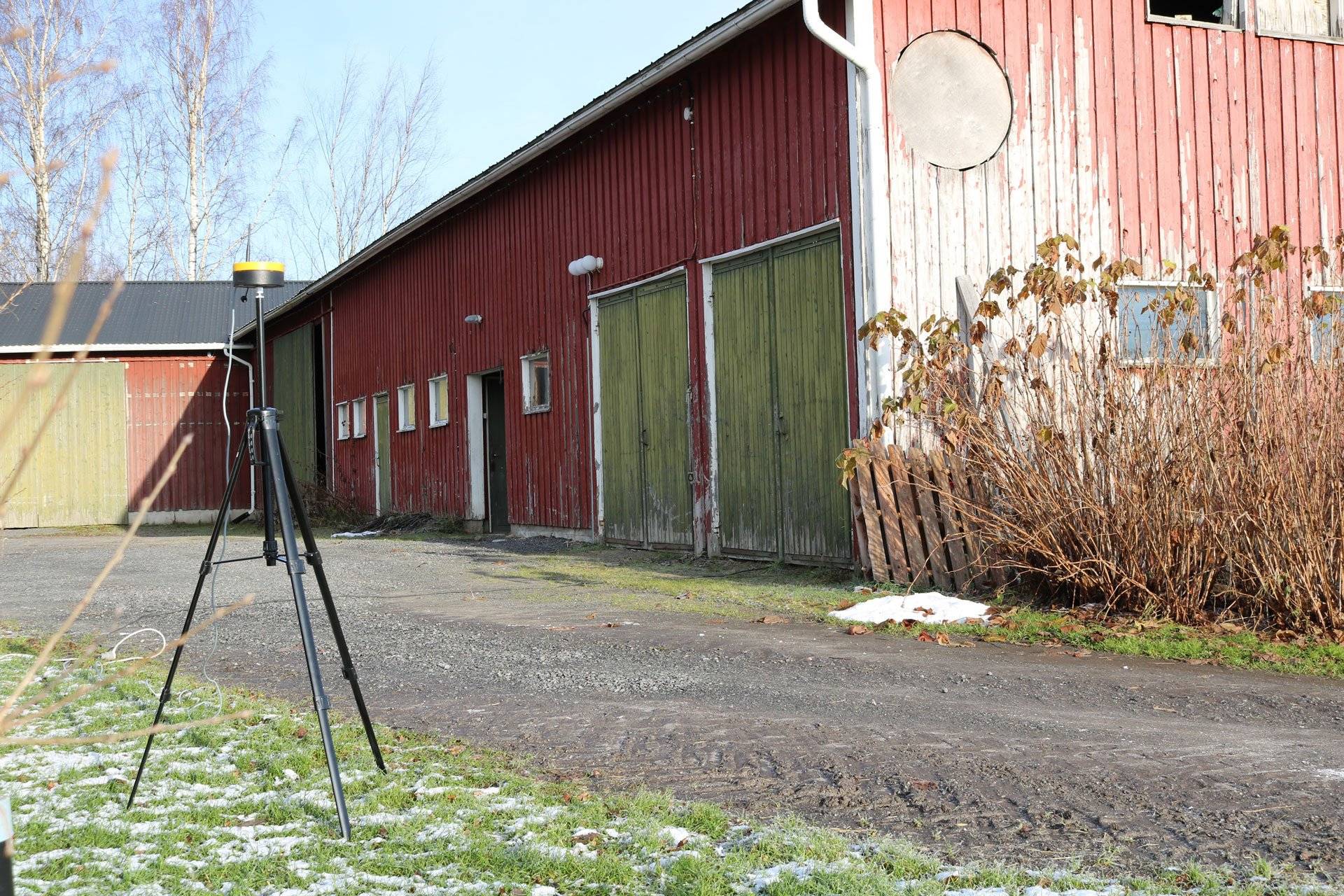 After successful tests of our tractor navigation system, we were very touched that guys have offered us lunch. In return, we have invited them for a dinner. Hannu was busy, so he could not join us for dinner but nevertheless drove his tractor to the restaurant to shake our hands and say goodbyes.
The next morning we got up early as we had a long journey – Lapua -> Rusko -> Helsinki -> Niinilahti.
In Rusko, we talked with a potential manufacturer of the enclosures for the FieldBee, although the services of this company are too expensive they gave us important tips.
In Helsinki, we have met with the Dutch Embassy, who helped us to get important data and tips on the Finish agriculture market.
Heikki is running a picturesque farm in Niinilahti. He has recently bought it out from his father. Now he runs the farm of 155 hectares together with his wife.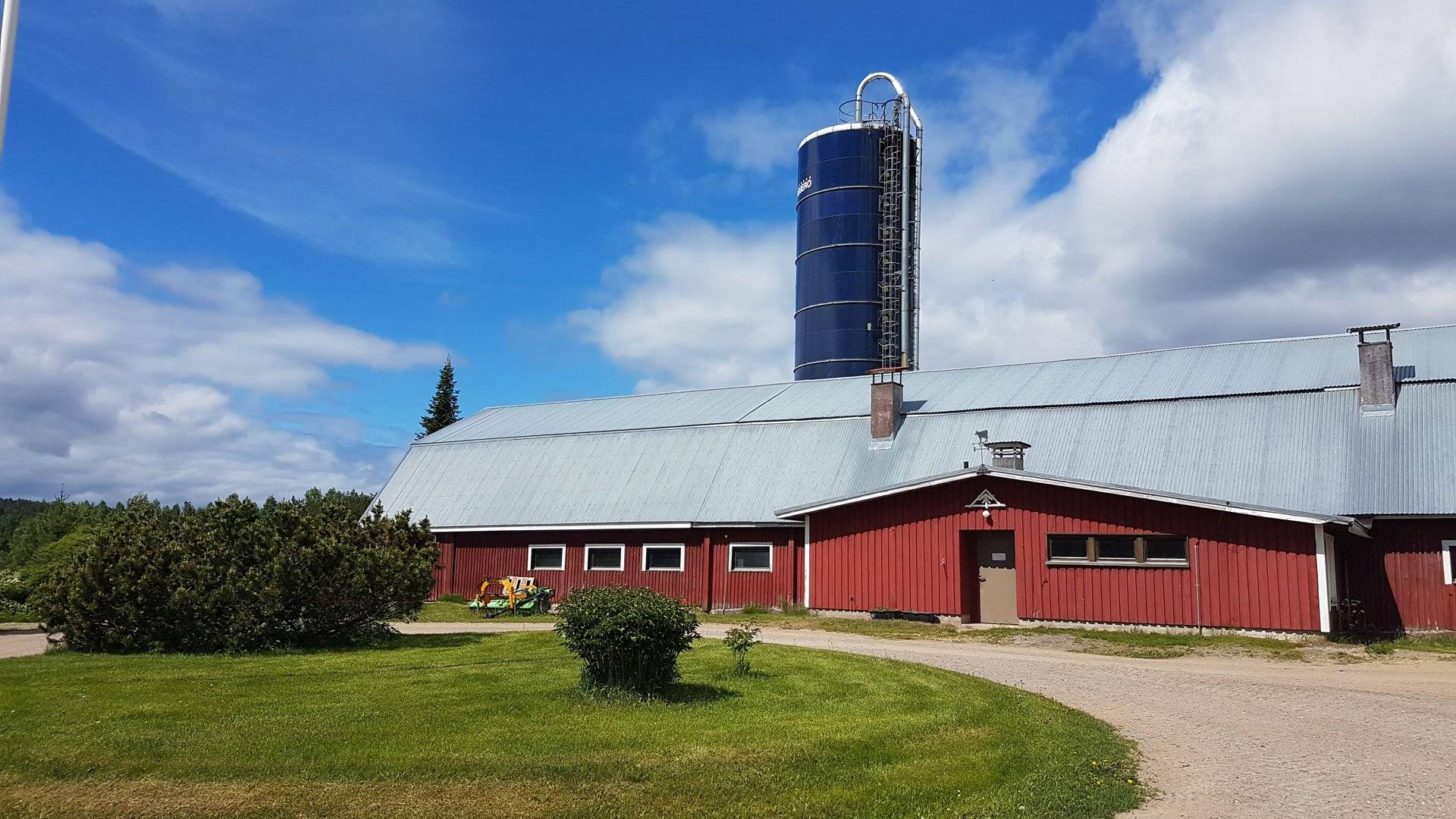 Heikki learned about the pre-order campaign for FieldBee and shared our post in the
Facebook group
for farmers that count more than 9000 members. This is probably one of the reasons we have so many orders in Finland.
Field tests 2 of RTK tractor navigation system FieldBee
Heikki has several tractors, his New Holland T6020 was used for the testing of our tractor RTK GPS navigation system. We installed FieldBee on the tractor roof using a metal plate. And we installed RTK Base Station on the house's roof.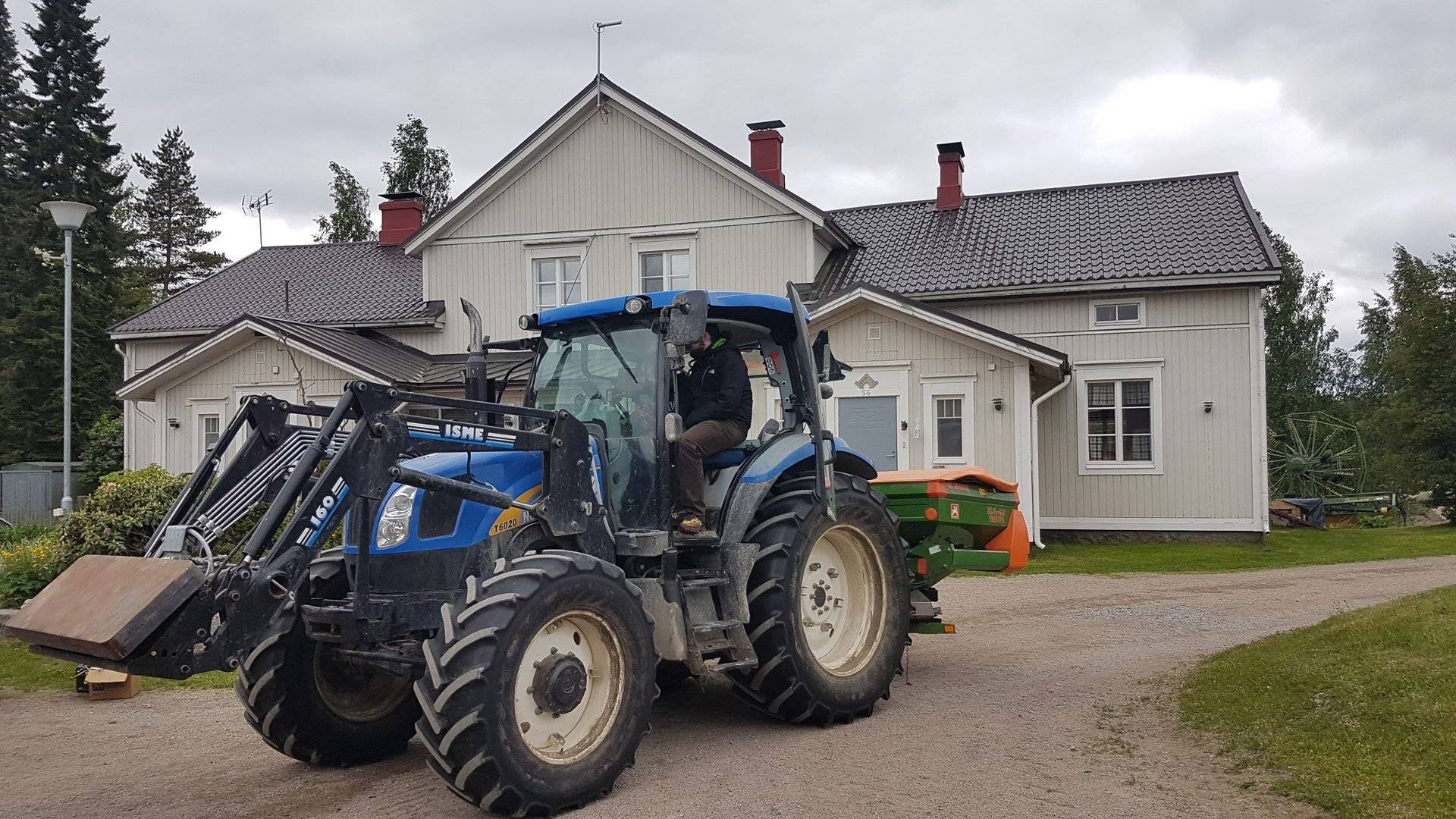 After the installation, we almost instantly got RTK accuracy. But, unfortunately, when we got to the field it was not stable. We had to return to the farm to search for the possible problems and solutions. Olexiy has noticed that some satellites were constantly disappearing and appearing again. It meant that installation place for the RTK base station was not good enough.
Therefore perfect installation place should not only meet the previous criteria such as flat surface, clear view of the sky, no electromagnetic interference. But also should have a best possible coverage by satellites. You can check it with the help of our FieldBee app.
We couldn't find a better place on the roofs so we decided to install the RTK base station on the tripod in the middle of the farm. We even tightened it to the metal construction, securing from the strong wind.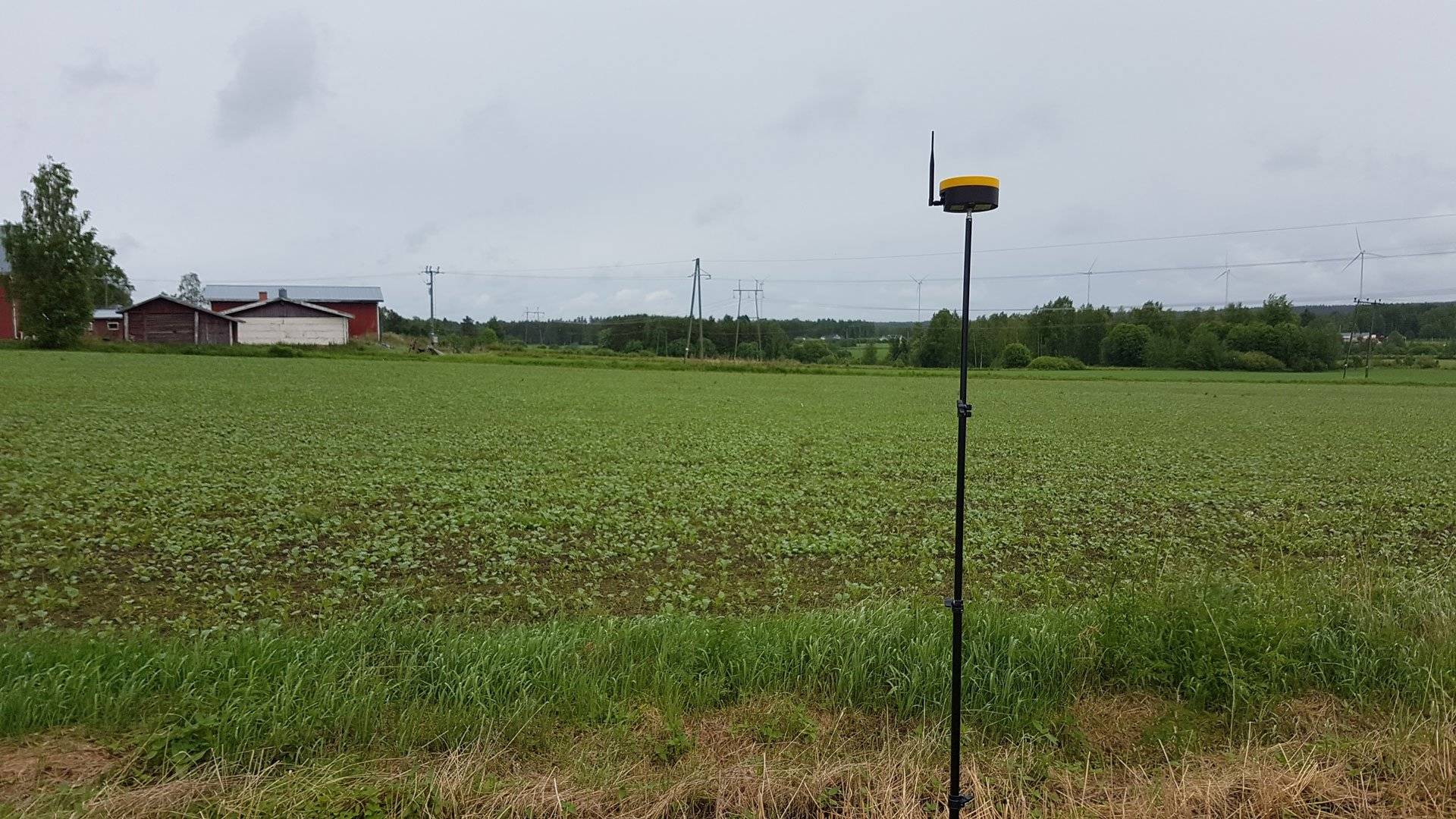 From this moment RTK base station satellite view was stable and we were ready to return to the fields. Changing base station position worked. We were able to perform tractor parallel driving with stable RTK signal, the system worked perfectly. It showed 2 and less cm of accuracy, the distance to the RTK Base station was 2-6 km.
It was definitely a WOW moment when farmers saw that our antenna works and shows RTK accuracy. We were very happy with such results.?
We ended our trip celebrating Midsummer in beautiful Helsinki.
Farming in Finland
We were curious to find out that farming season in Finland lasts 180 days as the polar day. And that farmers unite in very active societies of 50-100 farmers to share best practices, collaborate with each other, get help and support.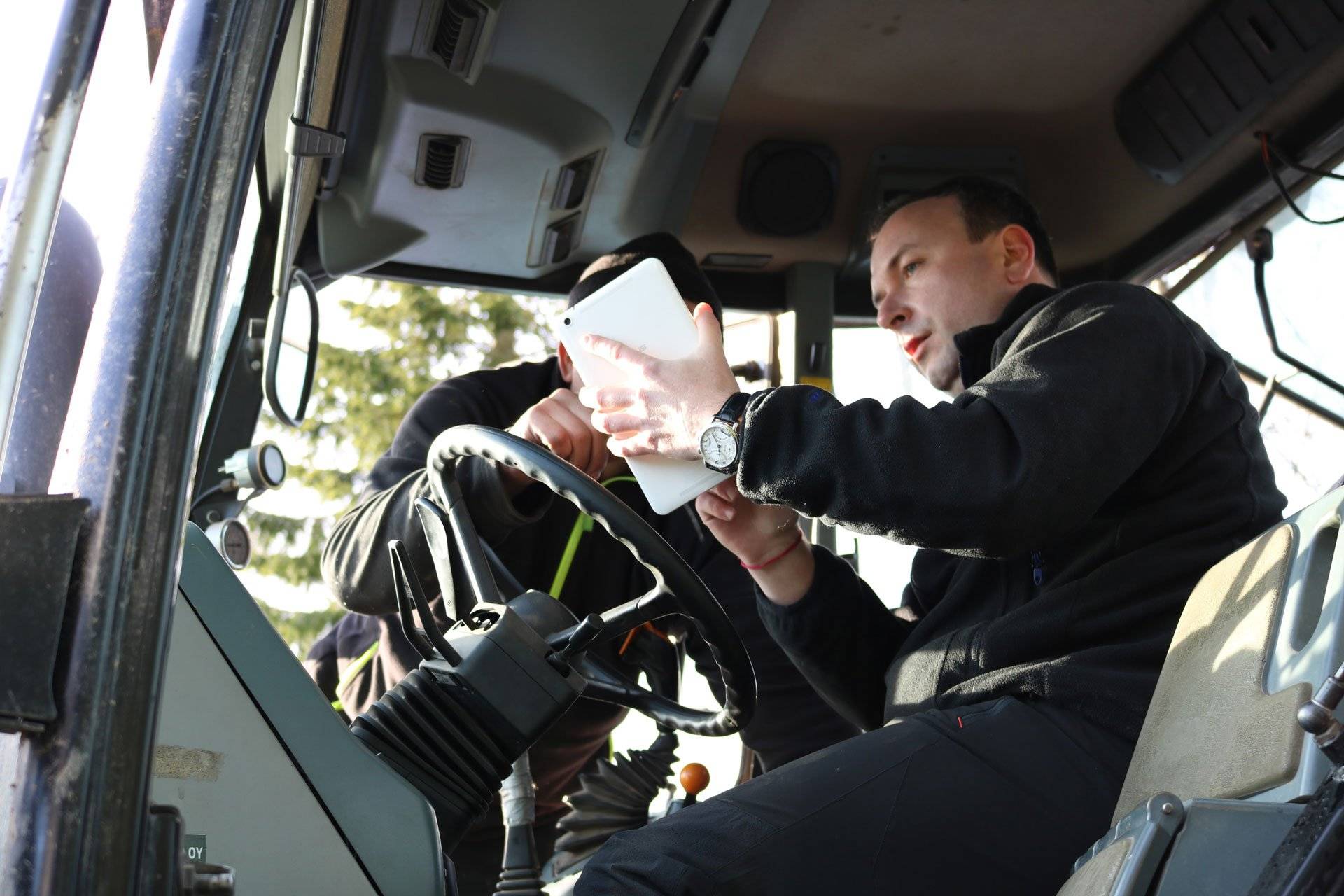 It was interesting to see the fields in Finland. They are surrounded by forests and has a lot of obstacles like tree roots, stones and other. Here will be very handy the new functionality of our precision app FieldBee – "route optimisation", that we have in our pipeline. This functionality will take into account the field shapes and obstacles and will calculate the most efficient route for field operations. But this is our future plans.
What we have learned from our customers testing FieldBee
Every time we talk to customers and do a test of our products, we got a lot of insights and ideas for improvement:
We saw that stability of our farm application FieldBee is one of the most important things. And this is the main focus for our development team this year, as the number of customers grows the demands for the stability of the app increase as well.
Several RTK Base stations can create the network which can be used by all farmers. This makes RTK system from eFarmer even more affordable.
Route optimisation is something that Finnish farmers are looking for and auto steer is the next step for all our customers, who pre-ordered FieldBee.
We had a very good trip. FieldBee worked perfectly, eFarmer customers were happy with the product. We saw that there is a big interest to our product in Finland??. That seems like a lot of opportunities for the FieldBee and eFarmer.