After launching
FieldBee
– the first affordable RTK system for farmers, we soon realized that driving with higher precision is good, but what is even better is to make the tractor drive by itself. Oh, this is a dream of almost every farmer. Do you agree with us?
I believe you say Yes! As all farmers in our community. There is no need to say how your life would be easier and how perfect would your rows become.
That is why a few years ago we have decided to integrate FieldBee with a tractor autosteer system.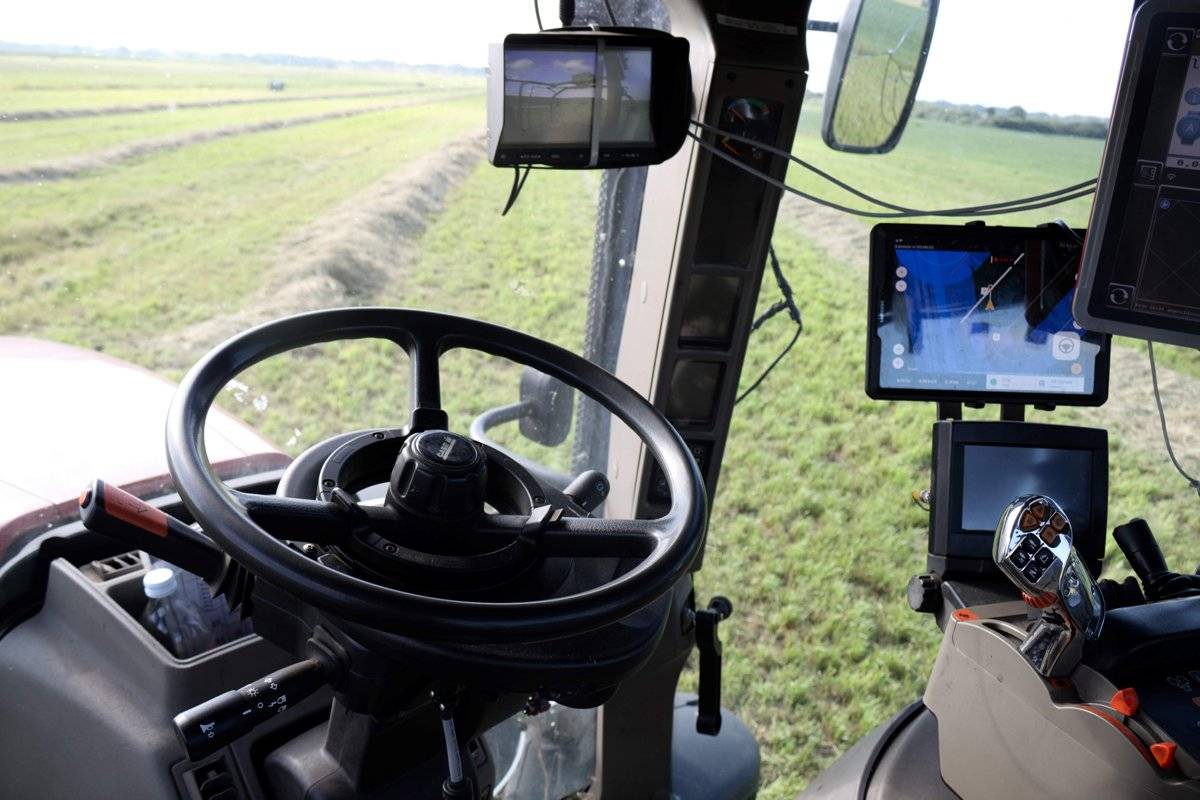 In the previous article, you can find why one should go for Manual Tractor Guidance instead of an auto steer.

In this article, we will talk about tractor auto steer options that farmers can choose now on the market and how the FieldBee system is different from TOP brands. When we have started to develop FieldBee autosteer we knew that farmers are waiting for a more affordable solution.

Affordable but not as cheap as reliability and safety are very important. That is why we have decided to integrate FieldBee with the most popular automatic steering controller that is used by other companies such as Claas, Mueller-Elektronik, Ag Leader, TeeJet and others.
Self-made autosteers
We need to mention that there are available more affordable tractor navigation systems that farmer basically needs to build by himself using different parts. Some farmers say that they could build such systems at the cost of 1000-2000 Euro.

This option is for farmers that have engineering skills and time for experiments. Our only advice would be to be careful about the safety issues of such self-made systems.
New tractor with autosteer
There is also an option for farmers to buy a new tractor with a built-in auto steer. That can be a good solution. Few things to consider when choosing this option. First is the cost of the further upgrade to RTK accuracy.

Many farmers in our community are not using those preinstalled auto steers because they are not accurate enough and to get high accuracy is very expensive. Many of them are asking us if it is possible to connect FieldBee to such autosteers, but in 90% of cases, it is not possible at all like with John Deere and Topcon.

With other brands, it is possible but requires special unlock from the manufacturer. And this unlock can be very expensive. For example, Raven's precision unlock price starts from 1700 Euro and Trimble exceeds up to 2600€.

Second is to remember that "not built-in autosteer" you can use on older machines too and change between them.
FieldBee versus TOP autosteer brands
According to our survey, 36% of farmers in our community are already using a tractor autosteer system. The most popular brands among them are Trimble, John Deere, Topcon, and Raven.

Those are expensive systems. The advantage of which is reliability, functionality and service (local dealer everywhere). The disadvantage is the high price, especially when it goes to RTK accuracy.

FieldBee tractor autosteer has the same good quality as TOP brands. It has built-in terrain compensation and shows very high precision with RTK signal.

Remote serviceability and affordable RTK system allowed us to bring the price of autosteer with RTK accuracy sufficiently down.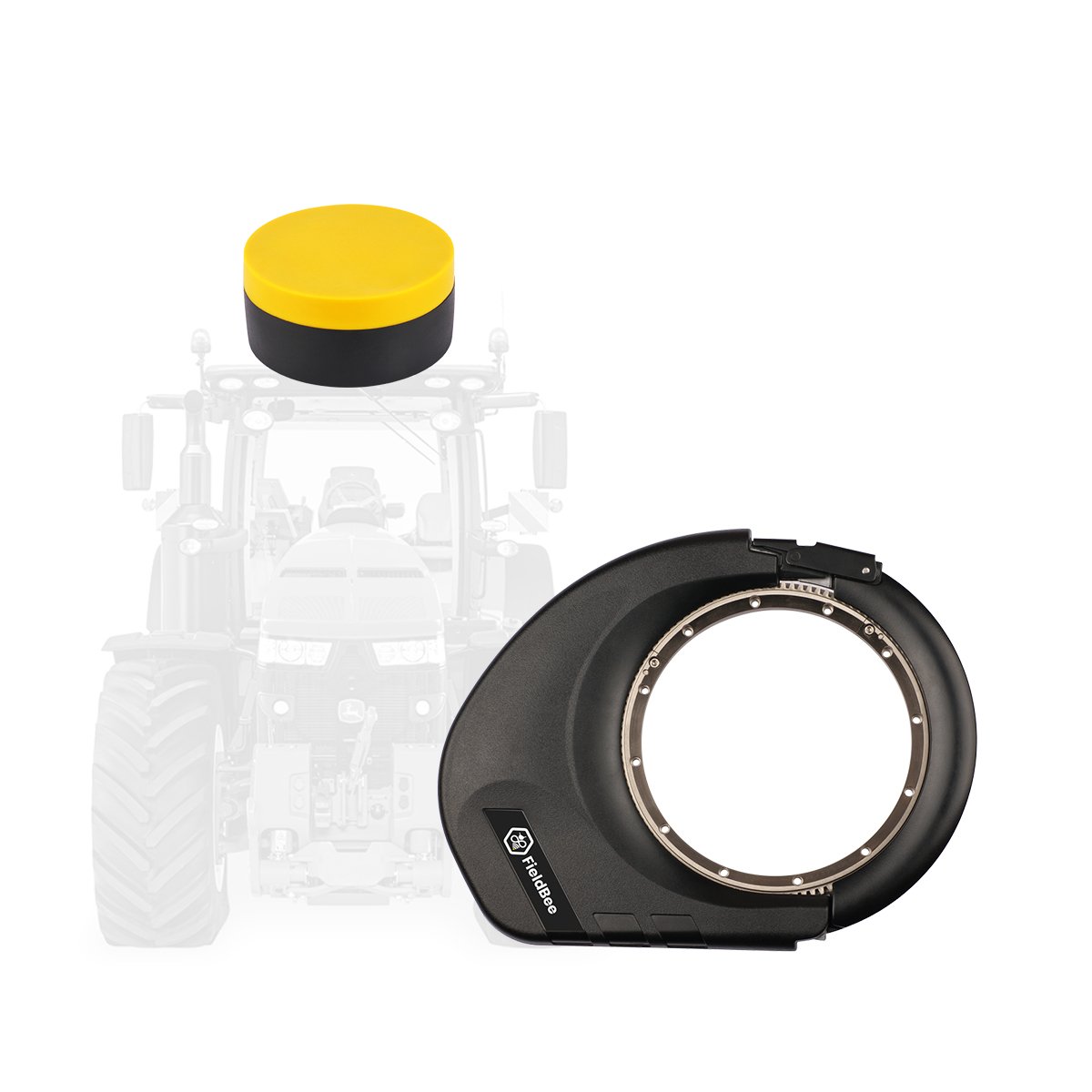 Learn more about FieldBee Autosteer + RTK system
here
.
Functionality
Autosteer Features can help farmers reduce time and level-up precision farming. John Deere and Raven offer automatic steering (A-B line) with the electric motor on the wheel.
Trimble
extends these features by offering: Identical and adaptive curve, single and multiple headland, circle irrigation, and free form. Besides A-B line and contour,
Topcon
provides more fascinating features: Circle, record traces and field obstacles, measure surfaces, move guide tracks, on-screen status display, data documentation and data transfer via USB.
FieldBee
extends all of these features and adds: A-B curve line, saved tracks, record and crops-history keeping that other manufacturers do not have. On the other hand, FieldBee does not have yet CAN and ISOBAS integration. And we don't have yet our own variable rate application solution. Although our customer Jan has made FieldBee work with his sprayer. Check the
video.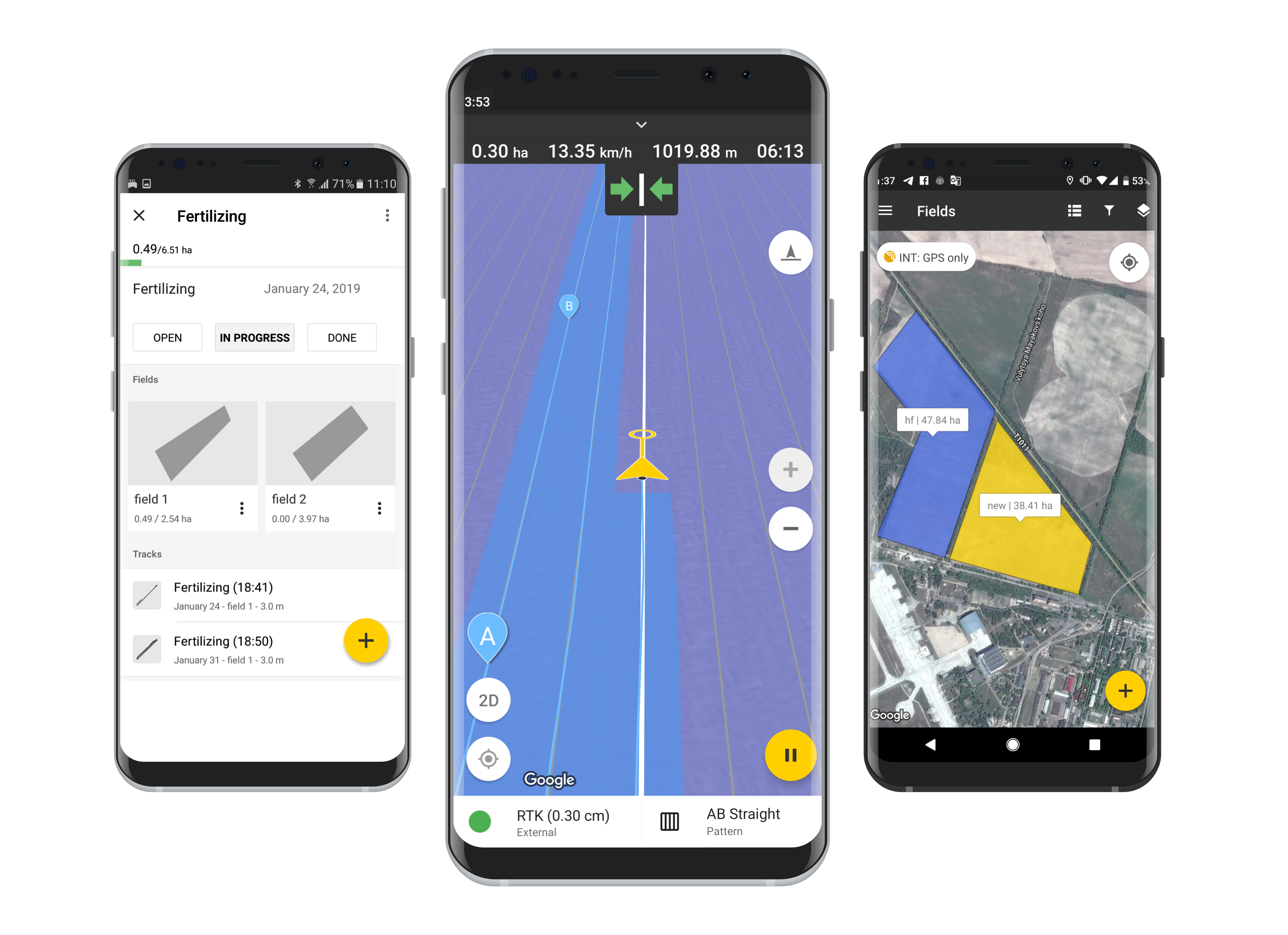 Check Autosteer and RTK
here
.
Price for precision
FieldBee is the only autosteer solution that does not charge annual subscriptions for precision farming with RTK correction and Raven require annual fees, while Topcon offers prepayment. Trimble does not have the price information.

RTK activation costs differ per tractor GPS system provider. Trimble and Topcon offer reasonable prices for RTK activation, while John Deere still holds the highest price in activation costs. Raven did not publish the activation price.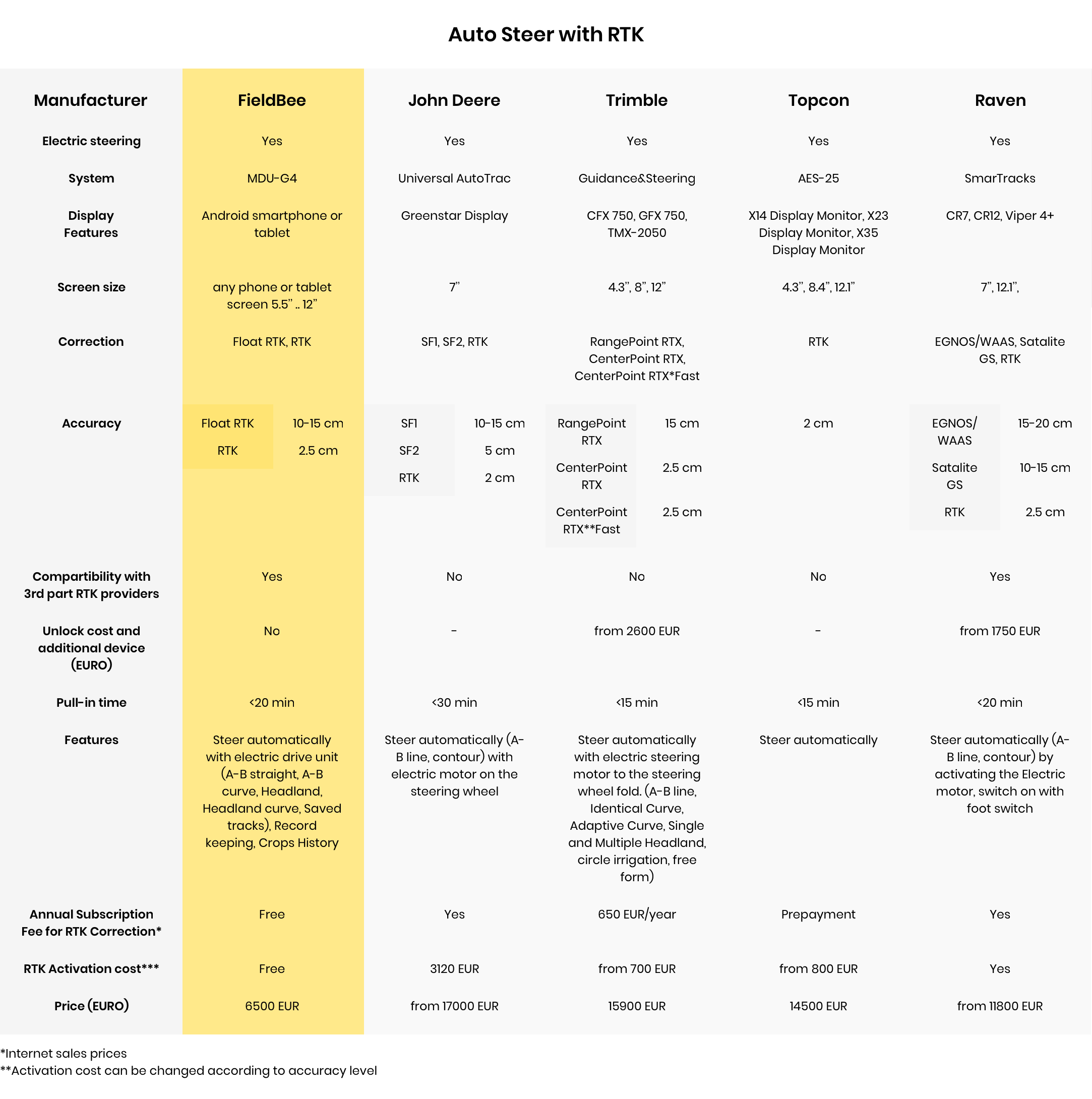 Table 1. FieldBee Autosteer + RTK vs John Deere, Trimble, Topcon and Raven
Conclusion
Based on our research, it can be concluded that all brands, including FieldBee, offer the same auto steer quality.

What is also impressive is the variety of valuable features that FieldBee and other brands developed for farmers all over the world. However, when it comes to price differences, FieldBee is definitely the only brand that offers the most reasonable prices for the Autosteer with the RTK package.

As there are many auto steers on the market, it might be difficult to choose the right one. Our advice is to select the one that can provide you with the features you need the most, accuracy, and precision in the field.

Our FieldBee team offers Remote Support and we are happy to help you with the autosteer installation services at any time.

We wish you to find the best solution and start saving your costs and time with the help of an automatic steering system.

Please let us know in comments if you find this article useful and what are other brands that you want to be reviewed by us and maybe we have missed some important characteristics in our comparison?
Subscribe to get more articles like this
By registering, you agree that you Receive marketing emails from FieldBee. You can unsubscribe at any time