Our mobile app for tractor navigation – FieldBee from eFarmer
has been downloaded by more than 160,000 farmers from around the world.
We love to meet and ask our customers how they use FieldBee products. Therefore, all the following information and recommendations are based on farmer's feedback and our own 10 years experience in IT for agriculture.
When trying FieldBee app only with a smartphone or tablet (without external GPS antenna) most of the farmers are not satisfied with the accuracy of their tractor driving.
Luckily it is possible to achieve better accuracy by using an external GPS antenna with it.
When choosing farm GPS system, you will be confronted with the notion of accuracy or precision. There is a clear relationship between the precision of the GPS receiver and how expensive it is.
What level of GPS accuracy is sufficient for you? Is submeter accuracy enough or should you go for RTK?
These are the questions that you need to get an answer first.
What does "accuracy" mean

First, let's deal with the very concept of "accuracy". GPS accuracy can be absolute and relative.

Absolute accuracy means that if you specify your location, you will be able to return to this point in a day, month, year, with the level of accuracy that is listed in the technical characteristics of the receiver, for example – 4cm – 50cm – 1m. This is why absolute accuracy characteristics explain the applicability of a GPS receiver for geodesy work.

Relative or pass-2-pass accuracy – shows how position deviates from a specific location if one comes back to it in 10, 20, 40 min. This is what we need in farming when accuracy is important for the whole day and allows you to make parallel rows in the field.
Types of GPS devices for farmers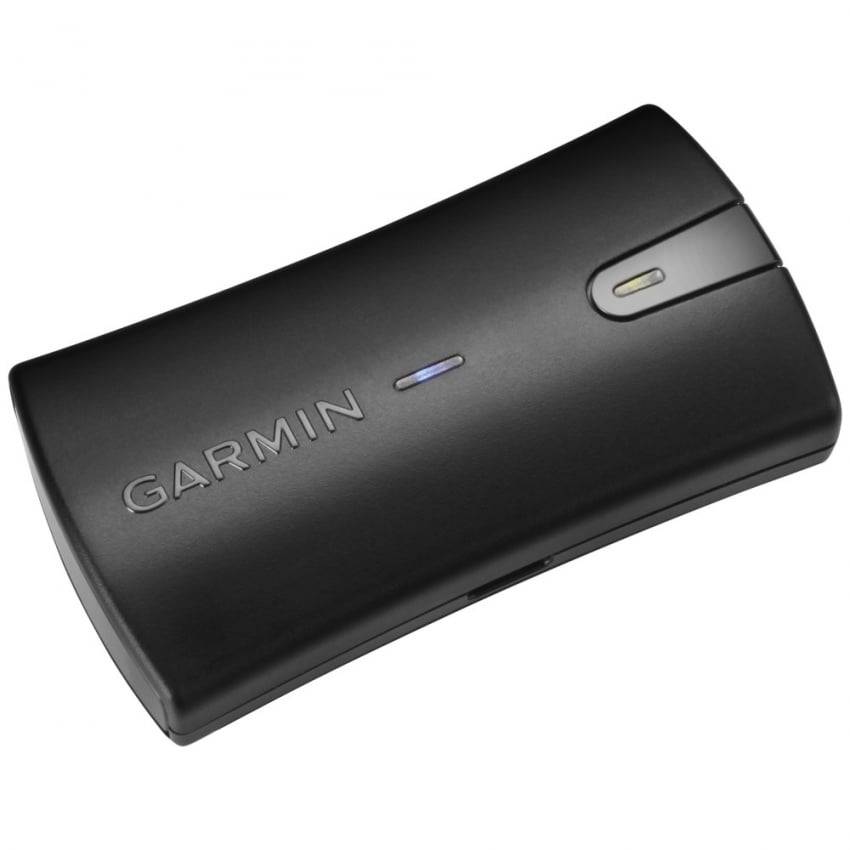 Absolute accuracy: 2 – 20 meters
Pass-2-pass accuracy: 50 cm to 2 meters
Popular models among FieldBee app users: Garmin GLO, Quartz 818
This type of devices has the same accuracy as the built-in receiver of your smartphone/tablet. But it benefits from the fact that you can install it in a more suitable location and get better reception. For example, on tractor roof, hood or on a mast.
For area measurement.
With a tracker, you can measure field area more accurately. It is important to understand that this type of measurement can be used for mapping fields, but can't be used for the exact calculations or precise position on the map because of low absolute accuracy. (eg your field boundary may be shifted to a road).
For parallel driving.
From the experience of farmers in our community, you can use it for spraying operations with large implement width of 11 meters and more. But work at night and fog is not possible.
Advantage
of GPS trackers that you can buy one quite cheap. The accuracy that you can achieve is better than driving without any guidance. Our customers are using trackers for spraying operations and when working with large aggregates.
The disadvantage
is that you will not be able to use it for all operations and it is not possible to improve its accuracy in the future.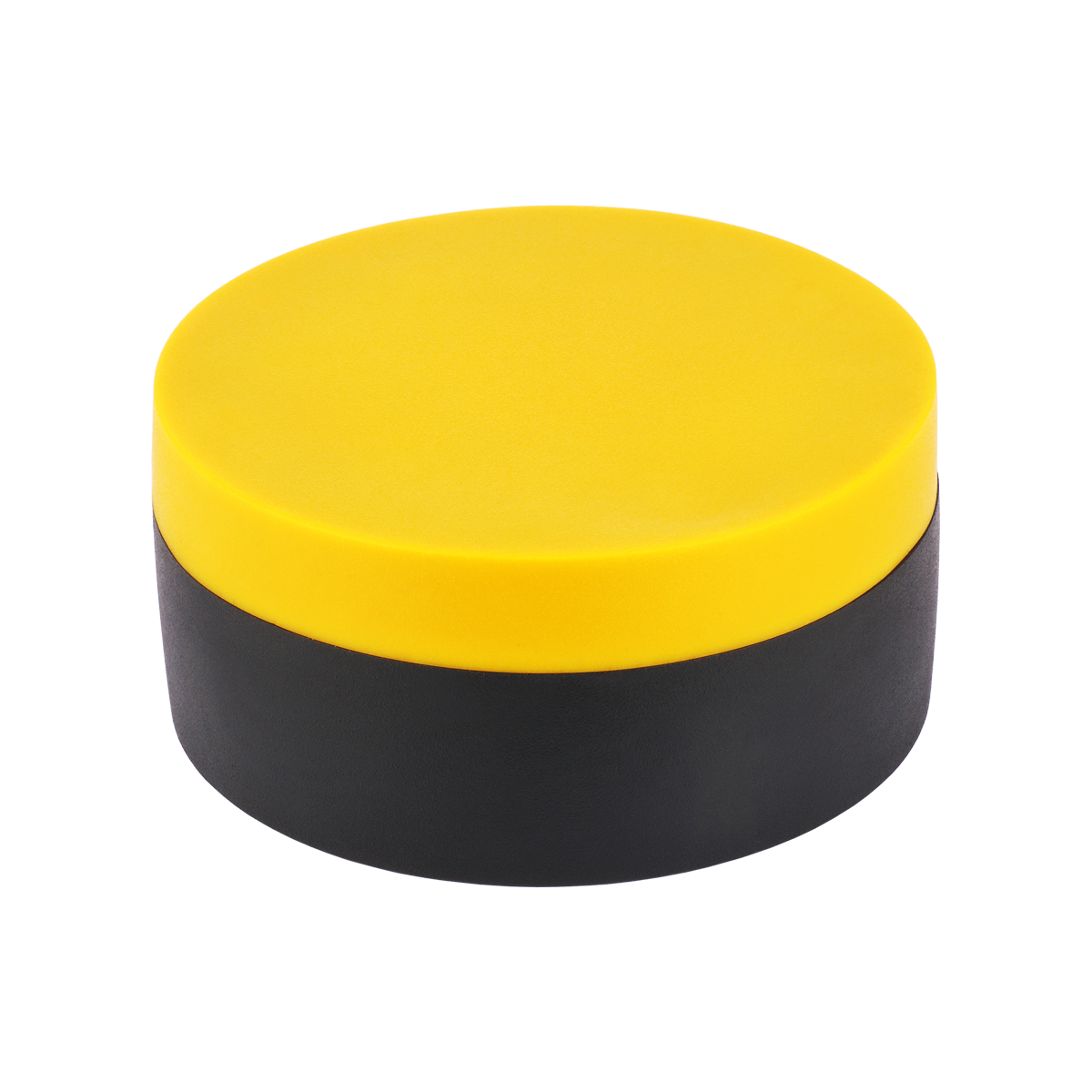 Absolute accuracy: 1.5 meters
Pass-2-pass accuracy: 20 – 50 cm
Popular models: FieldBee GNSS receiver and other GPS antennae with Bluetooth module (RS232 port).
These receivers deliver relatively high accuracy of 20 – 50 cm, which will enable you to perform operations and measurements with higher precision than before.
Measurement of field boundaries.
Due to the high relative accuracy, you can measure the area of the field with high precision, but because of the low absolute accuracy, you cannot use it for compliance with government regulations and resolving issues with your neighbors for example.
For parallel driving
. Particularly comfortable to work on spraying operations without tramlines, because it is possible to achieve minimal overlap between passes. It already allows you to work in fog and at night but can not be used for operations that require higher precision such as seeding.
When choosing smart antenna it is advisable to choose the one that can be later upgraded to the higher centimeter accuracy through additional purchase of RTK base station or connection to a local NTRIP provider. Otherwise, its usage will be very limited for only certain operations and highly likely will not meet all your future needs.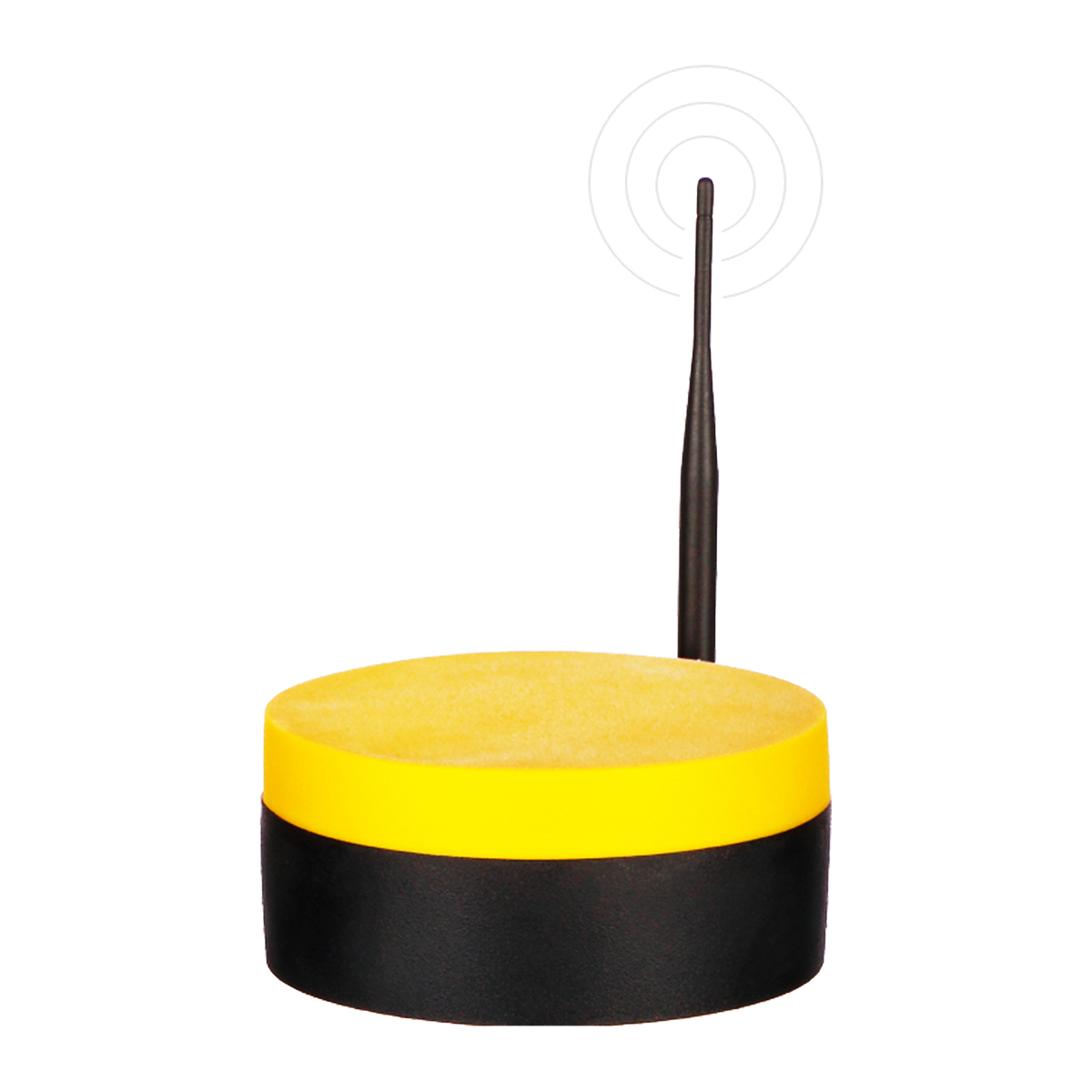 Absolute accuracy: 2 cm
Pass-2-pass accuracy: 2 cm
Popular models: FieldBee GNSS RTK system, FieldBee GNSS receiver + NTRIP provider (FLEPOS, SAPOS)
FieldBee RTK station
Measurement of field boundaries.
With RTK system, you will be able to measure areas with +-2 cm accuracy.
For parallel driving.
RTK system gives you the highest possible accuracy. And you can perform all the field operations for vegetables, fruits and other crops. This level of precision enables precise auto steer and autopilots.
With such accuracy there are, of course, additional sources of error, such as the cabin shaking may result in a deviation of 10-50 cm. Tilt compensation systems are designed to solve this problem. For example FieldBee auto steering system has built in terrain compensation.
Also important to understand that in order to receive the correction signal system should be connected to the Internet or be placed within the coverage of the radio signal (in case of FieldBee RTK system the distance from receiver to the base station should be 2 km in radio mode or 10 km via Internet).
Signal Quality
We have discussed all the various types of receivers available on the market for farmers and their projected accuracy. Now it is very important to understand that the GPS receiver is alike an FM radio receiver. But unlike sound, a GPS receiver converts a radio signal to location coordinates. The noise in a radio receiver is the same as the scattering of location points in determining GPS position. Therefore, the quality of signal can significantly affect the accuracy of the GPS system. And it depends upon:
Proper antenna installation;
Obstacles and weather conditions.
To achieve high-quality signal, GPS antenna should be installed on the roof of the cabin in open air. The best position is the intersection of the rear axis of the wheels and the axis of movement. Also, the following factors can lower the accuracy of the signal: – bad weather conditions, trees, buildings, high-voltage lines, and other obstacles. Receivers that support multiple positioning systems (
Galileo, GPS, GLONASS, and BieDou
) are more stable. This overview should help you understand that all receivers can be used for certain types of operations. But in order to use the system for all types of field operations and to get maximum benefits, it is better to go for the RTK system, especially now when it became more affordable
.
The biggest advantage of FieldBee equipment is that it was created with the help of farmers to make it available to all the farmers in the world. It is cost-effective and highly accurate. No need to make a trade-off between the accuracy and the price. We give 2 years warranty on our products and a 30-day money-back guarantee. Thank you for reading this article. Let us know in the comments what are other questions that you have regarding GPS systems for farmers. We will be glad to share our knowledge with you.
Subscribe to get more articles like this
By registering, you agree that you Receive marketing emails from FieldBee. You can unsubscribe at any time