Are you wondering how the FieldBee tractor navigation system performs in different fields?
In our FieldBee in the Field series, we share stories of our proud FieldBee users from all over the world.
We are always interested in how our users are satisfied with FieldBee performances. Therefore, we use every opportunity to visit different farms and meet our users, to see and hear in their own words how FieldBee works in practice.
This time, our trip led us to north Germany, where we visited a cheerful farmer who told us a story about FieldBee.
A happy farmer: Jan Lausen
We are sharing a story about a farmer. Not an ordinary farmer, but a "happy" one.
Jan Lausen is a German farmer from Dannewerk and one of our first proud users that bought his first FieldBee in 2014. He works on nearly 300 ha land and is more than satisfied with his FieldBee. That is why he was excited to share his story and explain why FieldBee is the best solution for achieving the best results and precision farming in the field.
We visited Jan on his farm in the beautiful province of Schleswig-Holstein, where he kindly welcomed us. It was a great experience for us to see his beautiful land and witness how our FieldBee system actually helps him during the fieldwork operations.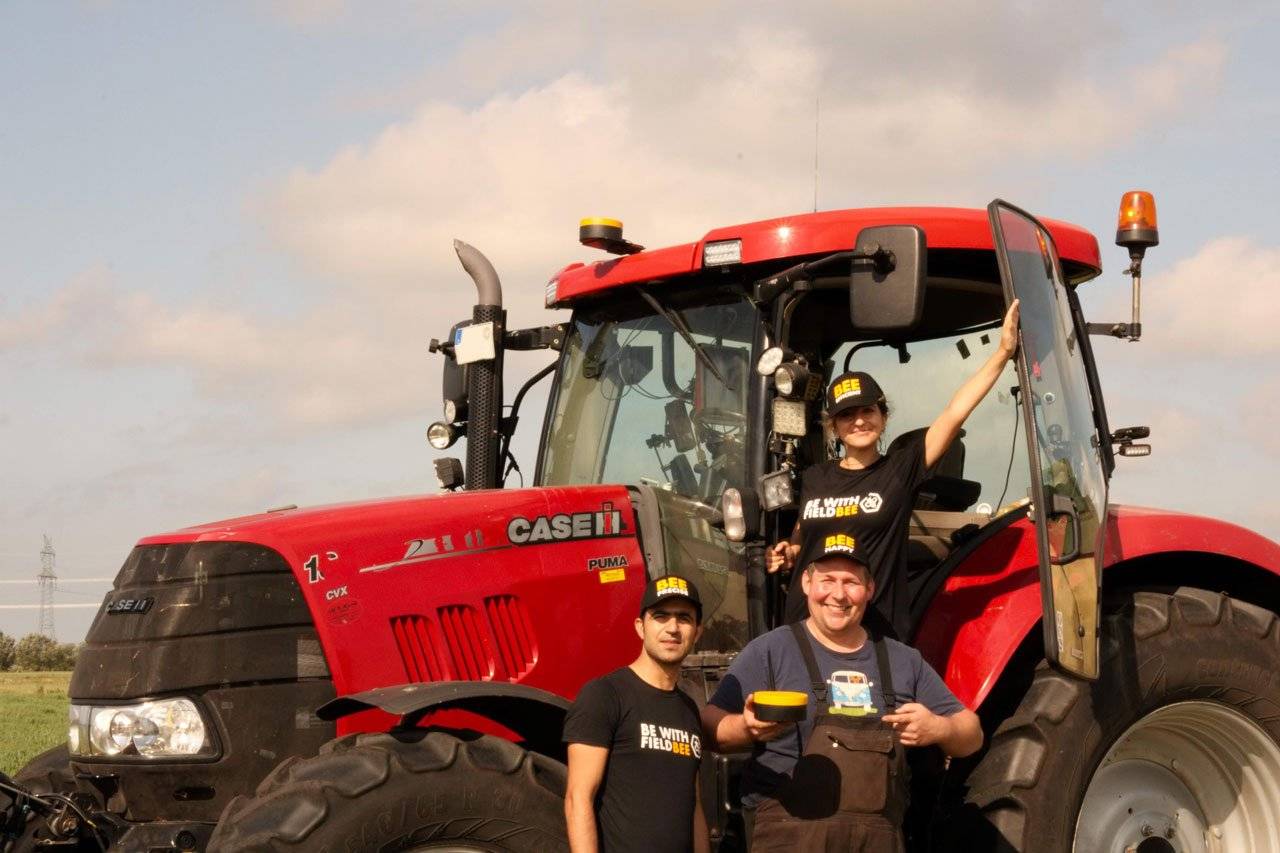 Jan's journey with FieldBee
In a need of an app that would make his farming much easier, Jan downloaded the FieldBee tractor navigation app in 2014. Attracted by the affordability of the app, he tested various features that the app has to offer. He was impressed by how besides being affordable, the app was actually easy to use, functional, providing him the perfect guidance in the field. Most importantly, with the app, he was able to achieve high precision during the fieldwork operations.
"I was working with other systems before and they were not easy to use. When I finally found FieldBee, it completely changed my experiences The experience with FieldBee app is great. The start is actually very easy! Just start and create an A – B line, the rest is self-explanatory. It is easier to use and cheaper compared to other navigation systems. If land is over 1 hectare, all activities are actually supported. If you know how to use Tablet, you can easily use FieldBee" Jan Lausen.
Jan mentioned how equally important for him is to make notes, map and record his work. Also, he wants to keep working even during low visibility and night and is happy that the FieldBee app gives him all these features, so he can save a lot of time and get more done.
"I am happy that I can work during night, make fantastic lines, and document all my fieldwork that I can use after. It's easy to use, everything comes in the cloud. The data can be retrieved at any time on your mobile phone, Tablet or computer. You can easily access your data again and make changes if needed." Jan Lausen.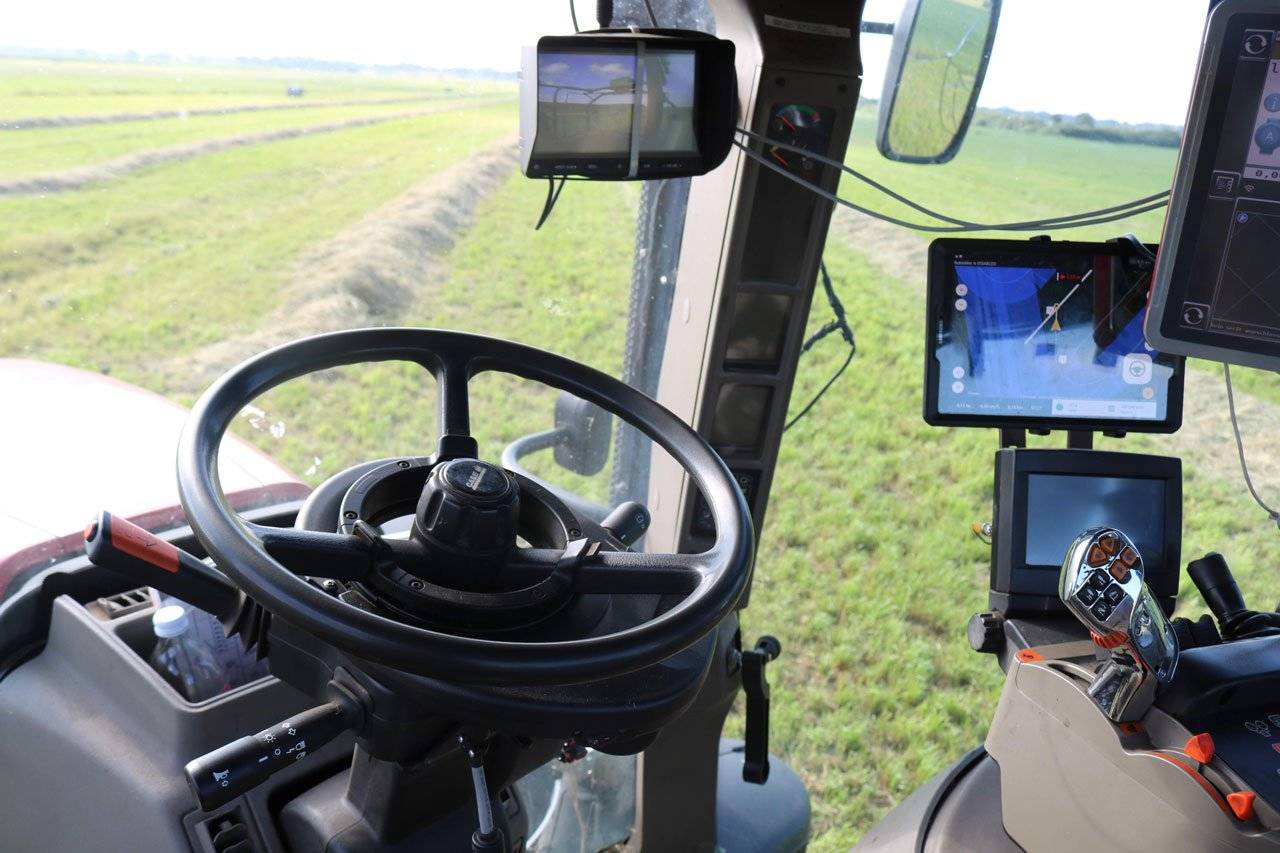 Since Jan had a great experience with the FieldBee app, he wanted to see what FieldBee has more to offer. After a meeting with our team, he discovered that there are many ways in which he can increase his precision in the field while saving time and money.
Jan continues his journey with FieldBee receiver, RTK base station, and Autosteer
In order to get the highest precision in the field, he bought both FieldBee GNSS receiver and FieldBee base station to improve his GPS accuracy and for receiving corrections signal.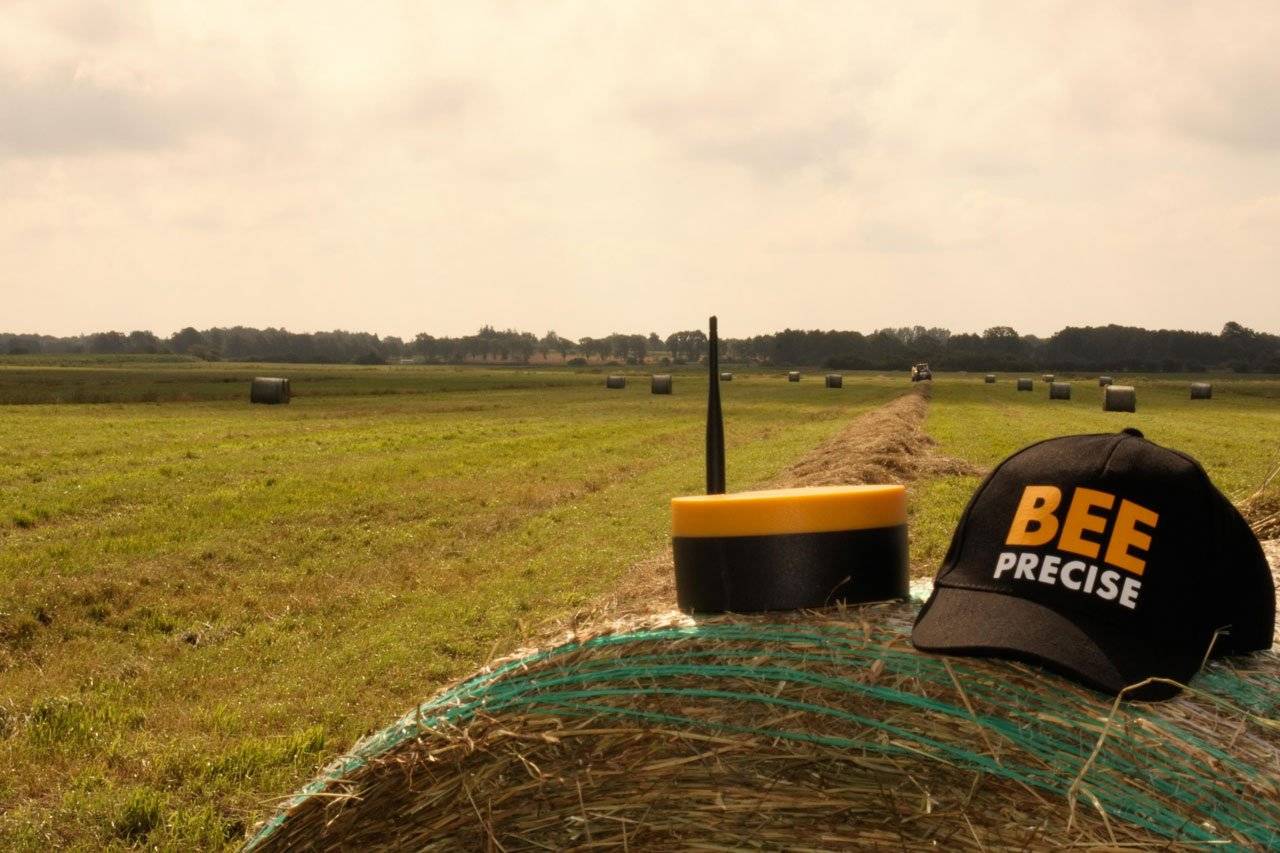 A receiver and RTK base station provided him with the accuracy of 2 cm. Jan expressed that it was easy to set it up, he just needed to place a receiver on his tractor and RTK base station on his house's roof and connect the receiver to the app. He easily got RTK correction signals from the base station and signal coverage of 2km via radio and 10+ via the internet.
See FieldBee GNSS receiver and RTK base station here
On top of all, he could easily share the free signal with his neighbors, while saving his time on the field and 15%-20% costs.
"I bought a FieldBee receiver to get a better signal and RTK to get corrections, and it was easy to set up and use. It saved me time and money, and was connecting good with the app" Jan Lausen.
What he also found important is that the FieldBee RTK system works perfectly well with SAPOS, which is a local network provider for Germany. He uses SAPOS only to reach distance fields but accentuates how RTK is much more accurate than SAPOS.
"I am using SAPOS and RTK. FieldBee works well with SAPOS. For the more distant fields, I am using the SAPOS connection, but it is a bit more inaccurate. Fieldbee RTK is more accurate." Jan Lausen.
FieldBee Autosteer
After his exceptional experiences with the FieldBee app, GNSS receiver and RTK base station, Jan wanted to maximize his precision in the field. He contacted us and decided to buy FieldBee autosteer.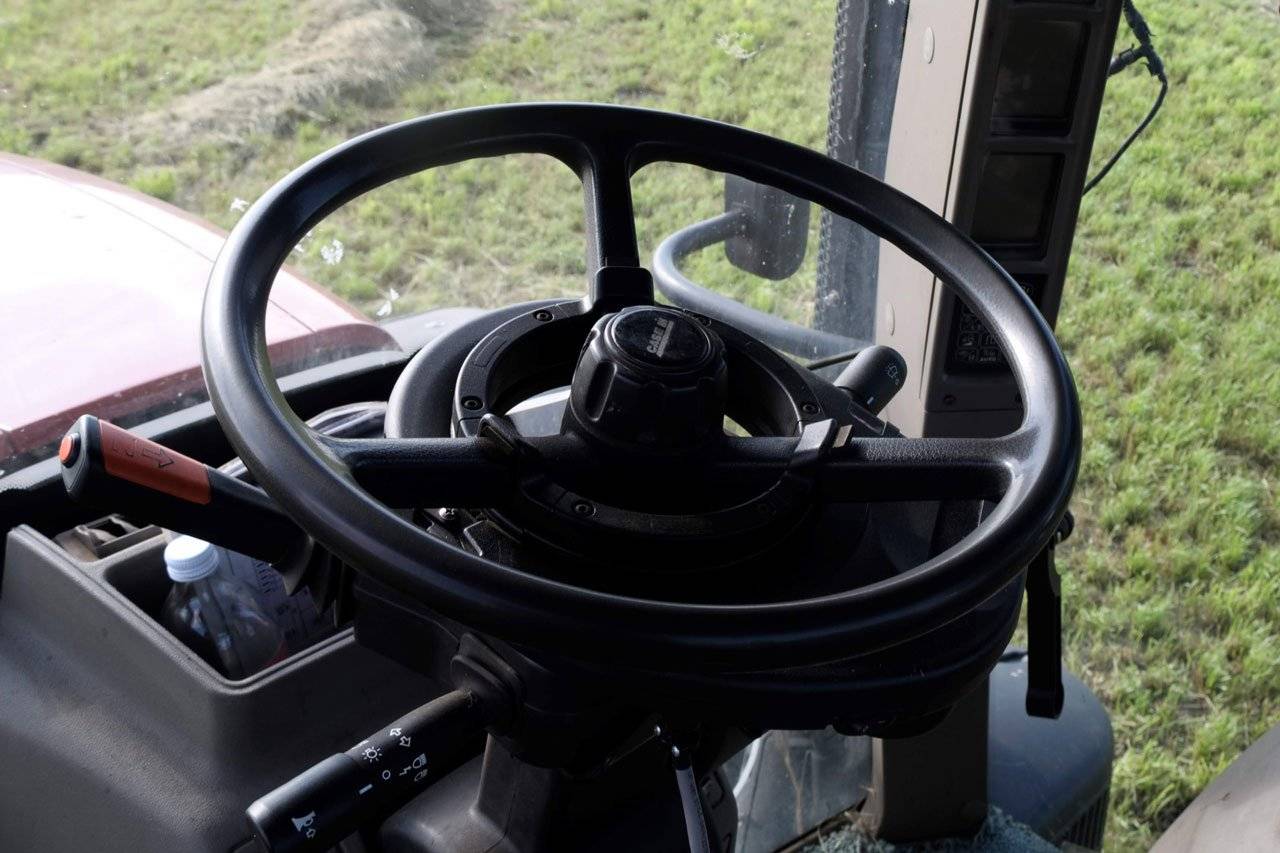 Autosteer improved his life in the field in many ways, and most importantly, he could finally free his hands from the wheel during the fieldwork operations. Since Jan has few tractors, he was able to switch his autosteer between new and old tractors and enjoy free hands precision at all times.
He describes autosteer as a great tool to do all fieldwork operations, under all weather conditions, and all he needed to do is to control it via FieldBee app. Autosteer connects perfectly with the other FieldBee equipment, as explained Jan, and the interaction between them is remarkable.
"FieldBee system helped me a lot in my field. A receiver sends a signal, RTK gives me high correction, and Autosteer unit controls my wheel. They all connect good with each other and interact with the FieldBee, via wifi". Jan Lausen
Jan said that besides providing the highest precision in the field, FieldBee also brought fun and happiness in his daily life. It helped him save money and time in the field, that he can spend with his family and friends. He heartfully recommends it to his closest friends and neighbors.
"I am not so tired anymore, I finish everything so fast. It is fun to work with FieldBee, especially because I can now spend more time with my family. I would recommend it to all of my friends and neighbors" Jan Lausen.
In the end, Jan accentuated how he is more than satisfied with our customer support.
"The support at eFramer is very good. Like someone on the phone, available 24 hours a day, 7 days a week. You will not experience that with a big manufacturer anymore."
Conclusion
We were happy to hear that our FieldBee products helped Jan achieve high precision in the field, so now he can farm easily while saving money. Most significantly, since he uses FieldBee, he can spend more time with his family and friends.
To bring happiness in farmers' life and make their work much easier and more efficient with the highest precision in the field is the mission that we are accomplishing with pleasure.
If you use our products and would like to improve the lives of other farmers sharing your experience - feel free to contact us!